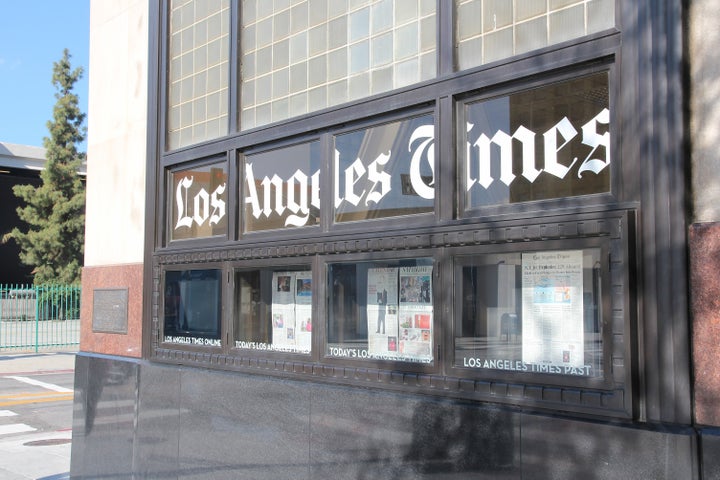 John Walter, a U.S. District Court judge for the Central District of California, ordered the newspaper to remove information from a story about a police detective who was accused of working with organized crime. The detective, John Saro Balian, pleaded guilty on Thursday to accepting a bribe, obstructing justice and lying to federal investigators, but the terms of the deal were sealed by the judge and supposed to remain confidential.
The agreement was mistakenly posted online, where it was found by a Times reporter who later included the details in a story. Balian's attorney asked for a temporary restraining order, and hours later Walter ordered the newspaper to remove the information without providing a legal justification.
The Times complied but said it planned to challenge the ruling.
"This story has been updated to remove references from the filed plea agreement, which was ordered sealed by a judge but publicly available Friday on the federal court's online document database," a note posted at the bottom said.
Norman Pearlstine, executive editor of the Times, said that "once material is in the public record, it is proper and appropriate to publish it, if it is newsworthy."
Pearlstine later told The New York Times that "ultimately we will get the information out."
Kelli Sager, an attorney for the LA Times, said that because the information had already been published, even mistakenly, a restraining order was moot.
"To order a publication to claw it back doesn't even serve the interest that may be intended," she said.
Balian, a former spokesman for the Glendale Police Department, was under investigation over alleged ties with the Mexican Mafia and Armenian organized crime. He was arrested in May and remains on unpaid leave.