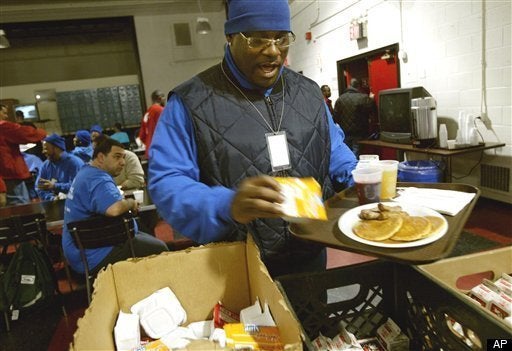 The homeless in Phoenix, Ariz. will have to find a new place for a pancake breakfast after a court ruling forced a neighborhood church to shut down its charity dining hall.
The ruling sets a precedent for all churches zoned in residential areas of Phoenix, which will force church volunteers to relocate their homeless food services to commercial parts of the city or end their meal services entirely, reports Change.org.
The controversy surrounding the Crossroads United Methodist Church's weekly pancake breakfast began last spring when neighbors complained about an increase in the number of homeless people in the neighborhood. With the increase in homeless individuals in the area came an uptick in their undesirable behaviors, including "panhandling, burglary, public intoxication and vandalism, among other things," according to AZ Family.
Here's more on the story from KTVK 3TV:
What do you think about this ruling? Should the church have the right to serve the homeless or should this service be sacrificed to keep neighbors feeling safe?
Popular in the Community