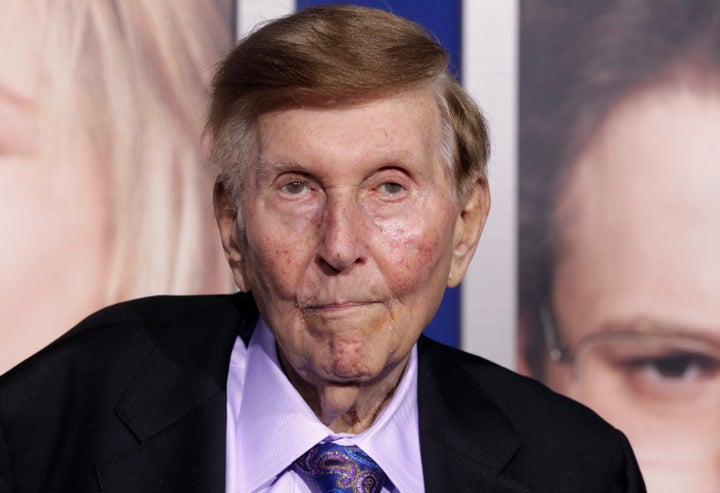 A Massachusetts judge on Thursday rejected Sumner Redstone's bid to quickly end a case that will likely determine the future of the media mogul's holdings, marking a victory for Viacom Inc (VIAB.O) Chief Executive Philippe Dauman.
The issue is whether the 93-year-old Redstone knew what he was doing when he removed Dauman and Viacom board member George Abrams in May from the seven-person trust that will control his majority ownership of Viacom and CBS Corp (CBS.N) when he dies or is incapacitated.
Dauman and Abrams filed a lawsuit in Massachusetts, where the trust was established, contesting their removal from the trust and from the board of National Amusements Inc, Redstone's privately held movie theater company, through which he owns 80 percent of the voting shares of CBS and Viacom.    
Judge George Phelan of Norfolk County Probate and Family Court in Canton, Massachusetts, rejected Redstone's motion to dismiss and ruled that the case should proceed in Massachusetts.
While Phelan allowed Dauman's lawyers to examine medical records relating to Redstone, the judge rejected Dauman's request for an immediate mental examination of Redstone.
A spokeswoman for National Amusements declined to comment.
Mike Lawrence, a spokesman for Redstone, said he looks forward to "exposing this specious and malicious attack" in court. The decision to remove Dauman and Abrams will stand regardless of the outcome, Lawrence said, because a majority of trustees ratified it.
The outcome of the Massachusetts court case, and who ends up with control over the trust, will have wide-ranging implications for Viacom and CBS shareholders and could result in changes at the top of both companies, possibly through mergers and acquisitions.
Abrams and Dauman claim that Redstone suffers from dementia, impaired cognition, a slowness of mental processing, a loss of memory, apathy, depression and has been manipulated by his daughter, Shari.
In a June court filing, Redstone called it "offensive and untrue" to suggest that he was being unduly influenced.
A spokeswoman for Shari Redstone declined to comment.
The outcome of the Massachusetts case also has implications for Viacom's board. Redstone and National Amusements moved to oust five of Viacom's directors last month, including Dauman and lead independent director Frederic Salerno, asking a court in Delaware - where Viacom is incorporated - to rule that the changes were valid.
That same day, Salerno fired back with is own lawsuit challenging the removal.
A hearing in Delaware is scheduled for Friday.
(Reporting By Jessica Toonkel and Dan Levine; Editing by Alan Crosby and Dan Grebler)
REAL LIFE. REAL NEWS. REAL VOICES.
Help us tell more of the stories that matter from voices that too often remain unheard.