A Michigan judge on Wednesday excoriated former USA Gymnastics team doctor Larry Nassar as a dangerous sexual predator and said it was her "honor and privilege" to sentence him to 40 to 175 years in prison for decades of crimes involving young girls.
Judge Rosemarie Aquilina of Ingham County Circuit Court imposed the sentence after she read aloud portions of a letter written by Nassar attempting to minimize his crimes as medical treatments and complaining prosecutors "manipulated" him into pleading guilty. The letter also attempted to apologize to his victims.
Check out portions of Aquilina's comments to Nassar during his sentencing below.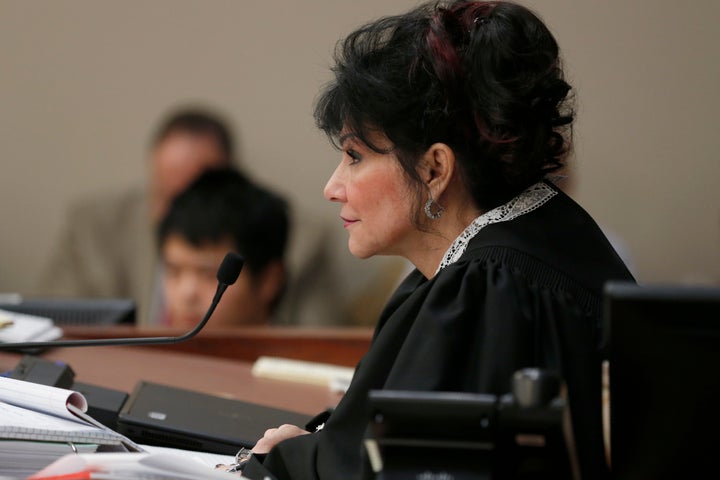 "First, I've said what I need to say to the victims; I have a little bit more to say. You are no longer victims. You are survivors. You're very strong and I've addressed you individually."
"The national crime victimization survey that's done by the Justice Department annually reports that 310 out of every 1,000 assaults are reported to police, which means that two out of three go unreported. The voices of the survivors have asked everyone: 'Report. Keep your voice up.' [Rachel Denhollander's] voice hopefully will raise these numbers of reports in all of your voices, but that statistic does not include children 12 and under.
"One in 10 children will be sexually abused by their 18th birthday. One in 7 girls, 1 in 25 boys by their 18th birthday.
"That means that in the United States ― I'm not talking about any other country ― but in the United States, 400,000 babies born in the U.S. will become victims of child sexual abuse. It stops now. Speak out like these survivors, become part of the army."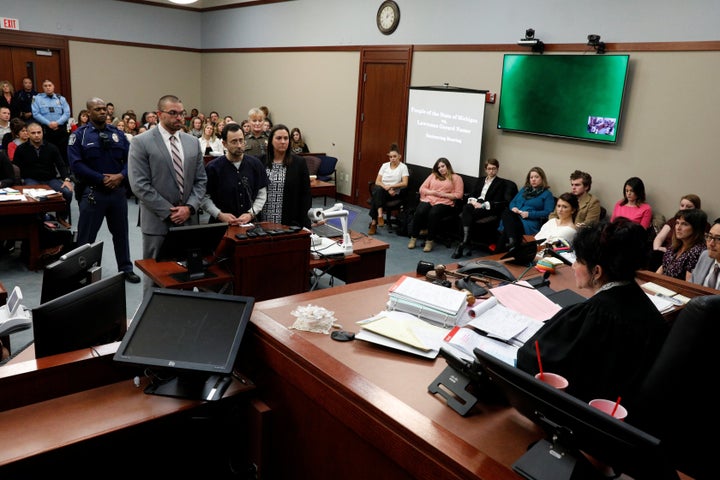 "I'm not really well-liked because I speak out. I don't have many friends because I speak out. If you ask me a question, you better be ready for the answer. I speak out because I want change, because I don't believe in hiding the truth, and I'm not saying that I'm always right, but I try.
"I also don't believe that one size fits all when it comes to sentencing. Another reason I listen. I know that there are some judges, for every crime they give the same punishment. I don't think that's justice. I believe in individualized sentencing. I follow the Constitution and I believe our system works. I also believe these survivors."
Aquilina, after reading a portion of Nassar's letter to the court:
"This letter, which comes two months after your plea, tells me that you have not yet owned what you did. That you still think that somehow, that you're right, that you're a doctor and you're entitled. That you don't have to listen and that you did treatment. I wouldn't send my dogs to you, Sir. There's no treatment here. You finally told the truth."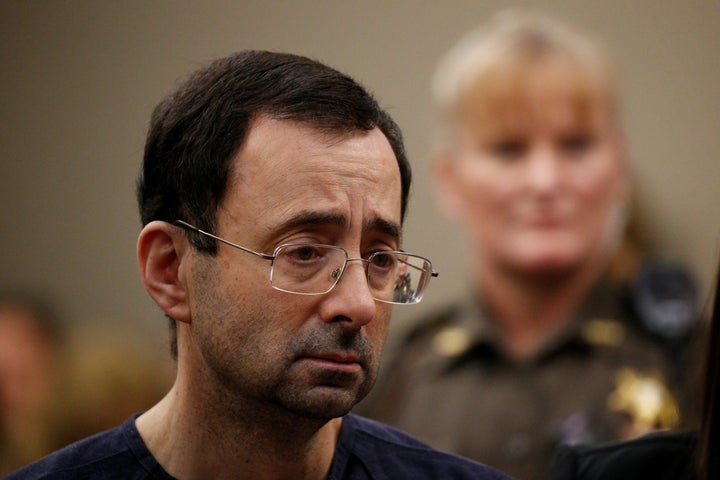 "Inaction is an action, silence is indifference, justice requires action and a voice, and that is what has happened here in this court. 168 buckets of water were placed on your so-called 'match' that got out of control."
"I also, like the attorney general, want to thank law enforcement, but I also want to be the voice on behalf of these survivors who ask law enforcement to continue their fine work and to also include the federal government."
"There has to be a massive investigation as to why there was inaction, why there was silence. Justice requires more than what I can do on this bench.
"There has to be a massive investigation as to why there was inaction, why there was silence. Justice requires more than what I can do on this bench."
"I want to also applaud all of the counsel in the attorney general's office. I want to also applaud the defense counsel. You all have done fine work. You've made me proud of our legal system. We all work together for the betterment of our community, and that is law enforcement, prosecutors, defense counsel, investigators, there are countless people. It's the only way our system works. We need this balance.
"So all of you, when I look at myself as Lady Justice, my arms are like this, they are balanced. Prosecution, defense, they are balanced. It only starts to tip after there's a plea and after I take into consideration everything that has happened. So I want everyone to understand, I've also done my homework. I always do."
"Sir, you knew you had a problem, that is clear to me. You knew you had a problem from a very young age, even before you were a doctor. You could have taken yourself away from temptation and you did not, but worse yet, there isn't a survivor who hasn't come in here and said how world-renowned you were.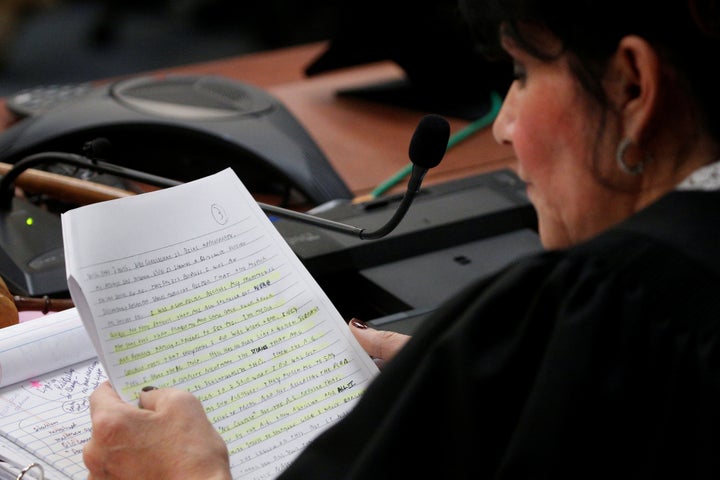 "I trust what they say. You could have gone anywhere in the world to be treated. You could have gone to any resort, any doctor place where you could get treatment. In Europe, they have all sorts of hidden places for things like this. No one would have to know, and you could have found some treatment, some help, taken some medicine.
"You would have done that if you had cancer. I know you would have. You're about self-preservation, but you decided to not address what's inside you that causes this control urge. That causes you to be a sexual predator. So your urges escalated, and based on the numbers that we all know go unreported, I can't even guess how many vulnerable children and families you actually assaulted.
"Your decision to assault was precise, calculated, manipulative, devious, despicable. I don't have to add words, because your survivors have said all of that, and I don't want to repeat it. You can't give them back their innocence, their youth. You can't give a father back his life, or one of your victims her life when she took it. You can't return the daughter to the mother. The father to the daughter.
"Your decision to assault was precise, calculated, manipulative, devious, despicable.""
"You played on everyone's vulnerability. I'm not vulnerable. Not to you. Not to other criminals at that podium. I swore to uphold the Constitution and the law and I am well trained. I know exactly what to do, and at this time, I'm going to do it, and I want you to know that as much as it was my honor and privilege to hear the sister survivors, it is my honor and privilege to sentence you, because, Sir, you do not deserve to walk outside of a prison ever again. You have done nothing to control those urges, and anywhere you walk, destruction will occur to those most vulnerable."
"Sir, I'm giving you 175 years, which is 2,100 months. I just signed your death warrant."
"I find that you don't get it. That you're a danger. You remain a danger. I'm a judge who believes in life and rehabilitation when life and rehabilitation is possible. ... I don't find that's possible with you."
This story has been updated with additional remarks from Judge Rosemarie Aquilina.
Popular in the Community