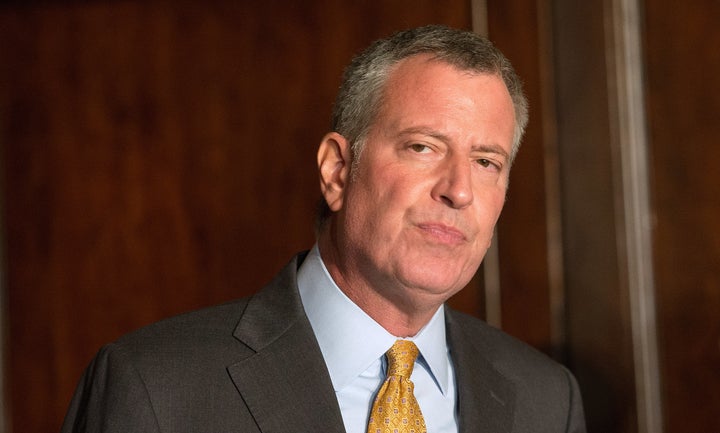 New York City will carry out systemic reforms at its troubled Rikers Island jail complex to resolve claims that guards regularly used unnecessary force against inmates, under the terms of a settlement approved by a federal judge on Wednesday.
U.S. District Judge Laura Taylor Swain in Manhattan called the settlement between the city, the U.S. Justice Department and a group of inmates a "groundbreaking" result.
The judge added she looked forward to seeing "rapid and meaningful progress" in reports to be submitted by a federal monitor appointed to oversee the reforms. "The settlement provides an important example for other correctional systems around the country," she said.
Rikers Island, one of the largest U.S. jail complexes with around 10,000 prisoners daily, has been the focus of intense scrutiny over safety and security issues.
Federal and local authorities have in recent years brought criminal charges against dozens of guards for an array of charges including assaulting inmates and smuggling contraband.
Mayor Bill de Blasio's administration has made it a priority to reform the city's jails, which a report by the city comptroller's office on Friday said have seen rising levels of violence despite a declining inmate population.
Under the agreement, which was announced in June, the city will install 7,800 surveillance cameras throughout Rikers and, as part of pilot program, have some guards wear body cameras.
The city will also develop an early warning system to identify guards who may warrant corrective actions and a computerized system to track use-of-force incidents.
The agreement also calls for improved training, recruitment and promotion practices and changes to how teenage inmates are treated, something the city had already begun tackling.
The settlement followed a 2014 report from the Department of Justice that described a pattern of violent abuse of male inmates aged 16 to 18 by jail staff.
The Justice Department subsequently intervened in December in a class action lawsuit filed in 2011 accusing the New York City Department of Correction of a pattern of using excessive force against inmates.
Under the settlement, New York City will pay $6.5 million to cover the plaintiffs' lawyers' fees and costs.
Compliance with the agreement will be overseen by a monitor, Steve Martin, a corrections expert who has served as a consultant for the Departments of Justice and Homeland Security.
Calling all HuffPost superfans!
Sign up for membership to become a founding member and help shape HuffPost's next chapter