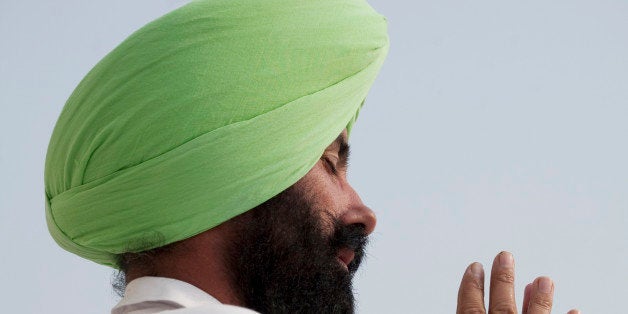 The ACLU wrote a letter on Wednesday to decry the shocking treatment of Jagjeet Singh, a practicing Sikh, at the hands of the Mississippi Department of Transportation and the Pike County Justice Court.
Singh was pulled over in January for a flat tire, and was harassed by the state's Department of Transportation officers who wrongly assumed that his kirpan, a small spiritual sword that is a religious article for Sikhs, was illegal. They taunted him as a "terrorist" and arrested him for refusing to obey "an officer's lawful command," reports the ACLU.
On his March 26th court date, Judge Aubrey Rimes of the Pike County Justice Court ejected him from the courtroom stating that Singh would not be allowed to re-enter unless he removed "that rag" from his head.
Singh's attorney confirmed that Rimes expelled him due to his turban. However, Singh's faith mandates the covering and he believes that to unwrap it in public would be both sacrilegious and shameful.
A subsequent Department of Justice investigation prompted the Pike County Board of Supervisors to revise the County's non-discrimination policy to say that religious discrimination includes, "requiring an individual to remove a head covering or denying that individual access to a County office, building, program or activity because they are wearing a head covering, if that head covering is worn for religious reasons."
American Sikhs often encounter misunderstandings about their faith, and a Stanford University survey published earlier this month revealed that though almost all turban-wearers in America are Sikh, about 70% of Americans misidentify turban-wearers as Muslims, Buddhists, Hindus, or members of the Shinto faith. The survey also discovered that nearly half of Americans think that Sikhism is a sect of Islam, and more associate the turban with Osama bin Laden rather than with the Muslim and Sikh alternative.
Related
Before You Go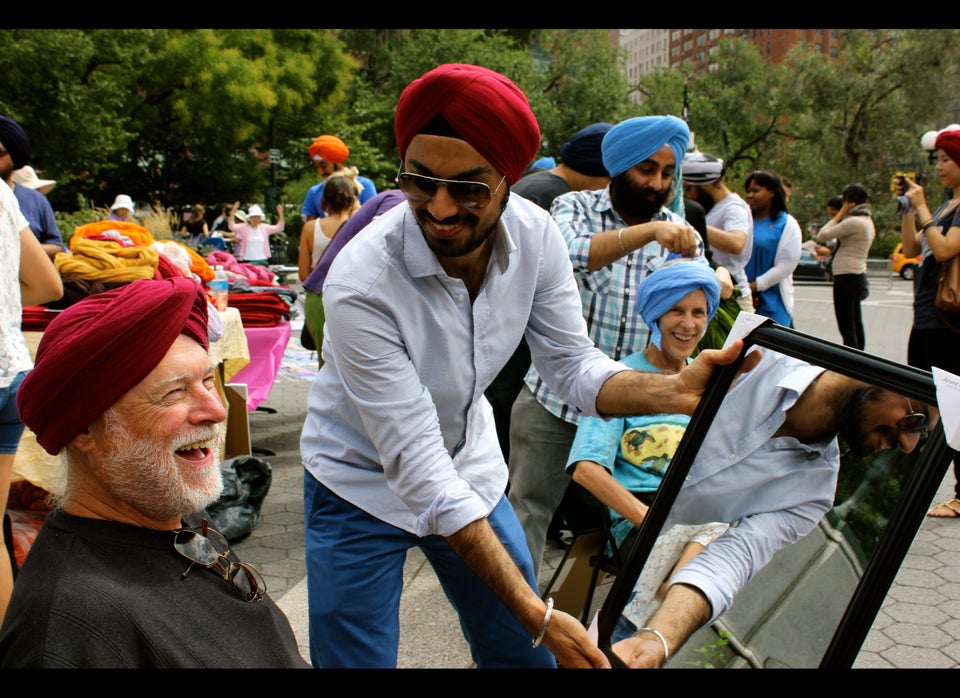 Sikhs Host 'Turban Day' in New York City
Popular in the Community