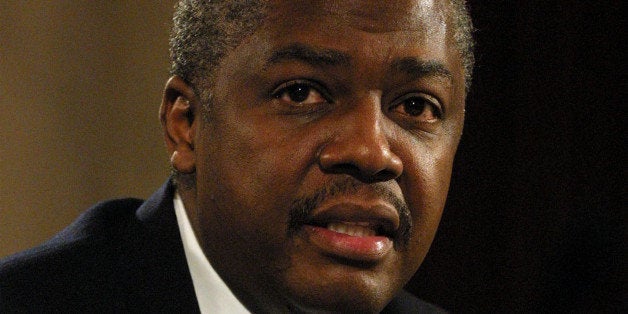 WASHINGTON -- The first time Ronnie White came up for a vote in the Senate, he was one of President Bill Clinton's judicial nominees and Senate Republicans sunk his confirmation to a Missouri district court.
Then-Sen. John Ashcroft (R-Mo.) led the charge against White, who is African-American, saying he'd been soft on criminals in death penalty cases he oversaw in his role as a state judge, and pointing to opposition from Missouri police associations later found to be all-white. White's supporters charged that race was a factor in his defeat, and Ashcroft's role in sinking White's confirmation contributed to his own loss in the subsequent Senate election.
That was in 1999, two years after Clinton nominated White to the bench.
On Wednesday, White got a rare second chance. The Senate voted 53 to 44 to confirm him to the same court, the United States District Court for the Eastern District of Missouri. Sen. Susan Collins (R-Maine) was the only Republican voting with Democrats to confirm White. One of White's home-state senators, Republican Roy Blunt, agreed to let him advance in committee but voted against him in the end.
President Barack Obama nominated White in November 2013, and Missouri's two senators signed off on the pick. In June, White cleared the Senate Judiciary Committee in a 10-8 vote. During his hearing, Sen. Dick Durbin (D-Ill.) read aloud a letter from a large Missouri police association that strongly supported White's confirmation.
"It is not often that the Senate gets a do-over," Durbin told White. "In your case, it's long overdue."
In the years since his nomination, White continued on as a Missouri Supreme Court judge and later went into private practice. He resurfaced on Capitol Hill in 2001 when Ashcroft was going through his own confirmation hearings to become U.S. attorney general under President George W. Bush. During those hearings, White expressed anger at Ashcroft for torpedoing his nomination by persuading Republicans he wasn't tough enough on crime.
The Huffington Post reached out to Ashcroft on Monday for comment on White's impending confirmation. A spokeswoman said he wasn't available.
"Due to Mr. Ashcroft's schedule, we'll need to decline this request please," said Stephanie Goodnight of Ashcroft Group, Ashcroft's consulting firm.
At least one Republican said Wednesday he still has concerns with White's judicial philosophy.
"He said in 2005 that it's appropriate for judges to let their opinions be shaped by their own life experiences," Sen. Chuck Grassley (R-Iowa,) the ranking Republican on the Judiciary Committee, said ahead of White's vote. "I think the personal characteristics of any judge -- what this nominee calls his 'own life experiences' -- should play absolutely no role in the process of judicial decision-making."
But Sen. Patrick Leahy (D-Vt.), chairman of the Judiciary Committee, said White's confirmation was akin to righting a wrong:
Before You Go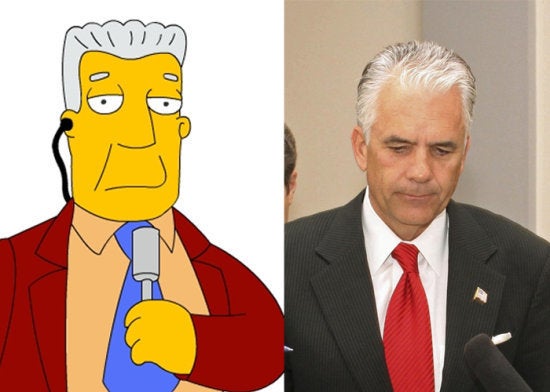 Political Look-Alikes
Popular in the Community