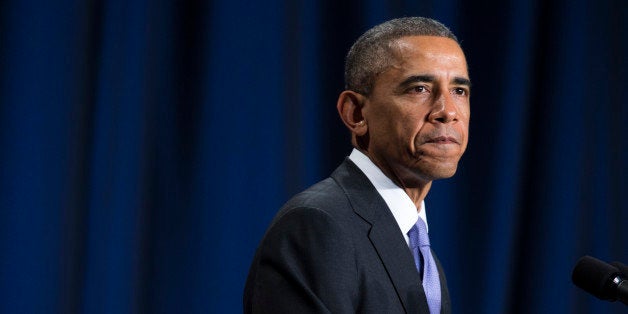 WASHINGTON -- A federal judge in Pennsylvania ruled on Tuesday that President Barack Obama's administrative actions on immigration, which could grant deportation relief to up to 5 million people, go beyond "beyond prosecutorial discretion" and are therefore unconstitutional.
The ruling by U.S. District Court Judge Arthur Schwab, a George W. Bush appointee, was the first to address the constitutionality of Obama's executive actions. Schwab's decision, however, does not appear to carry any real-world consequences. The judge, who has a highly unusual history of being removed from cases due to temperament and charges of bias, was not asked to rule on the issue and instead inserted his opinion into a criminal case.
Schwab was removed from a case in 2008 to bring about what a higher court called "a reduced level of rancor," a rare if not unprecedented move that a law professor told the Pittsburgh Tribune-Review at the time was "considered to be a disciplinary action." He was pulled from a case again in 2012. Schwab recused himself from 17 ongoing cases in 2011 because of bias allegations. He was the first federal judge to advance the scope of religious protections created by the conservative Supreme Court justices in the recent Hobby Lobby decision.
Obama announced plans last month to grant deportation reprieve to some undocumented parents of U.S. citizens and legal permanent residents, along with expanding the Deferred Action for Childhood Arrivals policy, or DACA, that helps undocumented immigrants who came to the U.S. as children.
Critics immediately cried foul, saying Obama had overstepped his authority. Joe Arpaio, the sheriff in Maricopa County, Arizona, sued the president the day the executive actions were announced, and 24 states have now joined a separate lawsuit challenging the executive actions.
But Schwab did not rule Tuesday on a direct challenge to the executive actions. He ruled on the case of Elionardo Juarez-Escobar, a Honduran man who pled guilty to re-entering the U.S. after he was first deported in 2005. Juarez-Escobar was reported to the Department of Homeland Security earlier this year after an arrest for drinking and driving.
The procedural background of the case is somewhat unusual. The case involves an individual who was deported and then reentered the country unlawfully. In considering how to sentence the defendant, the court sought supplemental briefing on the applicability of the new policies to the defendant, and whether these policies would provide the defendant with additional avenues for seeking the deferral of his deportation. In this case, however, it's not entirely clear it was necessary to reach the constitutional question to resolve the issues before the court with regard to the defendant's sentence.
Since the ruling focuses on Juarez-Escobar's case, its legal impact on the executive action is limited. ThinkProgress' Ian Millhiser notes that Schwab did not issue an injunction to halt the executive actions or state definitively that Juarez-Escobar would even be eligible absent Schwab's ruling.
Still, the ruling will bolster claims by opponents of executive action who say the president went too far.
The White House, backed up by many legal experts, has contended Obama's actions are legal and fit under "prosecutorial discretion," which is routinely used by law enforcement to decide which offenses to prioritize. The administration's argument is that given the size of the undocumented immigrant population -- roughly 11 million -- it would be impossible to deport everyone. Granting deportation relief would narrow the pool of those who are high priority for removal, thereby allowing them to focus on recent border crossers, convicted criminals, gang members and threats to national security. The legal justifications for the action are outlined in a memo by the Office of Legal Counsel, part of the Justice Department.
"The decision is unfounded and the court had no basis to issue such an order," a DOJ spokesperson said in a statement. "No party in the case challenged the constitutionality of the immigration-related executive actions and the department's filing made it clear that the executive actions did not apply to the criminal matter before the court. Moreover, the court's analysis of the legality of the executive actions is flatly wrong. We will respond to the court's decision at the appropriate time."
On a Tuesday call with reporters, White House Domestic Policy Council Cecilia Muñoz said Obama's actions on immigration are well within his authority, although she declined to comment on the specific ruling.
"We are very, very confident in the legality of these actions by the president," she said.
Schwab ruled that the policy goes beyond general prosecutorial discretion because "it provides for systematic and rigid process by which a broad group of individuals will be treated differently than others based upon arbitrary classifications, rather than case-by-case examination" and "it allows undocumented immigrants, who fall within these broad categories, to obtain substantive rights." He later states that "undocumented immigrants will become quasi-United States citizens" under Obama's executive actions.
That point is sure to be contested by the policy's supporters. Undocumented immigrants granted the relief can receive three years of work authorization and the ability to stay, but it can be revoked, meaning they are not entirely safe from deportation. They also remain unable to work toward citizenship.
Moreover, prosecutorial discretion has long been understood to be available to policymakers based on broad classifications, and is not restricted to a case-by-case examination, as the judge asserts without citing precedent. For instance, a DOJ policy instructs prosecutors to use discretion in not targeting medical marijuana patients in states where the drug is legal.
Schwab noted that Obama has repeatedly said before that he could not act to suspend deportations, something that is frequently cited by Republican opponents. Just because Obama said it previously does not mean he was right at the time, Schwab acknowledged, but he said the statements "cause this court pause."
Schwab also referenced Obama's claims that he acted on immigration because Congress had not passed legislation, writing, "Presidential action may not serve as a stop-gap or bargaining chip to be used against the legislative branch."
Before You Go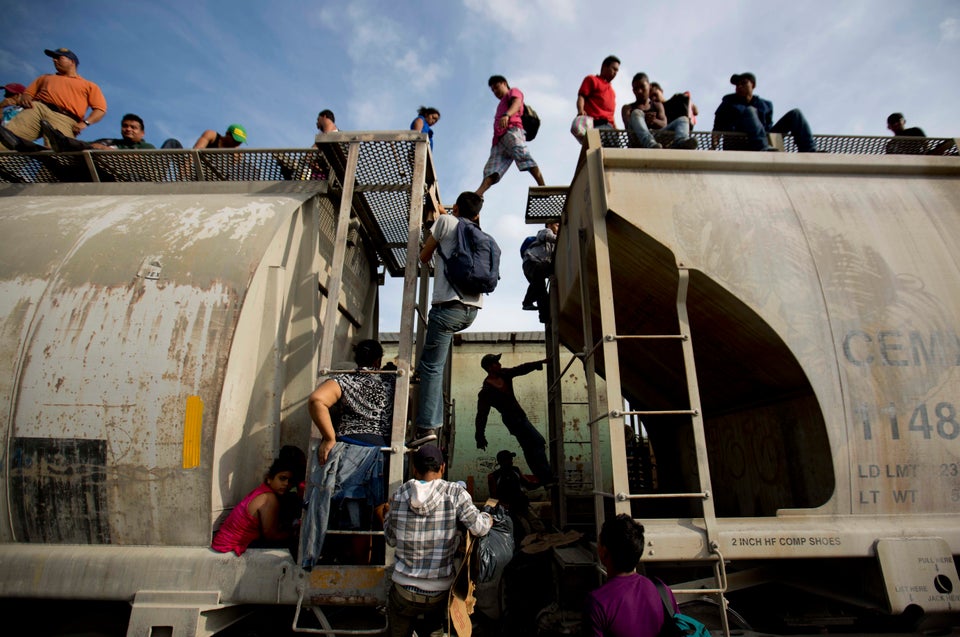 Why Latin Americans Really Come To The U.S.
Popular in the Community