A Tennessee judge said the Supreme Court's decision to legalize gay marriage nationwide has left him unable to determine what constitutes divorce.
A Signal Mountain couple, Thomas and Pamela Bumgardner, are still legally married even though they don't want to be because of Hamilton County Chancellor Jeffrey Atherton's stance, according to the Chattanooga Times Free Press.
"The conclusion reached by this Court is that Tennesseans have been deemed by the U.S. Supreme Court to be incompetent to define and address such keystone/central institutions such as marriage, and, thereby, at minimum, contested divorces," Atherton wrote in his decision last week.
"With the U.S. Supreme Court having defined what must be recognized as a marriage, it would appear that Tennessee's judiciary must now await the decision of the U.S. Supreme Court last to what is not a marriage, or better stated, when a marriage is no longer a marriage," he added.
Lawyers for the Bumgardners did not immediately return a request for comment from The Huffington Post.
Regina Lambert, one of the lawyers who represented Tennessee plaintiffs in the landmark Supreme Court case that legalized same-sex marriage in June, told the Guardian that Atherton was "grandstanding."
"I think the chancellor was really making more of a statement of his personal feelings as opposed to having a legitimate concern over the divorce laws," she said. "It's unnecessary grandstanding by the judge so he can express disapproval."
Atherton's judicial activism comes as a clerk from Rowan County, Kentucky, has refused to issue marriage licenses to same-sex couples. The clerk, Kim Davis, went to court Thursday after she defied a judge's order to issue the licenses. She was held in contempt and taken into custody.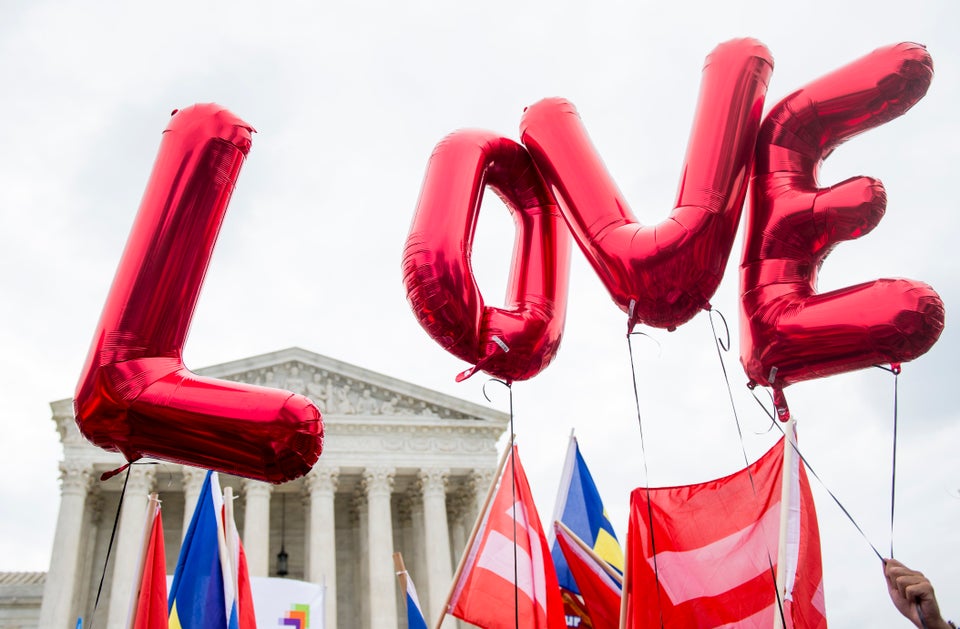 Celebrations Of Same-Sex Marriage
Popular in the Community