InsideOUT: Contemporary Bindings of Private Press Books
St Bride Foundation, London EC4Y 8EQ
15 May - 22 August 2014
Reviewed by Patrick Myles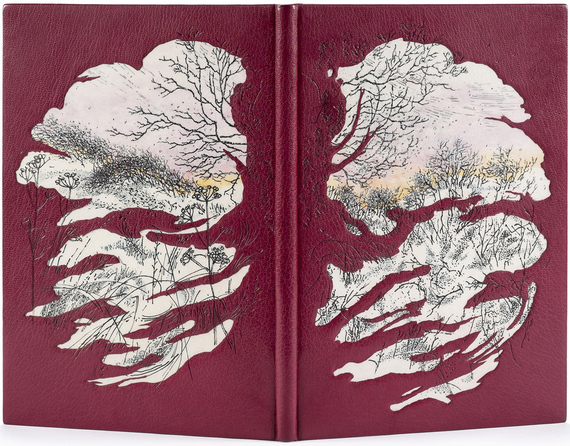 Ann Tout - MidwinterMidwinter, Ann Tout, bound in goatskin with pen, watercolour, gilt, silk and marbled paper.
270 x188 mm
My passion for books is not just for the content, but the experience of the physical object itself. What appeals most is the tactile and visual quality, and how the message is communicated through the medium of print. Bookbinding is a craft that responds to the inherent brief of the content; individually produced, copies are the ultimate in limited hand-made editions. It is hardly surprising that they are regarded by some as the holy grail of book collecting.
InsideOUT, an ambitious undertaking, involved 34 binders from the UK's Designer Bookbinders society 25 North American bookbinders. It showcases their response to titles and material supplied by private presses from both sides of the Atlantic. But what is unusual about this exhibition is that it breaks the conventional mould -- of only displaying the covers -- by also showing a selection of the actual supplied content, samples of texts and illustrations seen alongside the bindings.
Visitors expecting to see beautiful examples of high quality contemporary bookbinding will not be disappointed. But the most interesting pieces on display are the bindings that represent the content in a thought-provoking, innovative way. A perfect example is Sue Doggett's design for Diane Ketcham's Thomas Jefferson's Paris Walks. Embodying intellectual and artistic brilliance for Jefferson, Paris was on the verge of a bloody revolution. The concept includes architectural details and use of colour suggests decomposition and the breakdown of social order. The piece is made from hand-dyed goatskin, embroidered, then painted with acrylic. The author's private affairs are alluded to through a lace panel, a detail also hinting at the excesses of the French Royal family.
Despite the popularity and convenience of the Kindle, there is still a demand and desire for the physical book. Print looks are destined to stay, just as the vinyl record survives, attracting new generations wanting a better quality of sound than you get from digital formats, as well as the large format artwork of the album cover. It also remains a viable platform for new artists. The Designer Bookbinders hope to promote a similarly progressive influence on the art, design and techniques of the hand-made book, and to encourage public interest in bookbinding through literature, public talks and exhibitions like this.
Appropriately, the show's opening venue in London -- before it tours the US -- was in the St. Bride Foundation, where the society recently made its new home, and where it hopes to establish a 'Centre for the Book'.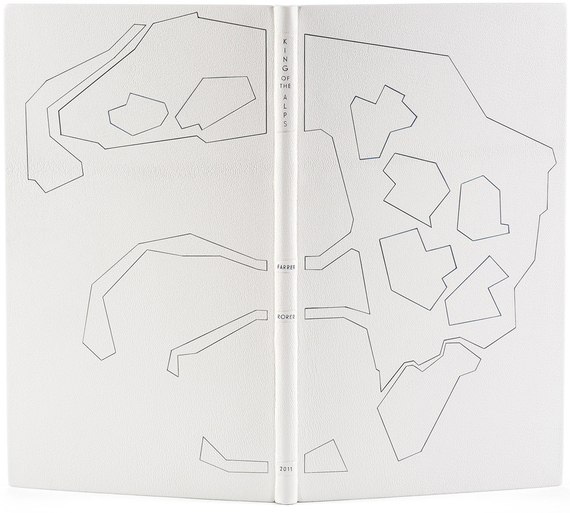 C L Ingalls - King of the AlpsKing of the Alps, C L Ingalls, French structure bound in full white alum tawed goatskin.
285 x 173 x 14mm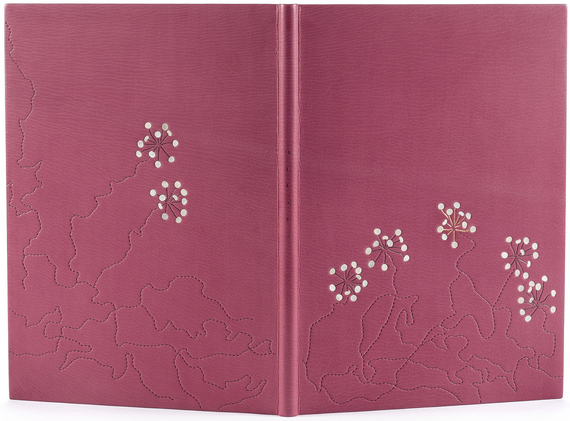 Eri Funazaki - TsarevichTsarevich, Eri Funazaki, stub sewn binding in full mulberry-coloured goatskin, with recessed vellum onlays and carbon and gold tooling.
290 x 215 x 15 mm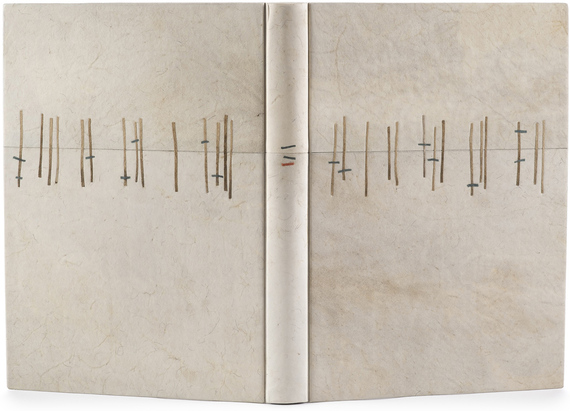 Lori Sauer - The Silverado SquattersThe Silverado Squatters, Lori Sauer, bound in reverse vellum with Japanese paper onlays.
248 x 180 x 23 mm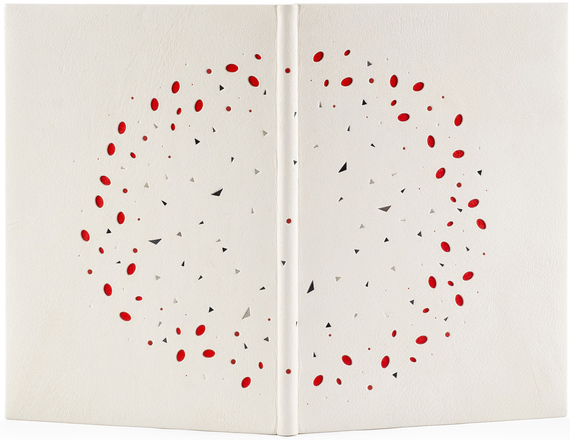 Rachel Ward-Sale - MidwinterMidwinter, Rachel Ward-Sale, bound in alum tawed goatskin pierced with ovals revealing red coloured boards underneath.
267 x 182 x 10 mm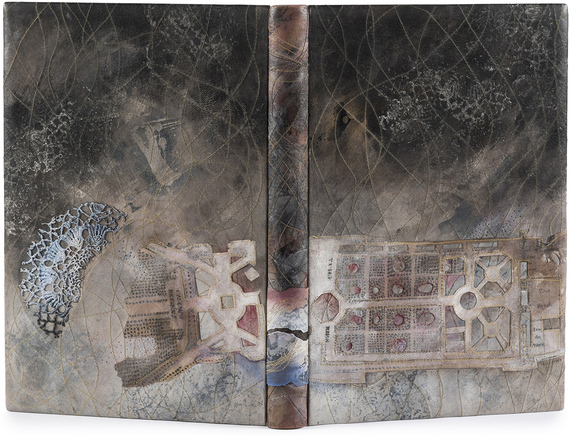 Sue Doggett - Thomas Jefferson's Paris WalksThomas Jefferson's Paris Walks, Sue Doggett, full-bound in hand-dyed and machine embroidered goatskin. Onlays made form sewn and dyed goatskin, crocheted lace and transfer print.
241 x 165 x 57 mm