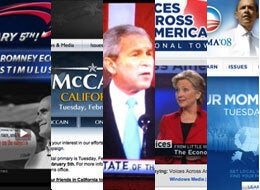 I have election fever and everything else I had intended to write is out the window. It has been an all out Red and Blue assault--everywhere the eye can see. Not Prussian or Cerulean blue, mind you, but a pure, pungent royal blue. And the red--the purest cadmium deep-- not a touch too orange or blue, the color of a bullseye, the color of blood.
These are the colors of our patriotism. Red is the color of power, passion, aggression, and war. It's the id that overpowers all colors. Blue is the color of wisdom, calm, hindsight and thoughtfulness. In this light, I love the design of the American flag. Admittedly, I'd love to update it (another post), but it captures what I view as the colors of America. Furthermore, the colors assigned of Red=Republican and Blue=Democrat, undoubtedly by some anonymous graphics editor, seem seem totally apt.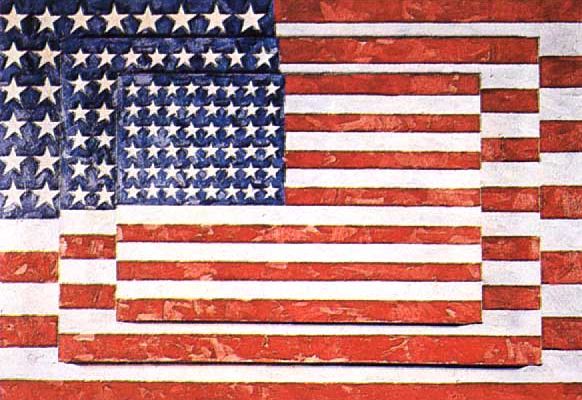 "Three Flags" Jasper Johns 24" x 16 1/2"
Artists are constantly thinking color: which ones to use and when, when to make one or two dominant, how they change next to each other. As a painter, the colors form an entire language both spatially and mood-wise--for example, warmer and darker colors push forward on a plane. Cool and lighter colors go backwards, etc. They start to become friends with frequent use and then they hang around in your palette and the studio becomes a never-ending party.
For more than a decade in the nineties I didn't own a television. Yes, I might have seen it occasionally at friend's houses, but it wasn't how I got the news. I read the paper in black and white--"Just the facts, ma'am". But the first time I saw BBC News on television I was traveling in Europe. I put my hand to my mouth in shock that its branding and backdrops were mostly bright blood red underscoring every story and interview. In my mind's eye, when I heard their cool objective accented voices on the radio I thought of blue! I wrote a letter to the president telling him it was all wrong--a terrible choice. Needless to say, they didn't change it.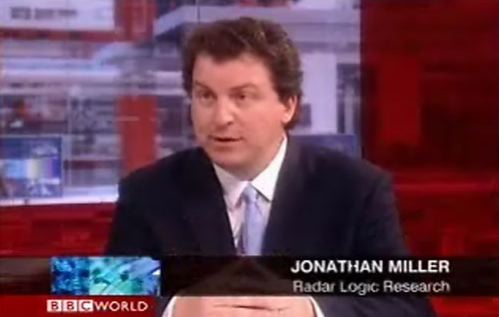 Even though blue is typically considered cool and recessive, there exists a hue that has essentially no right to be considered in the blue family. The closest I could replicate it with paint would be Pthalo Blue which is so obnoxious that even a drop will overpower any painting. It's so hot it rivals red. It was synthetically created in the last century as a replacement for Prussian, a great deep blue pigment favored by Matisse, but Prussian is considered less reliable in that it changes over time. (They call pigments like this "fugitive" and I always picture the color escaping off the canvas and going into hiding.) As a painter, I try and stay away from Pthalo. That said, add a little white and you have something quite divine.
Unfortunately, TV video editors like to bathe themselves in it every morning and this makes my retinas bleed. Fox News is one of the worst offenders, given their hawkishness it's no surprise. They always use the the strongest most condescending ALL CAPS Pthalo blue and red together--their swirling graphics so spastic it more resembles a drunken peacock then a television station.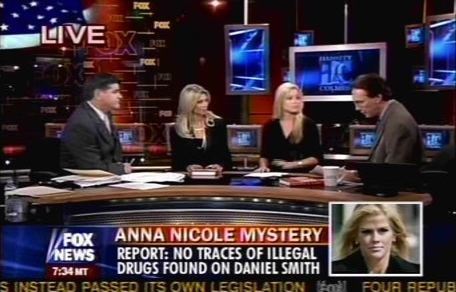 CNN, even if it can be just as hawkish, thanks to touches of Cerulean, seems tad more objective and sobering.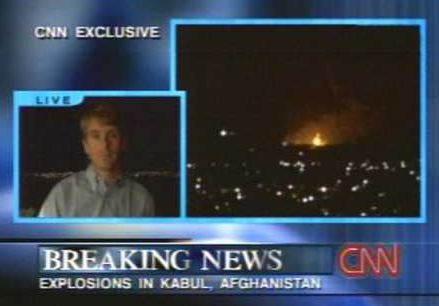 Barack, who never voted for the war, is the candidate for peace and his website is in various shades of blues. The blue use is respectful and doesn't talk down to us. Given the red hot passion he inspires, he's smart to counteract it with his sensible branding, although I do wonder if I can open a checking account.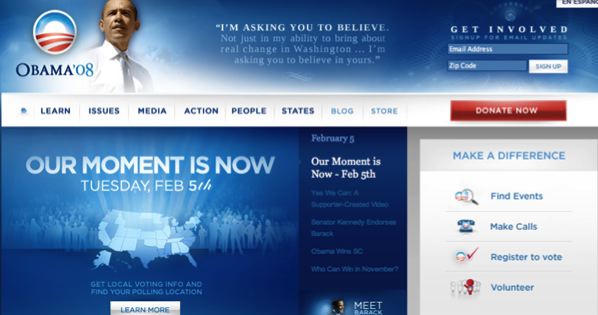 Clinton, a Democrat, but slightly more hawkish. She uses a Prussian blue. Note that jacket and the blue screen behind her. It's not her fault, but once again, shame on those television editors!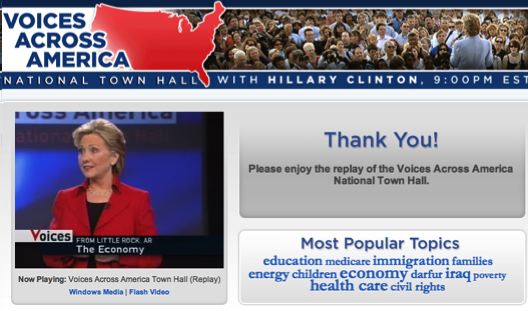 Hillary Clinton's Website Homepage www.hillaryclinton.com
John McCain, who rides the "straight talk" express, uses black and white, and doesn't want too much color getting in the way. Although the effect has more in common with the consol of a late 1990s video game with the handy logo serving as crosshairs. In case we might be blind, McCain's website displays the branding not twice but three times, the ultimate sin. Bang bang! Fire the web designers!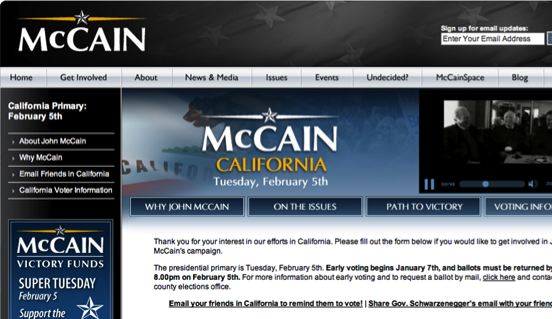 This is in stark contrast to Mitt Romney who rivals Fox in Pthalo-abuse along side a swooshing logo which makes me want to ask the price of overnight delivery. [Since writing this column, he suspended his campaign.]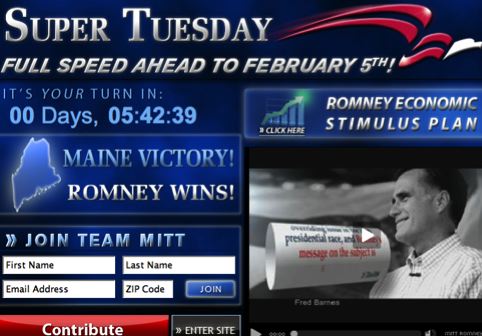 Let's not talk about Bush. I think he might be color blind. Too much red isn't good for anyone.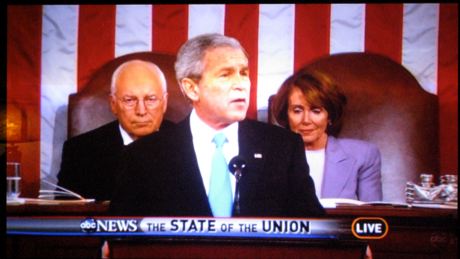 The election is not close to over, but this artist looks forward to seeing green and yellow and brown, yellow and turquoise again.
Calling all HuffPost superfans!
Sign up for membership to become a founding member and help shape HuffPost's next chapter