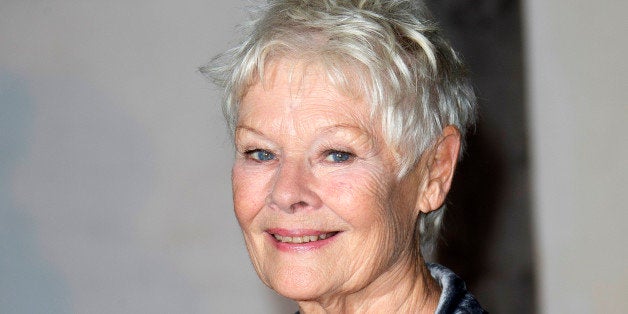 Happy birthday, Judi Dench! The Dame was born on Dec. 9, 1934, meaning she turns 80 today -- and yet she couldn't be hotter in Hollywood. Though we'll miss her as M in the recently-announced Bond film, after she was killed off in "Skyfall," we still look forward to seeing our favorite witty Brit in her many upcoming projects -- as well as binge-watching our favorite British funny, "As Time Goes By."
We recently asked our Facebook fans what they love most about Dench and got an overwhelming number of responses. Here are five things that make Judi Dench our favorite Dame:
1. Those eyes.
While it would be pretty darn cool to be James Bond, it would be terrifying having M as your boss. With her feline-like eyes and that powerful gaze, imagine getting this look every time you messed up on the job.
Which brings us to our second point...
2. Her sass.

Whether she's berating a secret agent as M in the Bond movie franchise, shunning Elizabeth Bennett in "Pride and Prejudice," or outsmarting Lionel in "As Time Goes By," the woman can deliver a line with serious biting precision. We think reader Dianne Heart put it best: "She was never afraid to deliver a line and does so with a hint of mischief in her eyes."
3. Her naughty sense of humor.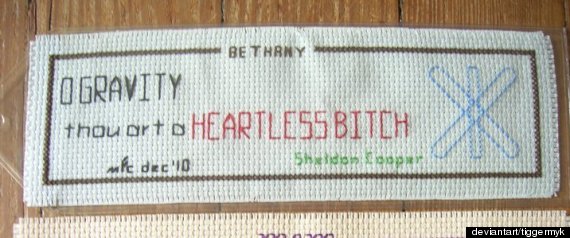 Deviant Art/Tiggermyk
"'She makes these like needlework embroideries on set in the tedium of filming," says Matthew MacFadyen, "but they are all: 'You Are a Cunt'. And she gives them as presents. And it's Dame Judi Dench. And she is doing this beautifully, intricate, ornate (work). You kind of see the work materializing as the shoot goes on. Like: 'You Are a Fucking Shit'."
4. She's aging gracefully.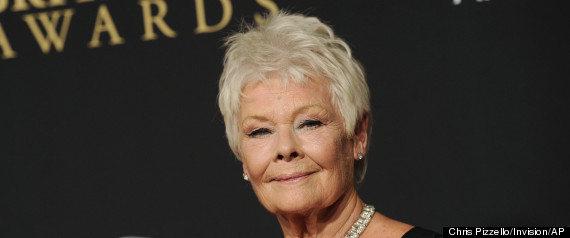 No plastic surgery here, as Dench is all about aging naturally. She shuns plastic surgery, saying "I've considered it, but I'm too old now. Every time I go to America I wonder if there is some process where it could be all sucked out and I could be there in time for dinner, but I'm frightened it would all drop off under the anesthetic."
"She's amazingly beautiful regardless of lines and creases that come with age," said reader Sam Willis. "She hasn't tried to look younger or more 'Hollywood'. She makes any age look good by embracing her unique beauty," commented reader Chris Nitzsche.
How many actresses can rock a silver pixie cut like that for years?
While she often plays stuffy, upper-crust English aristocrats, and despite having been an industry A-lister for decades, Dench isn't requesting special treatment or taking things for granted.
REAL LIFE. REAL NEWS. REAL VOICES.
Help us tell more of the stories that matter from voices that too often remain unheard.
BEFORE YOU GO
PHOTO GALLERY
25 Ways To Rock Gray