While public attention has been (deservedly) focused on the empty seat now waiting on the U.S. Supreme Court for the last two months, almost a hundred other judicial vacancies on lower federal courts have languished without nominations, hearings or votes. In fact, the Senate has only confirmed six federal judges so far in 2016, and the Senate Judiciary Committee has held but a single confirmation hearing. The Senate's silent treatment of Supreme Court nominee Judge Merrick Garland is merely the latest - and most visible - manifestation of this trend.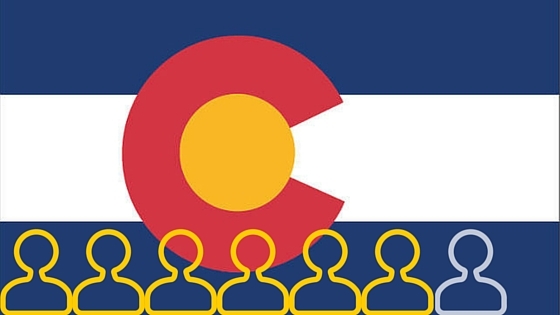 One year ago, Colorado-based U.S. District Court Judge Robert E. Blackburn announced that he would take senior status on April 12, 2016. This gave a year for Colorado Senators Michael Bennet (D) and Cory Gardner (R) to put aside politics, screen potential nominees, and provide names to the White House. The President would then have time to send a nominee to the Senate, which would hold hearings and a confirmation vote, all before the seat on Colorado's only federal trial court went empty. Last time a judge took senior status on Colorado's federal court (in 2012), a nomination was made during the year-notice period and confirmation of U.S. District Judge Raymond Moore came within two months of the seat becoming vacant.
But good intentions & advance planning were not enough this time. Now our Colorado trial judgeship is vacant and a nominee has not even been named by the White House. Senators Bennet and Gardner submitted the same three candidates to the President in January 2016, but six weeks later U.S. Supreme Court Justice Antonin Scalia passed away and the judicial nominations process ground to a halt. The Colorado District Court vacancy is now caught up in a political fight together with over 90 other federal court vacancies. (There's a cool, but disheartening, interactive graphic of all these vacancies by state and length of time empty here.)
Like an annoyed kid who purposely blows all his money on hotels just to bring an interminable Monopoly game to an end, Coloradans can't wait for this political game to be over. Since 1984, the District Court has only seven judges to handle all civil and criminal trials for the entire state. Bringing that number down to six for even a limited period of time (say until after November's election) will increase court clog and delays for ordinary citizens seeking justice, restitution, and civil rights. Indeed, the entire Colorado delegation of both parties is actually sponsoring legislation this Congress to increase the number of judges to nine to alleviate these out of control court delays. Already this vacancy has been designated as one of 34 judicial emergencies nationwide based on the weighted case-load per remaining judge.
Perhaps Senator Gardner put it best when he said "there is particular urgency in filling this vacancy" because of the population and caseload growth in the state 30 years since judgeships were increased. The Senate, including Senator Gardner himself, needs to put the interests of citizens in Colorado and across the nation ahead of politics. Pending nominations for District, Circuit and Supreme Court deserve confirmation hearings and floor votes. These court dockets are filled with everyday citizens seeking justice, who are the ones feeling the pain of the political fights in Washington. And Colorado is now feeling it too.
Calling all HuffPost superfans!
Sign up for membership to become a founding member and help shape HuffPost's next chapter