WASHINGTON -- Republicans on the Senate Judiciary Committee abandoned Sen. Jeff Sessions (R-Ala.) on Tuesday in his effort to limit the number of immigrants who could come to the United States, and helped Democrats to kill the amendment in a 1-17 vote.
Even Sen. Ted Cruz (R-Texas), a strong opponent of the comprehensive immigration reform bill, opposed the amendment and implied it went against American values as a nation of immigrants.
"I think as a nation, we need to remain a nation that doesn't just welcome but that celebrates legal immigrants," Cruz said at the second markup for a bipartisan immigration bill from the so-called gang of eight. "Around this table, so many of us are the children or grandchildren of those who risked everything for freedom. So I respect my friend from Alabama's amendment, but it's not one I support, because indeed I think we should expand legal immigration, but do so in conjunction with putting real teeth on border security so that those who come, come here legally following the rule of law."
The markups have stood as a test of the gang of eight's solidarity in the face of amendments that could derail the bill. Four of the eight members of the group are on the Judiciary Committee -- Sens. Lindsey Graham (R-S.C.), Jeff Flake (R-Ariz.), Dick Durbin (D-Ill.) and Chuck Schumer (D-N.Y.) -- and they have so far mostly voted together on amendments.
But the markups have also shown the strengths of their compromise, particularly in case of the Sessions amendment, which both parties came together to defeat. The Alabama senator was left alone in advocating for restrictions on legal immigration and the future flow of workers, with his fellow Republicans saying they in fact support raising the annual number of visas issued, in part because they said such a move could deter future unauthorized immigration.
Graham gave Sessions a subtle dig when he praised him as being "sincere" in his concerns, then said that such concerns are shared by the "people on the Democratic side" and the AFL-CIO labor federation, which helped craft an agreement with the Chamber of Commerce on future flow of workers. "There's nothing wrong with sometimes agreeing with people you sometimes disagree with," Graham said of Sessions and Democratic-aligned groups.
Sessions did not cite the AFL-CIO in his arguments, instead frequently referencing the potential costs of immigration reform projected in studies from Harvard professor George J. Borjas. Borjassigned off on the now-infamous dissertation from former Heritage Foundation analyst Jason Richwine that stated Latinos have lower IQs than whites, a paper that eventually led to his resignation from the think tank. Richwine, in one of his final acts at the foundation, co-authored a much-criticized report last week claiming that legalization of undocumented immigrants would cost the country $6.3 billion over the next 50 years.
Sessions argued that legalizing those currently in the U.S. without status would be damaging to the country, but Graham pushed back. He said neither of his parents graduated from high school, but through running their own businesses they were able to make sure he and his sister went to college.
"So I do challenge this idea that somehow the low-skilled work force, because they don't have a college or high school degrees, won't contribute to America," he said. "I would suggest that the strength of this country is not the degree one holds, but the character the individual possesses. So I'm very confident and hopeful that out of this 11 million who today have low skills will come some of the brightest in the future."
Another Sessions amendment, that would require DHS to collect biometric information on foreign nationals leaving the U.S., also failed in committee, although with more Republican support. The final tally was six in favor, 12 against, with Flake and Graham joining Democrats in voting against the amendment.
But the biometrics amendment did find support from gang of eight member Sen. Marco Rubio (R-Fla.), who is not on the Judiciary Committee but who will push for the amendment to be added on the Senate floor, according to his office.
"Immigration reform must include the best exit-system possible because persons who overstay their authorized stay are a big reason we now have so many illegal immigrants," Rubio spokesman Alex Conant said in a statement. "We wanted the Judiciary Committee to strengthen the legislation by adding biometrics to the new exit system, and we were disappointed by this morning's vote."
Sessions was disappointed, too, and accused the gang of eight of killing amendments they don't like -- which they said they would do, if they considered those changes to be a poison pill.
"They decide which amendments will live and die ... They apparently decided this one is going to die," Sessions said. "But I don't agree."
Before You Go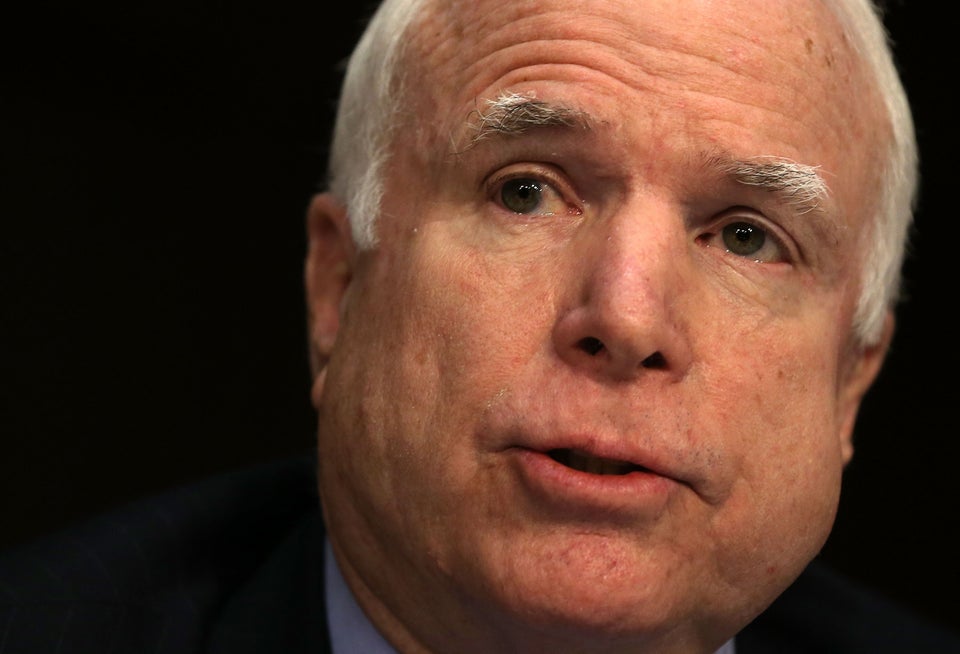 Bipartisan Immigration Plan's Key Provisions
Popular in the Community