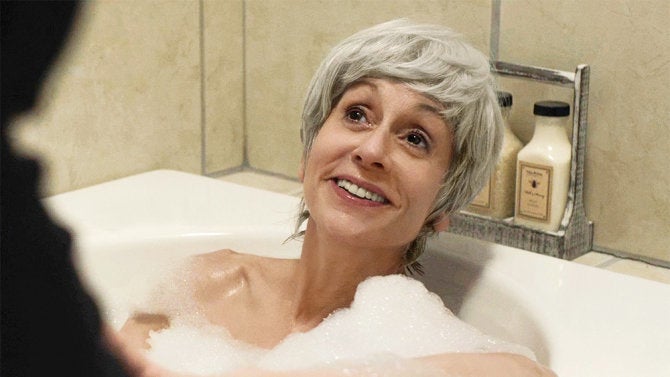 While some favorites were snubbed during Thursday's announcement of the 2016 Emmy nominations, Amazon Studios' "Transparent" received a hearty 10 nominations. More rightfully, Judith Light received her first Emmy nomination for Outstanding Supporting Actress in a Comedy thanks to her portrayal of the wiry and wonderfully flawed character of Shelly Pfefferman.
The Huffington Post had the chance to catch up with Judith to talk about her nomination, "Ugly Betty" and that one popular joke from "Broad City."
Congratulations on your nomination! How are you celebrating?
Well, actually I'm in rehearsal for a play, and tonight, a very dear friend, who has also been nominated in other categories ― one of them is for directing an award show ― I will be having dinner with them and we will be celebrating together.
That's awesome — You're going to have a margarita or something, right?
I don't know about that, but I'll be celebrating in some way!
What are your thoughts about the Emmy nomination?
Winning so doesn't matter to me — to be nominated with my Gaby [Hoffmann, who plays Light's on-screen daughter] ... my daughter! There is something very extraordinary that is a compliment to Jill [Soloway] and our writers that they have written these two women who are so wildly different and are included in the same category. It says something about our writers. I don't have any expectation of winning and that's so not the point for me. When we start to get into the competition of this, it takes away from the honor of this. This is a great honor. I feel completely complete about the entire experience.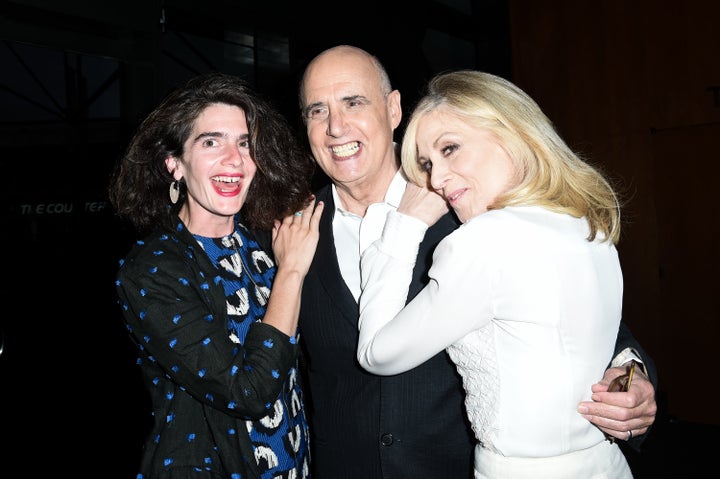 What makes "Transparent" so different from other shows?
First of all, all credit goes to Jill Soloway and all of our writers and the actors I get to work with. Jeffrey Tambor, Amy Landecker and Gaby Hoffmann ... It's amazing that they have acknowledged both of us in this category. That kind of support and creativity and artistry, and on top of that, you get to be part of the world of the transgender community that has so long been in the shadows, and for so long been "the other." We get to have a conversation that changes the way the world thinks about the LGBT community. You're talking about an entire system. The advocacy that I have cared about for so long, plus the work I've done as an actor ... the combination of those two things is just quite remarkable.
This past season was quite different than the first. Could you talk a little bit more about what some of your favorite parts were in this season, especially with your character?
To be specific, there are a couple of things that happened. One of them is the relationship between Maura and Shelly and the longing to be connected. The desire to be heard, to be intimate. Hence, the parts that Jill wrote where they talk about their children and their sexuality. We as a society, we do not talk about these kinds of things, and what it meant for Jeffrey and I to get to that together. We were nervous and vulnerable, and we share our vulnerabilities with each other.
Also, what it means to have Maura leave Shelly and Shelly be at wit's end and her need to get into another relationship. We don't talk about those things enough. We don't talk about how people so desperately want to be connected with each other and they have no idea how to do that! That's Shelly! And also, that scene where we all sit around the table and we break fast after Yom Kippur — the kind of emotion that was called for in that scene. As well as the scene in the bathtub. Oh, and to go back in time — to have Jill and our team go back in time in history to talk about regimes that have been oppressive. "Transparent" is a voice for so many people for people who have been disenfranchised and considered an "other."
What way has "Transparent" changed you that surprised you?
I never believed I could be as free as an actor as I have under the guidance and love and support of Jill Soloway. One of the brilliant things Jill has done is that she's worked with this extraordinary woman named Joan Scheckel. We went to Joan's workshop as a cast and some crew. It has been incredibly freeing as a family to connect with the work that Joan has done. She's created something very different in all of us, where we are not thinking about [what's next], but about what we are feeling. I've been told when people watch "Transparent," they don't think about it, they feel it. That's the work that Joan does. It's surprising to me — I never thought I could feel that free. I don't actually know where Shelly comes from within me and I don't think about it. Plus, it's a very safe environment. As Jeffrey [Tambor] always says, "Everywhere you look on set, there's genius."
What can we expect next season on "Transparent"?
Because Amazon is so great, they had us come back way earlier. We usually come back in June, and this year they had us come back in February. There is more connectedness. They solicited each and every one of us to talk about the stories and where they thought where our characters might go. That's a very rare occurrence to be invited to the table in that way. Going back in time, you will see Shelly and Maura as their younger selves and you will understand more about who they are. You will see more depth in the story of Josh. You're going to see more family dynamic — more layers of the onion.
The other thing is that I remember telling Jill, "I don't think I can do this bathtub scene." And of course my manager Herb said to me, "You have to do it!" I knew I would get myself there eventually, but I didn't think that I could let myself be seen that way so publicly. Jeffrey and I talked to each other and were being so open, honest and available to each other. I never thought I could do that.
…on her feelings about "Ugly Betty":
This is why "Ugly Betty" was so popular and valuable and this why America Ferrera was so brilliant in that role. She epitomized the quote "other" or quote "the not right stuff." And there's not a human being alive that feels like they are the quote, "right stuff," which creates oppression, the need for superiority, and the need to push other people away in order to feel superior.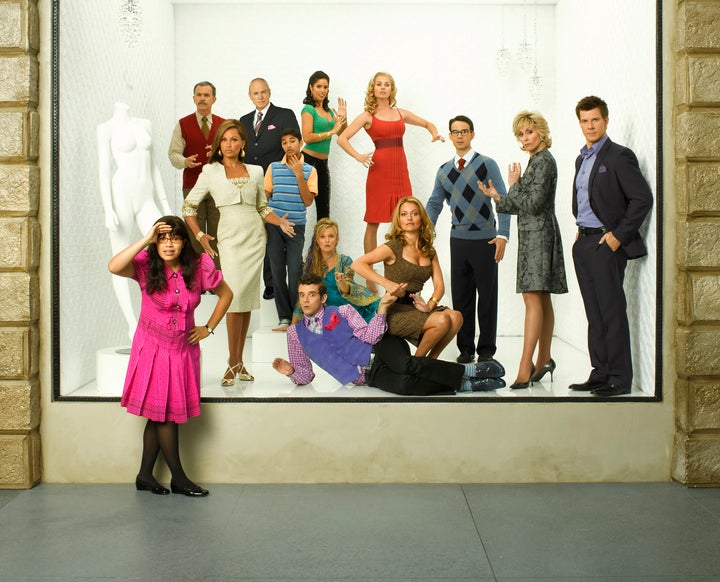 …on the power of the LGBT community:
When you see the ones that are being oppressed, you see a kind of learning, leadership, power, understanding and respect, and heartfelt response in humanity that you don't always see elsewhere. When I watch the LGBT community and [see all that they've done], I watch a community rise. They have power — and by power, I mean gentle power, kindness, graciousness, generosity, being present of one another. You are witness to that in a show like "Transparent."
... on the "Broad City" episode where Ilana names a regal dog after Light:
Yes! Judith Light, the dog! People told me about this! I just got so excited. I love it so much. I think making fun of yourself and getting to laugh at yourself it is the highest compliment anyone can get. I adore it. I can't remember who first told me about it — it might have been Amy Schumer. I watched it and I was so honored that they would choose me to be that dog! I love that dog and I love that they did it. You have to put the picture of the dog next to me. They were brilliant for that.
This interview has been edited and condensed.
The 68th Primetime Emmy Awards will air Sunday, Sept. 18 at 7 p.m. ET on ABC.
Before You Go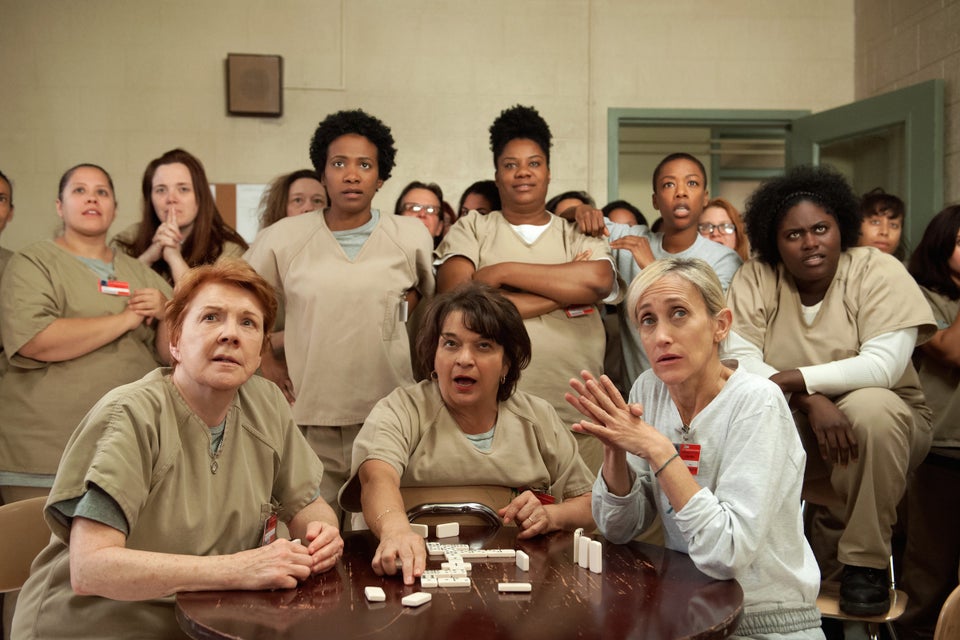 Emmy Snubs 2016