 Fringe conservative activist Judson Phillips called on Republicans to walk out of President Barack Obama's State of the Union address, describing the president as "Hitlerian" and liberals as "Nazi-like."
Phillips, a longtime Obama critic and founder of the Tea Party Nation, called a walkout necessary in the face of "the tyranny of the left" in a long rant posted on TeaPartyNation.com. Obama "wants to destroy all opposition," including the Republican Party, and create a "one-party state," Phillips wrote.
Phillips called Obama's State of the Union Address "a Hitlerian screed attacking ... anyone who dares to disagree with him." He said "real Americans" should follow the advice of former first lady Nancy Reagan and "'Just say no' to the State of the Union."
Phillips is on the fringe of the right, even for the Tea Party, and has a considerable following and a popular mailing list.He said he doubts that Republicans have the "courage" to follow his advice and walk out of Obama's speech.
Instead, Phillips cited as evidence liberal pushback against a Boy Scouts of America rule that bans gays.
"For two decades the left has been engaged in a full frontal assault against the Boy Scouts for their position of not allowing homosexual scoutmasters," Phillips wrote. "The left has pressured private groups not to support the Boy Scouts and pressured government entities not to allow the Boy Scouts to use their property for scouting events."
Phillips also cited calls from the lesbian, gay, bisexual, transgender community to boycott DC Comics for hiring anti-gay writer Orson Scott Card to write a new Superman series. Asserting that Card "dares to disagree with liberal orthodoxy," Phillips argued that liberals are denying Card an "opportunity to earn his living."
Phillips frequently uses incendiary language. In response to the mass shooting that wounded former Rep. Gabrielle Giffords (D-Ariz.), Phillips encouraged his backers to describe the shooter, Jared Lee Loughner, as a "a liberal lunatic. Emphasis on both words." In 2011, Phillips described those protesting Wisconsin Gov. Scott Walker's (R) anti-union measures at the state capitol in Madison, Wis., as Nazi "brown shirts" and "stormtroopers."
Aaron Keyak, executive director of the National Jewish Democratic Council, called on Sen. Paul Rand (R-Ky.), who is delivering the Tea Party response to the State of the Union address, to denounce Phillips' comparison of liberals to Nazis. The comparison is "never acceptable" and "indefensible," Keyak said in a statement.
Before You Go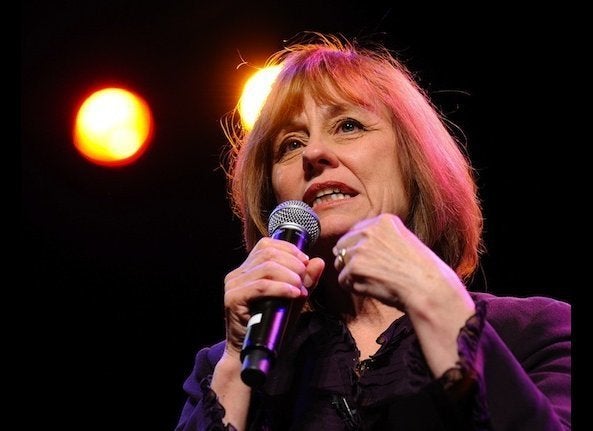 Tea Party Statements
Popular in the Community