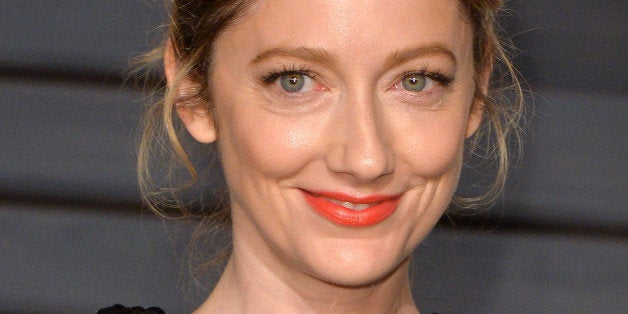 Judy Greer sat down with What's Trending to talk about her upcoming movie, Fresno, which she stars in alongside Natasha Lyonne.
The film is about two sisters who work as hotel maids in the city of Fresno, CA. Since it centers on the relationship between two women, Greer focused on making that bond as real as possible.
"We did a lot of rehearsal before we started shooting, which is very rare," Greer told What's Trending's Lon Harris. "It's so weird, in movies you do a movie for a million -- trillion -- dollars maybe. And you don't rehearse at all!"
The focus of Fresno on its female leads and the relationship between them opened up the discussion on women in film, and specifically comedy.
"I think it's crappy that we have to have the conversation," Greer said, in regards to the role of women in comedy. "'Wow, there are so many comedies for women these days!' That shouldn't be the conversation, that should be the norm."
Women are about more than drama, says Greer. "Women are funny! Women want to laugh at other women, we want to relate to women."
Calling all HuffPost superfans!
Sign up for membership to become a founding member and help shape HuffPost's next chapter