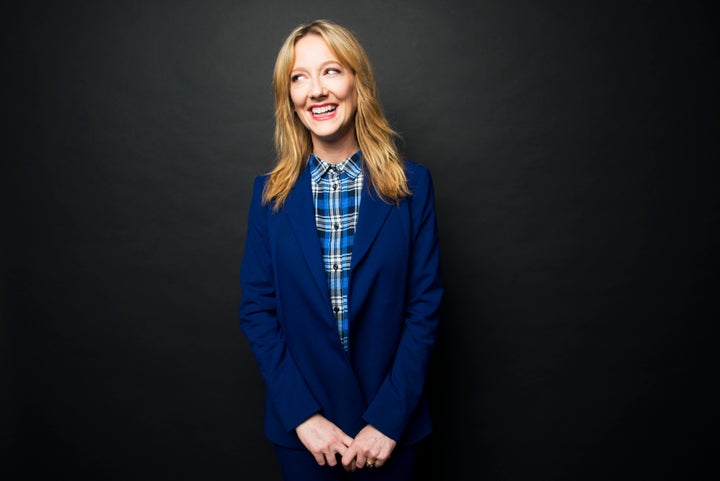 What do you know her from? 
Maybe it's "The Wedding Planner" or "Jawbreaker," or perhaps it's "13 Going on 30," "The Descendants" or "27 Dresses." But no matter what the movie is, you're definitely aware of Judy Greer, and if you're not, well, get out from under that rock.
"I feel like I don't want to jinx it, but it's really exciting. We're in pre-production now so there's a lot of decisions to make on a minute-to-minute basis," Greer told The Huffington Post of her film while promoting her partnership with Lactaid and Milk Bar on the "No More Dairy Envy" campaign. 
Directing is a new role for Greer, who previously helmed a documentary short for AOL Originals titled "Transcendental Meditation." The 40-year-old actress is looking forward to hopefully opening more doors for women in filmmaking. 
She discussed the project, her take on Hollywood and her beloved on-screen BFF roles with us, and well, it was a blast. 
Congrats on your directorial debut! Does it make you nervous to direct and take on that role?
Yeah. It makes me excited and really nervous. I think it would be foolish if I wasn't nervous. I'm really looking forward to the challenge and I've surrounded myself with the most amazing people. I'm really lucky to be able to tap into the resources that I have and I feel like I have great people in my corner and they're really guiding me. Having great producers and a great director of photography and a great production designer, I feel like I don't have to do as much. [Laughs]
Yeah, they can handle it all, right?!
The secret of delegation, really!
But that's what it's all about as a director, hiring those you know will bring something to the table.
Yes, who are going to take care of me and steer me through it. Exactly.
There's been a lot of talk in the last year or two about more roles for women, but I think that it really starts at getting more women in positions to hire women and make movies about women and to cast women in movies. So yes, having more women behind the camera is just as, if not more, important than still continuing to try and make more roles for women in Hollywood, in television and in film. And I'm excited to be a part of that.
Tell me about those roles you're so well-known for -- "The Wedding Planner," "13 Going on 30" -- you played the quintessential on-screen best friend, and you're so good at it.
Thank you! [turns to her friend] Am I a good best friend?
I'm terrible. If you ask my real friends …
Well, I'm often unavailable or busy or traveling. But I respond quickly by text.
You're the most generous …
I always have wine in my refrigerator. Just in case. [Laughs]
But yeah, back to your question, I was thinking about it in a way I hadn't thought of before over the years. I have played the best friend a bunch of times, but I feel like my characters are very different. Like, I played different kinds of best friends, so it's been fun to explore all the versions of the best friend role of the genre, you know? It's fun to be bitchy, it's fun to be silly, it's fun to be daffy, it's fun to be cranky, and I've gotten to do all that.
And now, you're kind of in this action realm with "Jurassic World," "Planet of the Apes" and "Ant-Man."
Yeah, I'd love to be a part of the action in one of them! [Laughs] I'm mostly near the action … or before or after the action. So my next goal might be to be in the action sequence at some point. I did ask my agent and manager a few years ago, "Can I maybe try to get some smaller roles in big-budget movies? I haven't done a lot of that." And they were like, "Sure!" And so we went after and got a couple of these really amazing roles, but now I'm like, OK, maybe I want to be an action part. Even if it's just like one scene. It would be cool to have to be in a driving scene or jumping out of a helicopter or running with a chainsaw. You know, the basics.
Are you a stunt kind of girl? I'd be terrified to do my own stunts.
One time, I had to run over a mailbox and it was so scary. In the scene, my character jumps in the car and drives away, but she's pulling out so fast that she drives over the mailbox. So we practiced it without the mailbox for a million times and then they put the mailbox in for the take and the stunt person said, "What everyone always wants to do is keep going in the direction that you're driving. So the only thing you need to think about is as soon as you hit that mailbox, crank the wheel to the left. That's it!" And I was like, "OK, OK, that's so easy! I only have to do two things and one of them I'm going to do anyway, so I only really have to think of one thing." But as soon as I hit the mailbox, I was like, "Ohhhhhhh!" You're brain just freezes and I was like, "Go to the left! Go to the left!" At that point I realized -- not that I didn't already realize, but -- there's a lot of mental stuff involved with doing stunts that is weird and hard and that should probably be left to the professionals. Because I am not cool.
Is there any role in particular you look back on and go, "Wow, that was amazing." I'm sure all of them are special ...
They're all really special in their own way. I remember one time -- and I'm totally going to compare myself to Dolly Parton right now -- I saw Dolly Parton live, which was a bucket list thing for me, and she said, "I think of all my songs as children." And I was like, I kind of feel that way about my characters. She's written thousands of songs, and I've only played like 90 characters, but they're all special kids in their own way. There's been some that were just so fun, like "13 Going on 30" was just such a fun overall experience. Then some that were so funny and crazy, like "Arrested Development." And then ones that I feel like were a turning point in my career, like "The Descendants." And there's others where I felt like I worked really hard on my acting to give a good performance and that's special in that way. So, there's always a reason why I love them all.
How do you go about choosing roles or auditioning?
I like to keep a variety going, definitely, so that I don't get bored. But at this point, I look for the people who are involved in the project first because, especially in television, if a show is successful, you're spending a lot of hours with these people so it's very important you like who you're with every day. In film, it's like variety, obviously a little bit of paycheck -- I have to work and eat food for a living, so ... and I have a shoe habit to support!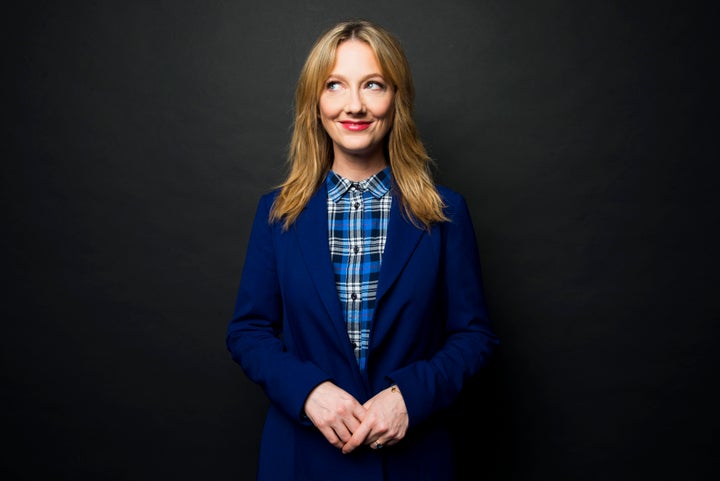 Do you find that there's a difference in roles on TV versus in film?
You know, the line is getting so blurry now. Television is changing so fast. When I first started, I guess maybe 15 or 16 years ago, when I first moved to LA, you kind of had to choose: do you want to do movies or do you want to do TV? That's just how it happened. And I'm sure that the line was getting blurry before this, but I remember the cast of "Friends," for my generation of actors, really erased the lines because this was the first time we saw almost the whole cast doing movies on their hiatus over the summer and some of them, obviously like Jennifer Aniston, becoming big movie stars. So that was a time when it was like, "Oh! Maybe you can do a television show and maybe you can do a movie." I came in right when that was happening, so I never had to choose. 
I feel like the content at the time was movies had grittier, interesting roles for women and TV, unless you were Sydney Bristow on "Alias," you were kind of like "the girlfriend" or "the wife" or "the friend." And now, I think that it's all kind of in a snow globe because with all the different shows, the demand for television is getting more sophisticated and more intelligent and so we're seeing the great roles now. We're all so excited about the shows on Amazon and Netflix and Hulu, but I think that the big networks are competing with that and I think that they're doing a good job at making great shows that are competing with cable shows and Internet or steaming shows.
What's your take on streaming sites like Netflix? Do you think the content is solid?
Yeah, I mean, the roles are definitely better. I think it's good to be challenging what has had success in the past and it forces people to keep the stakes higher. When you look at a show like "Orange Is the New Black," for example, and clearly it's mostly women in that cast and created by a woman and a woman's story and made by women, that's such a success story. It really started people demanding better content from their cable and network channels. And they're having to rise to the occasion. It's also nice to create more jobs for people, women and men, within the crew. When you think about a TV show, it's not just the actors you see on screen, there's hundreds of people that are employed by all of these shows. So anytime there's more content, that's better for jobs and our industry.
Judy Greer deemed herself dairy sensitive a few years back and has been using Lactaid over milk products ever since. She has teamed up with the brand and Milk Bar to to share the most delicious ways people with lactose intolerant can enjoy a Valentine's treat without facing discomfort. For more info, head here. 
PHOTO GALLERY
12 Highest-Rated Movies on Netflix

Calling all HuffPost superfans!
Sign up for membership to become a founding member and help shape HuffPost's next chapter