The Juggalos, a subculture of fans devoted to the music group Insane Clown Posse, announced Wednesday that they are suing the government for violating their civil liberties.
Speaking at a press conference with the American Civil Liberties Union Wednesday in Detroit, the Juggalos said their constitutional rights to expression and association were violated when the federal government classified the entire Juggalo fan base as a gang. Four Juggalo members, along with ICP rappers Violent J and Shaggy 2 Dope, have initiated the lawsuit, which was filed Wednesday in the U.S. District Court for the Eastern District of Michigan.
"There has never been -- and will never be -- a music fan base quite like Juggalos," said Violent J, "and while it is easy to fear what one does not understand, discrimination and bigotry against any group of people is just plain wrong and un-American."
According to the government, more than a million fans of the Detroit horrorcore group ICP have unofficially joined the Juggalo culture -- and they consider themselves a family. Juggalos often paint their faces to look like clowns, display the group's hatchetman logo and even use their own Juggalo vocabulary (Whoop Whoop!).
Much like Deadheads bonded around the music of Jerry Garcia and the Grateful Dead, the ACLU argues, the Juggalos are simply a group of people who have formed a bond over ICP's music and the group's philosophy on life (see: "Miracles").
But when the U.S. Department of Justice included Juggalos as a "hybrid gang" in the DOJ's third National Gang Threat Assessment, Juggalos suffered "improper investigations, detentions and other denials of their personal rights at the hands of government officials," as well as being denied employment, the ACLU alleges.
"Among the supporters of almost any group -- whether it be a band, sports team, university, political organization or religion -- there will be some people who violate the law," the complaint reads. "Inevitably, some will do so while sporting the group's logos or symbols. However, it is wrong to designate the entire group of supporters as a criminal gang based on the acts of a few."
People who self-identify as Juggalos have been accused of violent crimes, even murder, but the lawsuit says those crimes have no real connection. In 2010, in response to a "performance" by Tila Tequila at the Gathering of the Juggalos, spectators showered her with debris onstage, allegedly throwing rocks, bottles, feces and even a urine-soaked watermelon at the reality TV personality. Last year, 21-year-old James Sweet, who identified as a Juggalo, allegedly stabbed a 14-year-old boy after being teased.
"The Juggalos are fighting for the basic American right to freely express who they are, to gather and share their appreciation of music, and to discuss issues that are important to them without fear of being unfairly targeted and harassed by police," said Michael J. Steinberg, ACLU of Michigan legal director.
Plaintiffs in the case allege that they were treated like hardcore gang members just for being Juggalos.
Brandon Bradley now hides his tattoos in certain areas of Sacramento, Calif. because he's afraid of being stopped by police, after being detained three times already and interrogated about his Juggalo-themed tattoos and clothing. In one instance, the ACLU alleges, gang squad officers forced Bradley to pose for dozens of photos of his clothes, face and each of his tattoos. Scott Gandy, another plaintiff, says he was told by Army recruiters that he could not enlist because the FBI had classified his Juggalo tattoos as gang-affiliated.
Even celebrity hasn't made Joseph Bruce and Joseph Utsler, who perform under the respective personas of the "wicked clowns" Violent J and Shaggy 2 Dope, immune to discrimination stemming from the group's gang classification, the lawsuit alleges. The ICP rappers say that their 2012 "Hallowicked" event was cancelled without notice by the Royal Oak Music Theatre after the Detroit suburb's police department requested the venue pull the plug on the show.
Attorneys representing ICP and the group's record label, Psychopathic Records, filed a Freedom of Information Act request in 2012 to obtain any records the government used to justify officially designating Juggalos as a criminal gang. The lawsuit says nothing in those records demonstrated that Juggalos share criminal purpose as a group, commit crimes as part of an over-arching gang plan, or "present a significant threat, as a group, to communities throughout the United States."
The lawsuit asks the federal government to set aside their classification of Juggalos as a gang and to expunge any criminal intelligence information it collected on its members. They also asked for attorney costs, along with any monetary reward the court finds proper.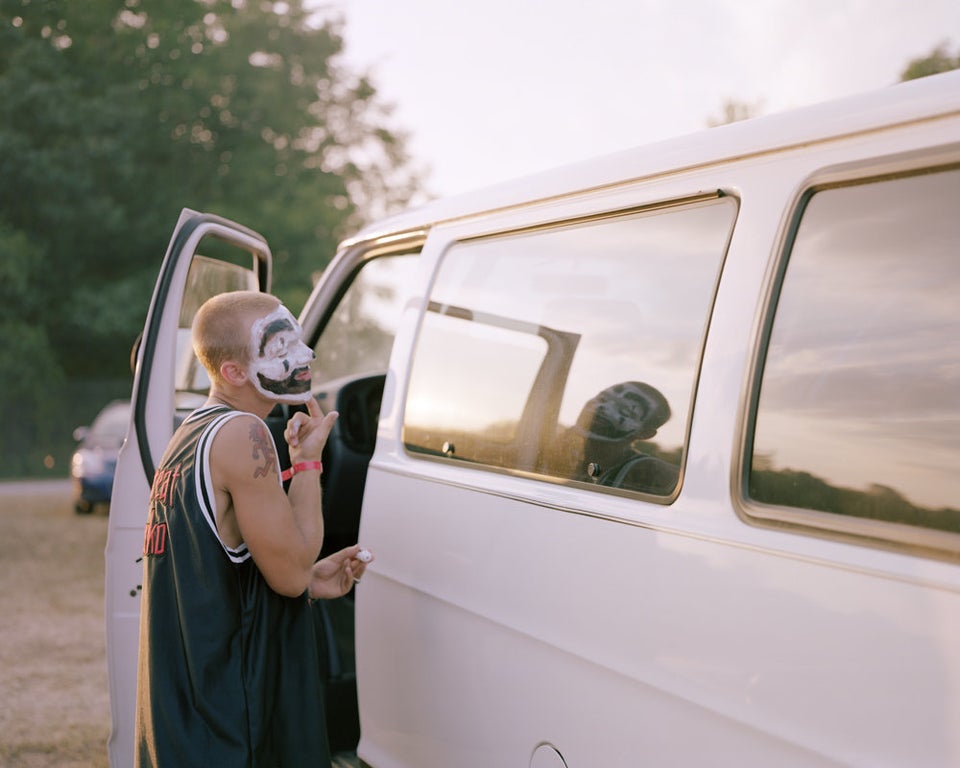 Gathering of the Juggalos
Popular in the Community