Avocado, apple juice and liberal-bashing. That could be your order at a juice shop in Vernal, Utah, where the owner is charging liberal customers $1 extra on each drink they buy, KSL News reports.

"We have a fiscal problem in this country," George Burnett, owner of I Love Drilling Smoothie & Juice Bar, told the news station. "To kind of help make that point a little bit, I charge [liberals] just a little more," he said, adding that the business donates surcharges paid by any left-leaning patrons to "conservative causes."
Burnett explained the process to The Huffington Post: When a customer orders, Burnett points to a menu that lists 16 oz. juices and smoothies as $4.95 for conservatives, and $5.95 for liberals, and asks the customer, "What pricing are we using today?"

Since I Love Drilling opened its doors on Nov. 7 -- the day after the 2012 presidential election -- the shop has reportedly had three liberal customers pay the surcharge. "Actually all three liberals have been happy to pay it," Burnett told KSL News.
Less happy are the liberals who have taken to I Love Drilling's Facebook page to slam the surcharge. "Punishing a segment of the population for their opinion? How freedom loving of you," one commenter sarcastically wrote.
Others have come out in support of the shop's surcharge. "What a great way to raise money for a good cause," one Facebook commenter wrote. "If I'm ever in Utah, I'm stopping in for a smoothie!"
It's not the first time a small business owner has attracted customers -- and critics -- because of stated political leanings. Last year, a gun shop owner in Arizona hung a sign in his storefront that said Obama voters were not 'Not Welcome,' prompting some customers to drive five hours to shake the owner's hand and snap pictures. And after a bakery in Virginia refused to host Vice President Joe Biden in August, the shop reportedly sold out of its "freedom cookies" and the owner landed on stage at a Republican vice presidential campaign event next to Paul Ryan.
For his part, Burnett has already attracted a following in Utah. Years ago, the politically vocal entrepreneur gained attention for standing outside his custom seat-cover business in a cowboy hat holding a sign that read "Honk If You Love Drilling."
Related
Before You Go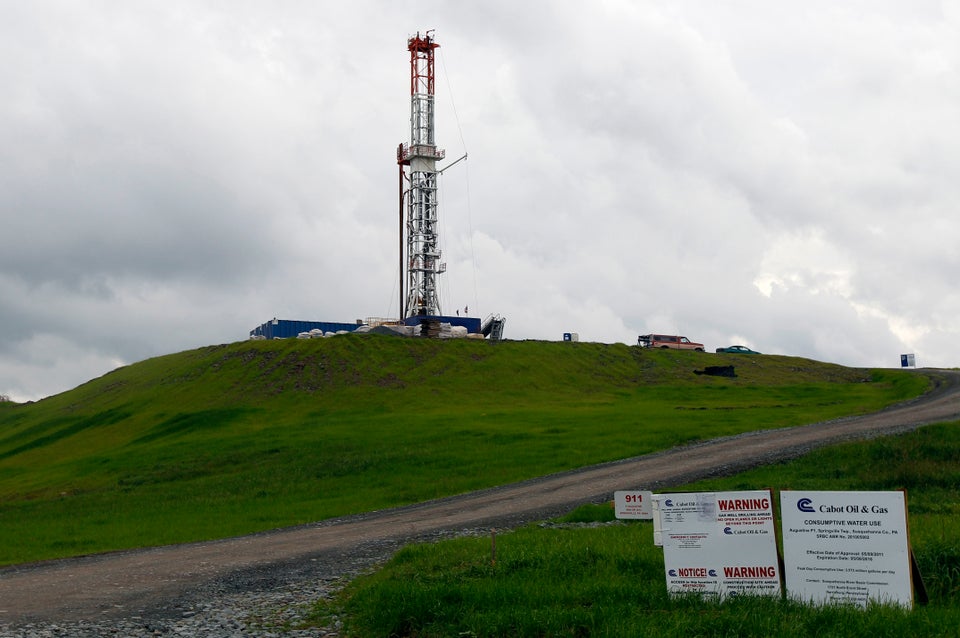 Drilling And Fracking Photos
Popular in the Community