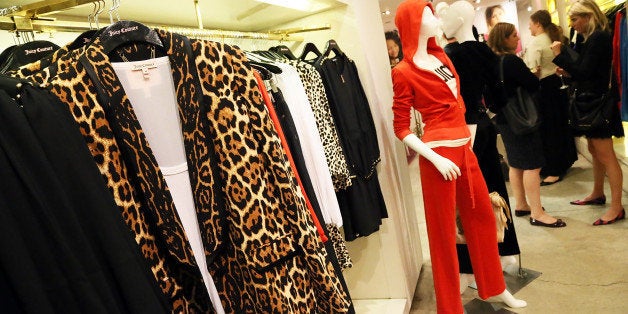 Juicy Couture is drying up.
The California clothing brand famous for its rhinestone-bedazzled tracksuits is shutting down all of its U.S. stores by the end of June, according to the fashion news site Racked.
The struggling label's parent company, Fifth & Pacific Companies -– now renamed Kate Spade & Company -– sold it last fall to Authentic Brands Group.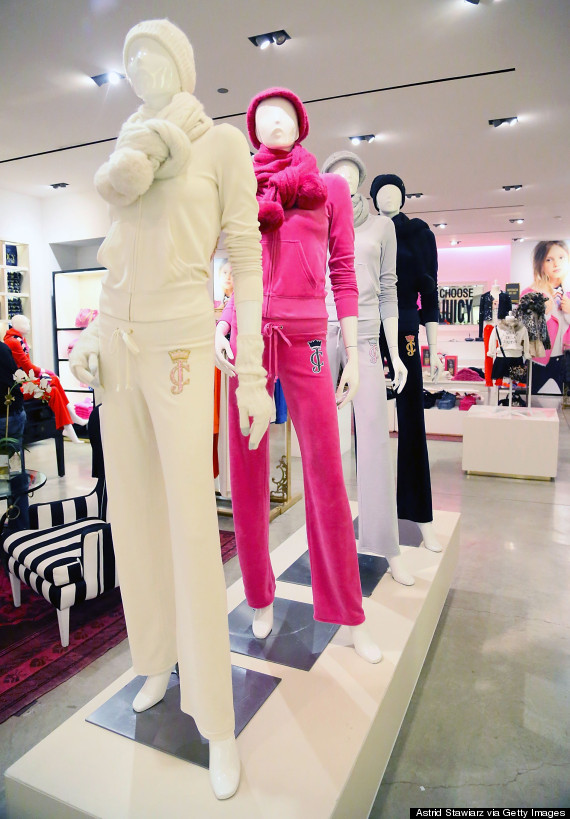 Haley Steinberg, a spokeswoman for Authentic Brands Group, did not immediately respond to a call and email from The Huffington Post on Friday requesting comment.
The move comes as Pamela Skaist-Levy and Gela Nash-Taylor, the brand's two founders, are launching a new label, Pam & Gela, out of Los Angeles. Meanwhile, Authentic Brands Group struck a deal this week with shoe-making giant Steve Madden to design Juicy's new line of women's footwear.
Last November, Kohl's announced a non-exclusive deal to start selling Juicy clothes. The shift to a big-box retailer was perceived as a death knell for the once-posh fashion brand.
Juicy's signature terrycloth tracksuits were a staple of women's casual style in the early- to mid-2000s, alongside UGG boots and North Face fleece pullovers. When Juicy first sold in 2003 to Liz Claiborne Inc. –- as Fifth & Pacific was then known -– The New York Times said the company had been "built from a $200 start-up to a $51 million concern" in just six years.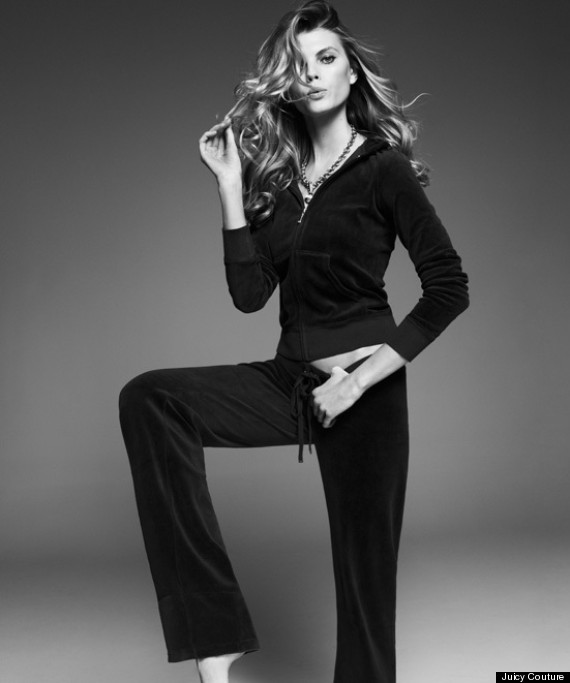 "We are a lifestyle brand and we have a weirdly large demographic, from kids to 65-year-olds," Taylor told the Times at the time.
But 11 years later, that demographic appears to have shrunken in the wash.
UPDATE: June 24 -- The stores closing are still operated by Juicy Couture's previous owner, and the new owner plans a major comeback next spring, HuffPost exclusively reported.
Related
Popular in the Community