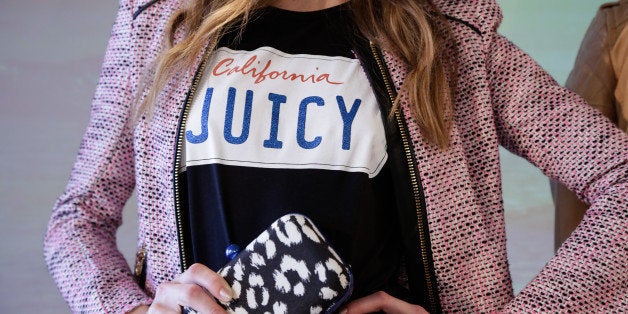 Juicy Couture's rhinestone-encrusted clothes were once sold out of gleaming flagship stores on famed shopping streets like Manhattan's Fifth Avenue.
Now, they're peddled at Kohl's.
Pamela Skaist-Levy and Gela Nash-Taylor, the founders of Juicy Couture and co-authors of the new tell-all about the brand The Glitter Plan, weren't counting on Juicy's downfall when they stepped away from the business forever four years ago.
"It's been painful to watch the brand fall down after we left," Skaist-Levy told The Huffington Post in an interview on Wednesday. "We wanted Juicy to be the great American girly brand. It was our legacy."
The pair sold Juicy to Liz Claiborne for $53.1 million in 2003, but remained in charge of the brand. They watched as it shot to the forefront of pop culture. Celebrities from Paris Hilton to Jennifer Aniston trotted around in bedazzled velour tracksuits. The clothes spilled out into suburbia, where it-teens and affluent moms sported "Juicy" butts.
But over the years, Juicy faded. It didn't move to adopt new fashion trends, opting to stick with the same old styles that succeeded during its heyday a decade earlier. Sales of the tracksuits withered away, and Juicy never came up with another hit product to bring back shoppers. Pamela Skaist-Levy (L) and Gela Nash-Taylor (R).
"We were just hanging on" in 2003, said Nash-Taylor, reflecting on the sale. "But you have to also know that when you have a company like Juicy, when you sell it, there's always a chance that someone will not see the vision the same way we did, and you have to live with that."
In September 2013, Juicy changed hands again: Authentic Brands Group, a licensing company that controls the rights to the brands of dead celebrities Marilyn Monroe and Elvis Presley, bought the company from then-Fifth & Pacific for $195 million.
Though Juicy's last U.S. stores will close this month, ABG plans to open new boutiques, tentatively named World of Juicy, in New York City next year. CEO Jamie Salter told HuffPost that he's trying to get the "coolness back."
"The beach, the whole relaxed lifestyle that Juicy Couture created -- as time went on, they sort of forgot about that," said Salter.
The new Juicy will divide its products into two tiers. The regular wares will still be sold in places like Kohl's, while a new, premium "black label" line will be available online and in the forthcoming boutique shops.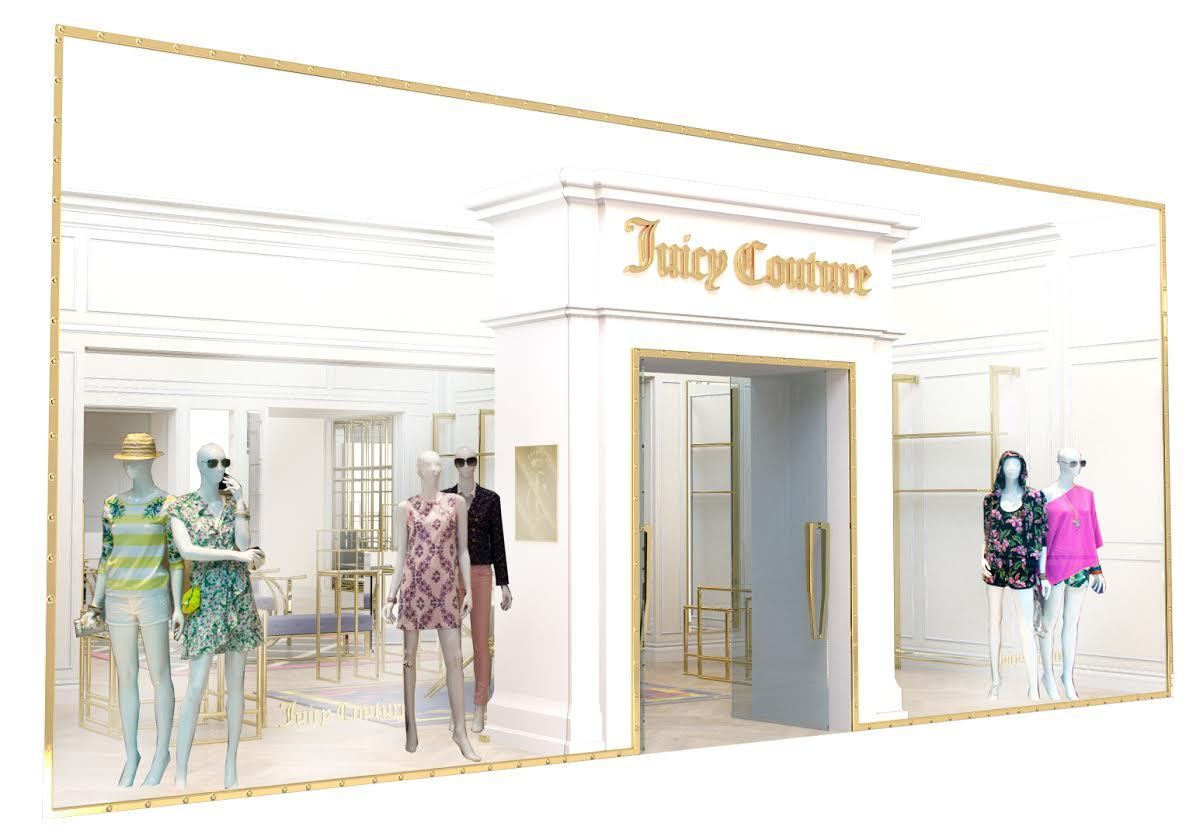 Skaist-Levy and Nash-Taylor aren't done yet with sparkly California glam. They've started a brand called Pam & Gela, attempting to recreate the magic that helped make them millions a decade ago. The new label, which launched this spring and is available at swanky department stores like Bloomingdale's and Neiman Marcus, hones in on that L.A.-luxe vibe, the duo said.
"The Pam & Gela girl is hanging out at the corner of Melrose and La Brea, pretty much," wrote Style.com's Maya Singer. "She's got a couple of tattoos and a regular and expensive habit at M Cafe de Chaya."
As for Juicy, Skaist-Levy and Nash-Taylor wish the brand the best, but it's no longer part of their lives. They've turned off their Google Alerts for 'Juicy Couture' and watch from the sidelines, hoping ABG can do something to "resurrect" the name.
"Juicy is just not our baby any more," said Skaist-Levy. "It's like thinking about your high school boyfriend. He was cute then, and that was all good, but that was the past."
Popular in the Community