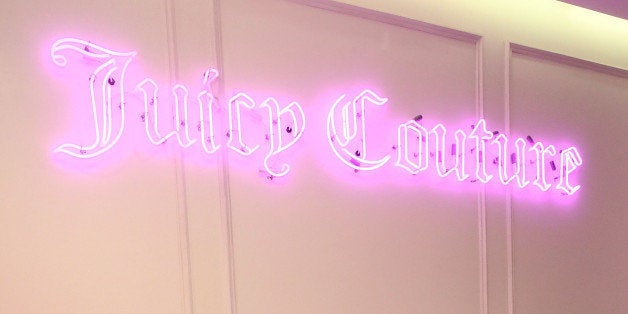 The label, best known in the early-2000s for rhinestone-bedazzled tracksuits, is shifting from shopping malls to high-end fashion districts with a new product line. The first of its planned new boutiques –- tentatively named the World of Juicy -– will open in New York City next spring, according to Jamie Salter, chairman and CEO of Authentic Brands Group, which owns the label.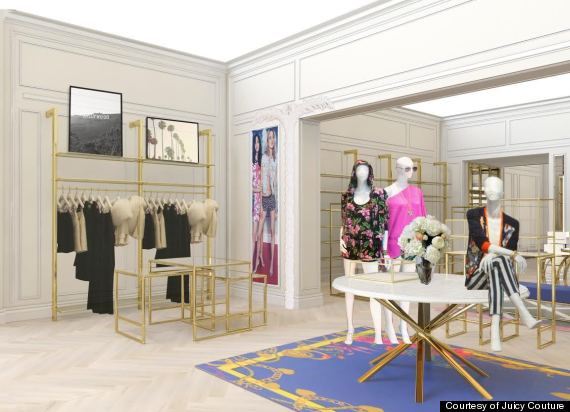 By the time Fifth and Pacific Companies –- now Kate Spade & Co. -– sold Juicy to licensing giant Authentic Brands in September for $195 million, its tracksuits were passé. It got even less trendy with the announcement of a deal two months later to sell Juicy clothes at retailer Kohl's.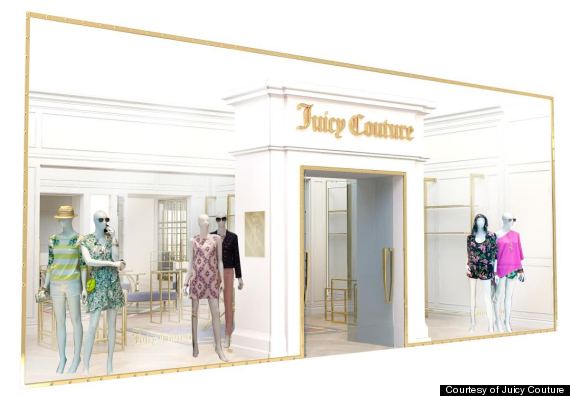 "The beach, the whole relaxed lifestyle that Juicy Couture created -- as time went on, they sort of forgot about that," Salter, 51, told The Huffington Post in an exclusive interview.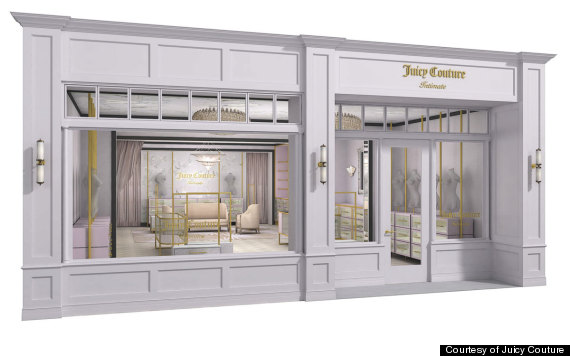 Above: A rendering of the concept store that will sell lingerie and pajamas. Below: A rending of the store geared toward young girls.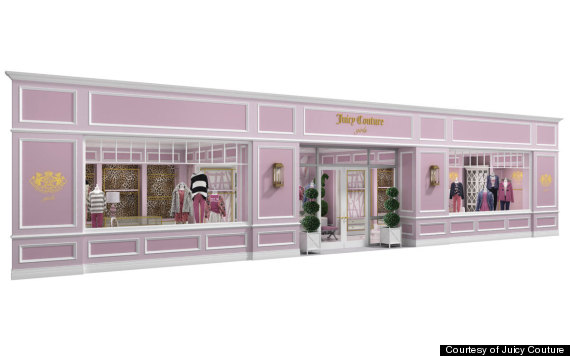 "We want to put the coolness back into the brand and put it where the cool people shop," Salter said.
Besides investing in a brand with too much focus on outmoded clothes -– the new Juicy will focus more on accessories, handbags and footwear, though it still sells velour tracksuits –- Salter said the U.S. business was "broken."
The switchover from Kate Spade to Authentic Brands Group has been slow. Juicy's website, which relaunched on Monday, only recently changed hands.
The old stores were often located in shopping malls –- now as out of fashion as terrycloth tracksuits with rear-end logos -- and were owned and operated at the expense of the parent company. The property for the stores closing this month belongs to Kate Spade.
"The brand wasn't broken, the business model was broken," Salter said.
So Salter, whose company is backed by private equity giant Leonard Green & Partners, is reproducing Juicy's international business plan at home. Just as Juicy in Asia is run by ImagineX, and in Europe by Folli Follie, the new World of Juicy boutiques will be joint ventures between Authentic Brands Group and a partner that Salter said he expects to contract next week.
Juicy's product line, featuring footwear, handbags and accessories, will be divided into two tiers. Premium "black label" –- including everything from tech accessories to a new line of Steve Madden-designed shoes –- will only be available online and abroad until the new U.S. boutiques begin popping up in New York, Los Angeles and other urban hubs.
"It's going to be built like a miniature department store," Salter said. "It'll be like going into a Gucci store or a Louis Vuitton store."
Mid-tier "pink label" Juicy goods will remain on the racks at Kohl's in the U.S.
Still, it may not be enough to rally Juicy back to its heyday of 2003, when founders Pamela Skaist-Levy and Gela Nash-Taylor sold it to its previous owner, then known as Liz Claiborne Inc.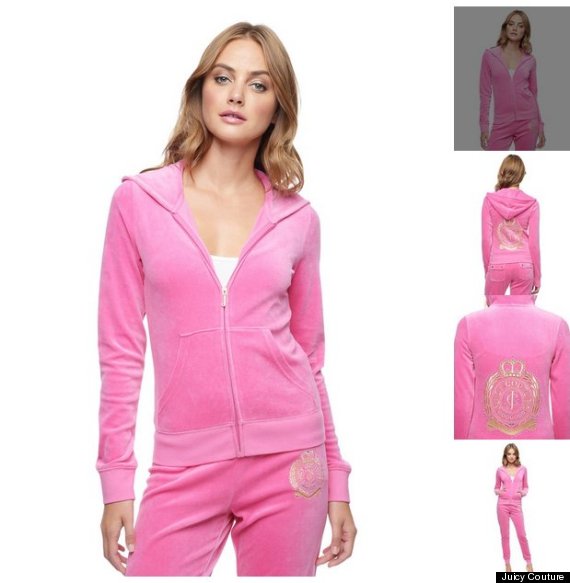 Juicy's signature tracksuits are still for sale on its website for $128.

Back then, The New York Times reported the company had been "built from a $200 start-up to a $51 million concern" in just six years and quoted Nash-Taylor touting Juicy's "weirdly large demographic."
"They were meteoric in terms of their rise," Harriet Greenberg, a partner at accounting firm Friedman LLP, told HuffPost. "But since they didn't evolve, the customer base became narrower and narrower."
Greenberg said the brand's strong appeal abroad makes the international push smart, but its future in the U.S. seems uncertain.
"Do I think it'll be successful domestically?" Greenberg said. "I don't know that."
CORRECTION: An earlier version of this story included a photo of hotel heiress Paris Hilton and mistakenly implied she was wearing a Juicy tracksuit. Hilton was actually wearing a tracksuit made by Twisted Heart, a Juicy competitor.

Related
Popular in the Community