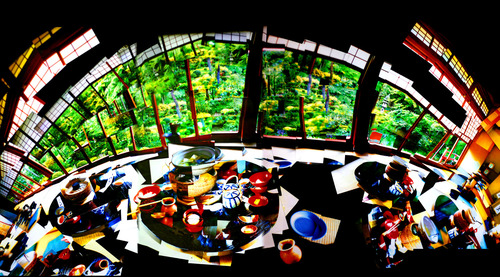 Mark your calendars for Jules White's debut Los Angeles exhibition at the Gregory Way Gallery (245 South Beverly Drive, Beverly Hills, 90212, Phone: 818 577-3506) which opens March 26, 2011.
White's bold photo collages of California, Japan, Switzerland and Alabama are Hockneyesque but very much his individual eye. They mark interesting truths about photography and experience, particularly in the large collage entitled "Japan at Rest." The elongated beauty of the oriental dining room with a spectacular view is a detailed and rich memory.
Several of these collages have been featured in magazines or on book covers. One of them, "The Porch," (used for the cover of the book "Observations Without Daddy" was chosen as one of the "20 Coolest Book Covers of the Year" by the Huffington Post. White's paintings show an underlay of honed talent in drawing and composition.
White is an Assistant Professor of Computer Engineering at Virginia Tech University and has been represented by galleries in the South and Southwest. He has had numerous exhibitions outside California.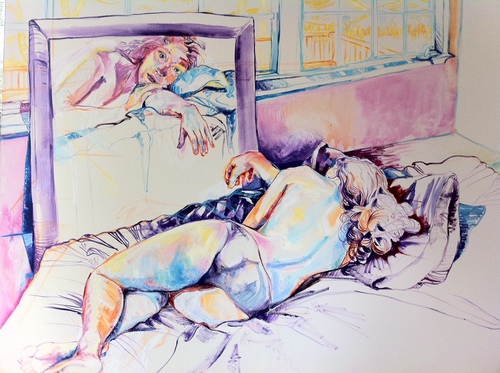 Related
Popular in the Community