Photographers are often praised for the visual acuity -- their ability to capture both the subtle and sensational beauty living amongst us. But it's not just their penchant for aesthetic that we should celebrate, it's photographers' knack for story telling in its rawest form that makes series like Julia Cybularz's "The Mathematician" truly compelling.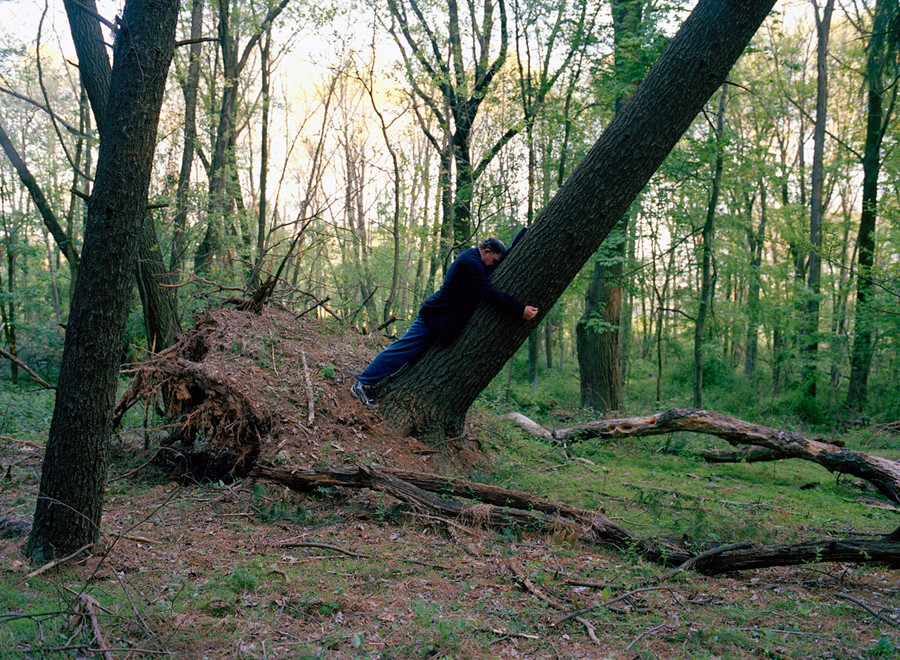 The homage to Cybularz's cousin, a Polish emigre named Slawek Kosmala who's been living with schizophrenia for over 20 years, is a touching documentary-like project that tells -- without words -- the story of single man's life experience. Slawek can be seen laying against an aging tree trunk or staring at a sleeping family family member, as Cybularz crafts portraits that penetrate his lonesome exterior.
"I was inspired by Slawek's unique perspective of the world and his positive approach to his significant challenges," Cybularz explained to HuffPost. "Slawek is my cousin but I would also consider him a friend. We spent many years growing up together and sharing holidays."
While the images in "The Mathematician" are, on the surface, quite stunning, the series as a whole, frame after frame, is what effortlessly communicates Slawek's distinctive perception of the world. The photographs, Cybularz insists, are not documents but instead seek to blur the line between fact and fiction, fantasy and reality. The landscapes and still lifes are plucked directly from their family home in Poland, anchoring each photograph to the places and objects that Slawek has experienced throughout his life.
"The use of photography in this series sets out to explore how relationships can be challenged and strengthened through the everyday dealings with illness," the photographer stated. "Instead of being singularly explanative, the photographs provide glimpses and fragments; which add up to a collective narrative."
Scroll through a preview of "The Mathematician" below and let us know your thoughts on the series in the comments.