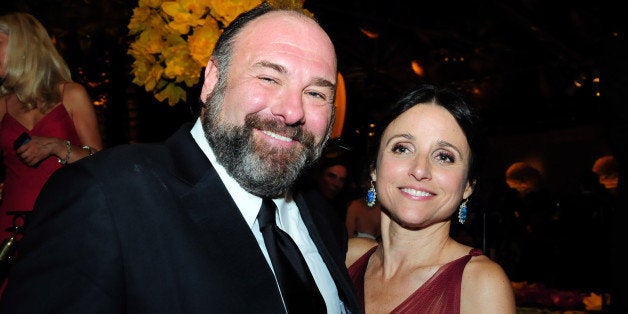 From "Seinfeld" to "The New Adventures of Old Christine" to "VEEP," Julia Louis-Dreyfus has established herself as the Picasso of playing smart but awkward single women on television. Now she's bringing her prowess to the big screen.
In "Enough Said," written and directed by Nicole Holofcener ("Friends With Money"), Louis-Dreyfus plays Eva, a divorced mom who falls for a divorced dad named Albert (James Gandolfini) -- only to find herself questioning the relationship when she gets an earful from the guy's ex-wife (Catherine Keener, in pretentious Earth Mother mode).
"Enough Said" premiered to applause and tears at the Toronto International Film Festival. The credits led off with a full-screen dedication that read, simply, "For Jim" -- a solemn nod to Gandolfini's untimely death in June at age 51. (This was the "Sopranos" star's last leading role.) The next day, HuffPost Entertainment sat down with Louis-Dreyfus to discuss her collaboration with Gandolfini, the future of Vice President Selina Meyer and the likelihood that she'll get coffee with her old sitcom buddy Jerry Seinfeld.
HuffPost Entertainment: When you were watching "The Sopranos," what would you say if someone said, "One day you are going to play in a romantic comedy with Tony"?
Julia Louis-Dreyfus: I would've said, "Bullshit."
There's a different side of him that comes out in this film, isn't there?
Yeah. The interesting thing is that James is really much more like Albert in this film than he ever was Tony Soprano. He's not a Mafioso type. He is a very much a gentle giant of a man, as depicted in this movie.
Two of my female friends said to me after the film, "I can't believe how sexy James Gandolfini was in that movie."
A lot of women feel that way!
What was it about him that made women react like that?
I think he has a thoughtfulness, a kindness, and a powerfulness that is irresistible.
I gather there was a lot of improvising. What was it like to improvise comedy with James Gandolfini?
He was nervous! But as the process began to unfold, he loosened up more and more. He was a little bit nervous maybe not only about the comedy part, but I think he was really questioning whether or not he was the right guy for this part. He'd make a lot of jokes at Nicole, saying, "If you want to call George Clooney, that's fine." But of course, he was perfect for the part. So the fact that he was questioning it made him that much more perfect for the part.
You're the best at playing single women. I find it interesting that you've been married for over 26 years.
I know! Someone else just asked me that and it never even occurred to me. That's how much of an idiot I am. It hadn't even occurred to me that there is this same strain in these characters I've played all my life. It's bizarre.
So it's not like you go around asking your single friends for research advice? It all just comes to you.
This year, you surpassed Lucille Ball for most nominated person at the Emmys ever. How does that make you feel about your own career?
It feels good. It's hard to believe that it's true. I'm not sure people have counted correctly, but I'm not demanding a recount either. It seems surreal. I don't feel like I've been doing it for that long, but I guess I have! Boy, it's a lot of good fortune. It's really bizarre.
Are you and the other best actress nominees planning anything exciting for us this year?
Are you going to do "Comedians In Cars Getting Coffee with Jerry Seinfeld"?
I think that show is so fabulous. I absolutely love it. Maybe. We'll see. We haven't had that conversation. If he asked me to do it, I'd love to do it.
What's the response to "Veep" among people you meet in Washington?
It's huge! I think initially people weren't necessarily sure of what we were doing. Were we satirizing a particular person or candidate? Now that it's become clear that it's really a fiction, more and more people have come to me and Armando Iannucci, who runs the show, to talk about the show and tell us what they like about it and tell us stories about their life in Washington, blah, blah, blah. It's been wild, actually.
Have you been able to incorporate any of those stories into the plotlines?
Now that Selina is running for president, does the show end if she wins?
I guess it would just mean a title change, right?
Have you met and talked with Vice President Biden about the show?
Yes, I have. He said he wished he could hit members of his staff that way that I hit the members of my staff. [Laughs.]
Does working on the show give you extra sympathy for people like President Obama?
Oh, my gosh. I have so much sympathy for anybody working in politics and government. Particularly nowadays. The balancing act of trying to stay alive politically while governing, while keeping your moral compass centered. I find that very daunting. I don't know how they do it.

"Enough Said" opens Sept. 18.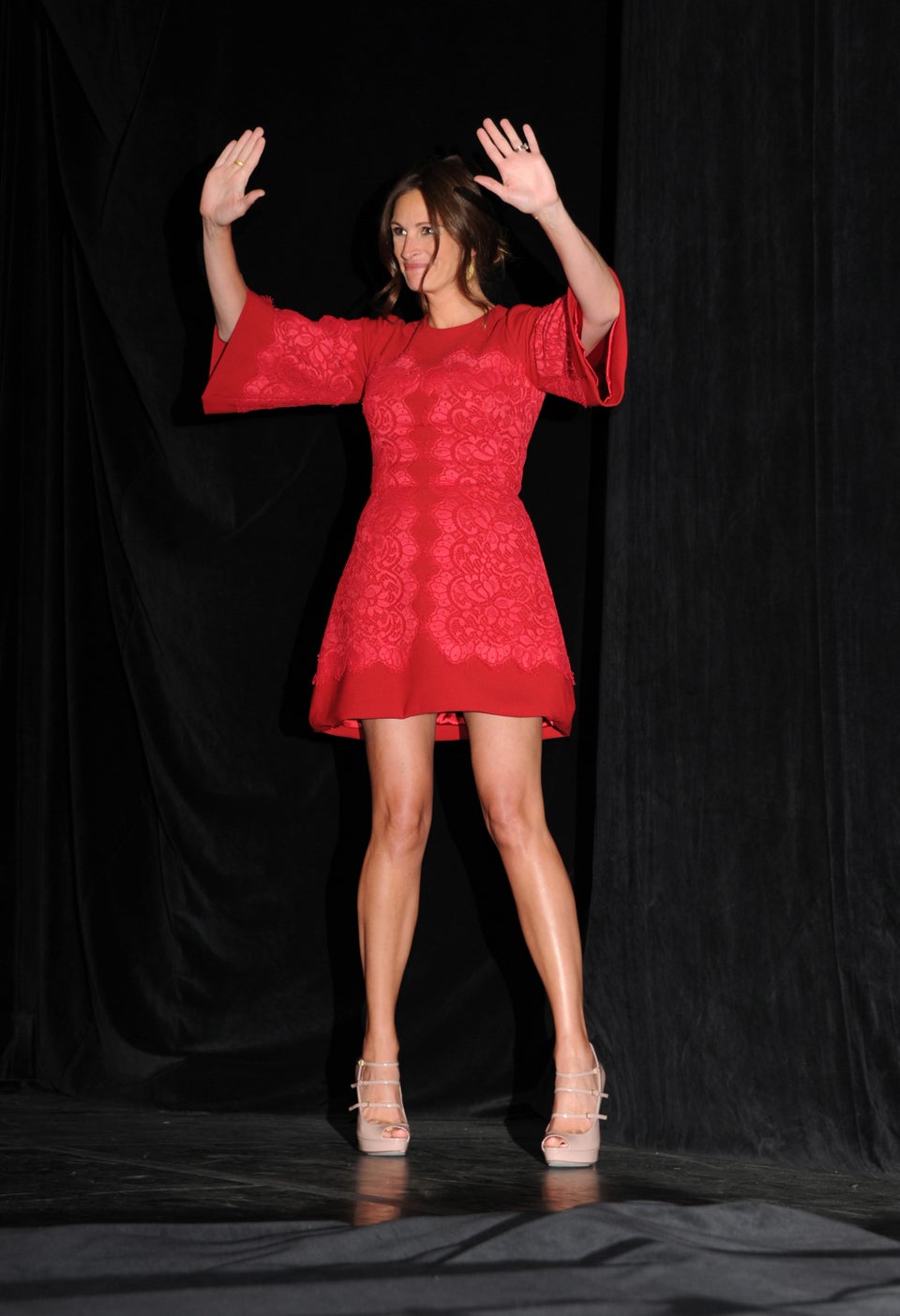 2013 Toronto International Film Festival
Popular in the Community