Julia Louis-Dreyfus received a star on the Hollywood Walk of Fame Tuesday. She was the first 'Seinfeld' actor to receive the honor.
Unfortunately, the Hollywood Chamber of Commerce misspelled her name on the star, leaving out the hyphen and the O in 'Louis.' CNN's David Daniel snapped this pic with his Blackberry Tuesday morning.
Daniel called the press rep for the Hollywood Walk of Fame, who flipped out then called him back a couple of hours later to say that Julia thought the mistake was hilarious and wanted them to leave it.
Instead they had already chiseled out 'Luis' (to be given to Julia as a souvenir) and replaced it with a temporary 'Louis-.' If you look closely you can see the section that was replaced is a little less shiny until they can make a permanent replacement, but Julia is all smiles nonetheless.
PHOTOS: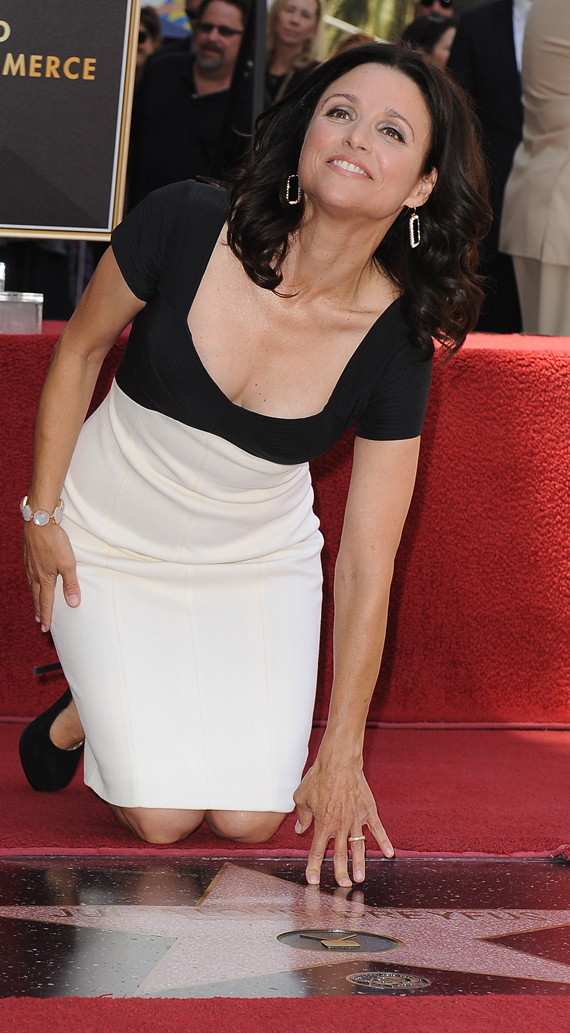 Popular in the Community