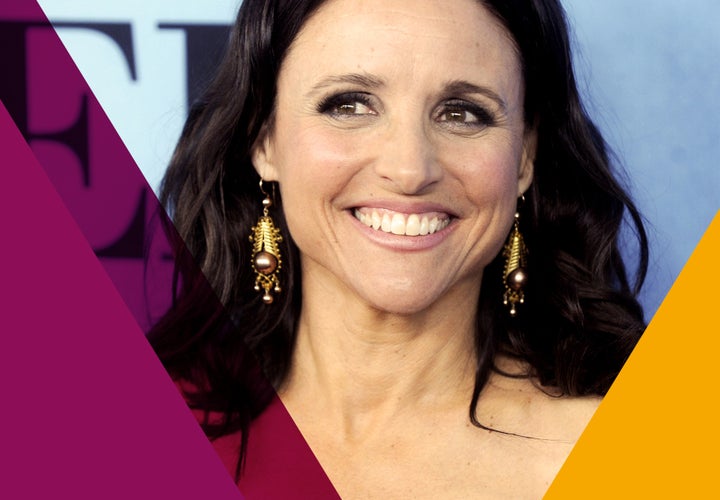 Long before she portrayed foul-mouthed president Selina Meyer in HBO's dark comedy VEEP, Julia Louis-Dreyfus won my heart as Elaine Benes in the NBC sitcom Seinfeld. My favorite episode is The Stall, in which Elaine is seated in a restroom stall and discovers there is no toilet paper available to her. Her pleas to the woman in the stall next to her to "spare a square"—and the woman's refusal to do so—is a uniquely feminine predicament. Who among us in the sisterhood hasn't had that sinking feeling when already seated on a public toilet, only to realize, there are no available supplies? First world problem, yes. But a relatable one we females in Western society can appreciate.
Louis-Dreyfus was at her relatable best recently when she made an appearance at the WorkHuman Conference, which I attended. WorkHuman focuses on infusing humanity back into the workplace. Conference organizer Globoforce invites keynote speakers from diverse backgrounds, many of whom work in atypical workplaces. (Past speakers have included Rob Lowe and Michael J. Fox.) As I listened, it became clear that Louis-Dreyfus definitely embodies a relatable dimension, one that has brought us many zany, flawed and yes, funny character portrayals over the years. And even though she doesn't work in a traditional office setting, somehow, it wasn't hard for us to imagine that she just might be a really fun co-worker.
Former CBS news correspondent Michelle Gielan conducted a free-wheeling interview with Louis-Dreyfus that ranged in scope from the challenges of working motherhood ("It's f**cking hard") to her philosophy on work ("Have fun at all costs.") As a contemporary of Louis-Dreyfus, it was inspiring to hear a consummate professional share her insights on the self-assurance that comes with the longevity of practicing one's craft. Louis-Dreyfus reported that her 2006 return to host Saturday Night Live two decades after departing as a cast member, was a heady one. "I knew how to trust my gut [about comedy] in a way I didn't when I was 21," the seven-time Emmy winner shared.
Julia Louis-Dreyfus unapologetically admits that many of the characters she plays are deeply flawed. During WorkHuman, she laughingly described VEEP's Selina Meyer as a "really terrible person." So why do we tune in to watch terrible people? In the case of Louis-Dreyfus, it's because I know that the person portraying the damaged character is actually a decent human being—and one whose comedy never crosses the line to inhumanity. When Louis-Dreyfus was named in 2016 as one of Time Magazine's 100 Most Influential People, writer and director Lena Dunham wrote in this tribute, "Julia's brand of comedy—naturalistic lunacy, sharp but never cruel—taught a whole generation of women they were allowed to change the rules and a whole bunch of men that a woman with rough edges was something to desire."
The "rough edges" keep Louis-Dreyfus' characters far away from preciousness; these imperfections also help us relate to her. Like the flawed characters she portrays, we can understand the petty impulses that overtake us at times. Case in point: in The Stall episode, Elaine eventually gets revenge when the roles are reversed and the stingy lady (who turns out to be Jerry's girlfriend) needs toilet paper in a public restroom a few days later. Elaine refuses to share and is seen at the end of the episode running out of the bathroom with an armful of toilet paper. That's how Elaine rolled. But I'm pretty sure that Julia Louis-Dreyfus would spare lots of squares. It's just the kind of human she is.
Popular in the Community