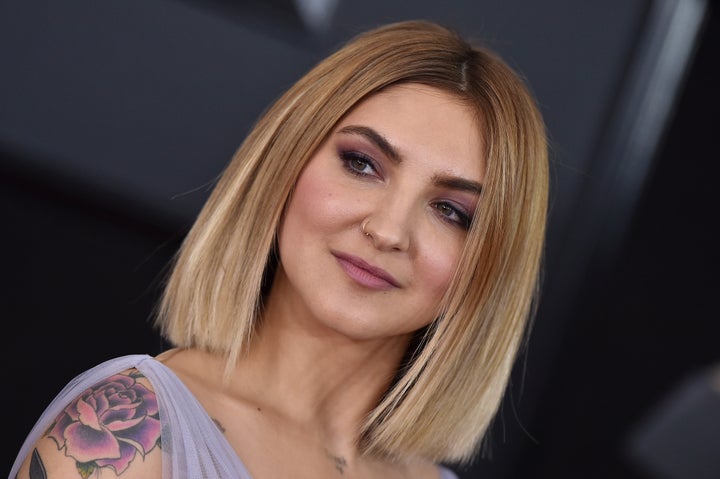 You may know Julia Michaels' single "Issues." But what you may not know is that before Michaels scored that hit, she served as the songwriter behind some of today's biggest songs by some of today's major artists, including Justin Bieber, Demi Lovato, Keith Urban and Selena Gomez. 
The 24-year-old singer-songwriter is still writing for other singers, but she also recently turned the attention on herself. On the heels of the success of "Issues," Michaels is focused on writing music that she will record herself. 
She's also been spending the summer performing (recently doing a concert on the "Today" show) and playing a Spotlight Concert in Dallas as part of her partnership with M&M's Caramel. 
Ahead of the Dallas show, we caught up about all things music, songwriting and more.
One of the themes of the M&M's campaign is to connect fans with spontaneous moments of fun. What's been the most spontaneous thing you've ever done?
I've actually climbed a bridge in Australia and sang karaoke at the top of it.
No way. What song did you sing?
We sang "Wannabe" by The Spice Girls. This was last year. I highly suggest if you go to Sydney, to climb the Sydney Harbor Bridge and do the karaoke bridge. You can literally sing karaoke at the top of a 444-foot bridge.
You're the songwriter behind so many singles and now you've come out as a voice of your own. I know songwriting kind of came to you by accident. But can you recall the first song you ever wrote?
I think the first song I ever wrote I was like 6 or 7, so probably not. It was probably something really sad and really dark.

Even at 6 or 7 years old, you were writing sad and dark songs? 


Oh, yeah, I wouldn't be surprised.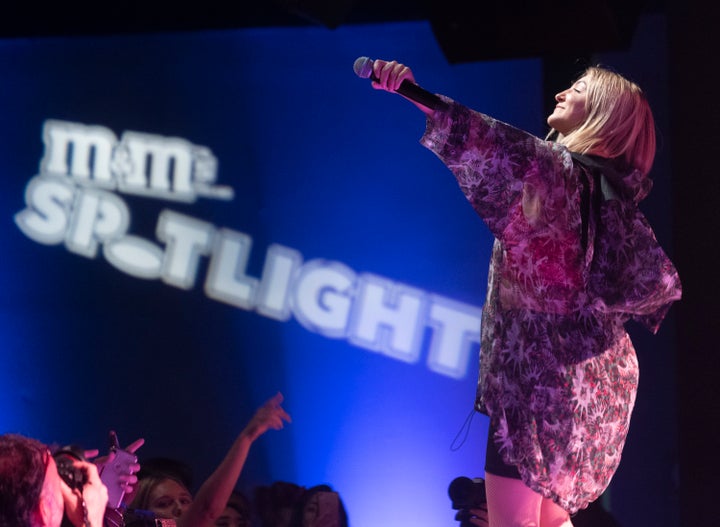 You were behind the scenes before becoming a name on your own. What was one of your biggest fears about being a forward-facing performer?
I think that scared me the most was being that vulnerable and people being able to see you versus hiding behind other people. It's also the thing that excites me the most. I wouldn't be doing this if wasn't willing to lay it out on the table for everybody.
What would you say the biggest surprise has been since coming out on your own with "Issues" and having that become a hit?

I think the biggest surprise is how much I love it. I have really bad anxiety with performing but it lessens with time. Every time I see someone singing the song and are really into it I feel so much less scared and I have so much fun. I had no idea that I would love performing and being with my fans. My fans are just the best.
What would you say is the magic sauce to a good song? How do you know when you just have it? 


I don't really know. There's no formula. Any song can be a hit. It doesn't have a certain beat, a certain lyric, a certain something. I don't know. Sometimes you can just tell when it's special.
You're working on new music for your own album due out this fall. What can you tell me about?


It's definitely in the works. I'm in this phase of just wanting to put out the songs instead of waiting for it all to be done … I don't know, I have all these amazing songs that I want to start releasing.
You've open about your challenges with anxiety and depression. Why has it been so important for you to be so forthcoming about it?
I feel like it's something not a lot of people talk about and I know that when I had anxiety I always felt like I was burdening other people with my problems. I would talk to someone and I would see someone's eyes glaze over and it would always make me feel a little insecure to tell people how I was feeling. I just want people to know that they don't have to be scared. There's someone out there that's willing to listen. Even if it's someone's close friend, or an aunt. There's always one person out there that's willing to listen to you. Don't be scared to talk about it. If you don't talk about it, it only makes it worse.
It's so true. And there's always someone you can call to listen. In our last few minutes, I thought it would be fun to go through some of your own hits and hits you've written for other artists — and for you to give me some of the cool backstory behind them. Let's start with your own song, "Issues."
I wrote "Issues" about my shitty-ass boyfriend, and that song was the best thing that ever came out of that relationship (laughs).
What about Justin Bieber's "Sorry"?
We wrote that, gosh, three years ago. It was just one of those things when all of the perspectives came together to make it.
"Hands to Myself" was a beautiful accident. I sang the chorus of that song in a voice note and then when we were figuring out what we wanted to do with Selena I played it and we hashed it out. And it became what it is.
Oh gosh, I wrote that song so long ago. I wrote that song with Lindy Robbins. That was actually one of the first songs I ever got placed as a songwriter. That's a special one for me.
That one was two years ago. I love Nick. I think he's super talented and really special. I actually think one of the original demos of that song was me and him. And then we got Tove Lo on it. It was almost him and I.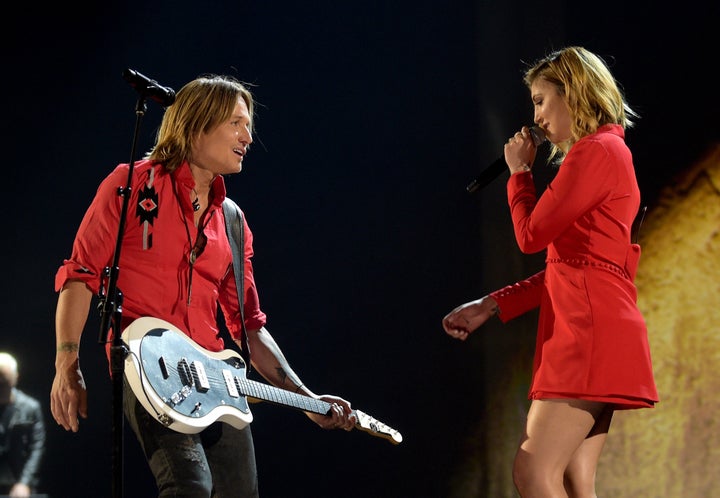 Keith already had a bulk of the idea done. And he was like, "I really love the way that you do your melodies. They're really interesting. I just want to see what you can do on this song with me." And we wrote "Coming Home" together and we performed it on the ACMs and we've basically been friends ever since.
Calling all HuffPost superfans!
Sign up for membership to become a founding member and help shape HuffPost's next chapter
BEFORE YOU GO