Actress Julia Ormond takes "Mad Men" very seriously.
Ormond joined HuffPost Live on Thursday to discuss her series "Witches of East End" and her "Mad Men" role as the mother of Don Draper's wife Megan. During the conversation, she told host Ricky Camilleri that she once had a relationship end partially because of the AMC hit.
"I did say to ['Mad Men' creator] Matt Weiner at one point that a very committed relationship that I had actually came to an end and was finally over when he watched a 'Mad Men' episode without me. I was like, 'You're toast. We're done,'" Ormond said.
Ormond also discussed the infamous scene in which her character is caught in an awkward position with adman Roger Sterling. She also had quite the quip to describe how she felt about simulating oral sex: "At drama school, I learned that you should always looks for scenes with a bit of meat in them, so that was perfect."
The scene created big buzz during "Mad Men's" fifth season, but Ormond said it wasn't exactly easy to film.
"Sex scenes can be incredibly awkward to do, and it was probably one of the more awkward sex scenes that I've ever done," she said. "Sometimes you bail as an actor in terms of, 'I know what I really should do, only I just feel silly.' [What I should have done was] ask for a banana, because having to do that in his lap and trying to feel sexy was very weird."
Catch the full HuffPost Live conversation with Julia Ormond below.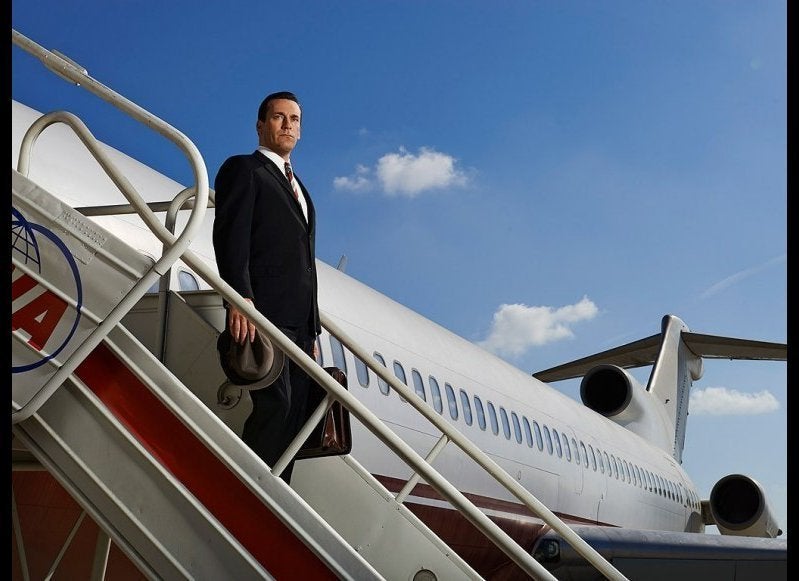 Mad Men
Popular in the Community