You don't become a '90s "it" girl without a little fame going to your head, and Julia Roberts isn't afraid to admit it. 
Speaking with Harper's Bazaar U.K. for the magazine's November issue, the Academy Award winner reflected on her early days in Hollywood, when she was more focused on her career than playing nice. 
"I was my priority, a selfish little brat running around making films," she said.
This adolescent phase didn't last long, however, after she met husband and cinematographer Daniel Moder, whom she credits with inspiring a change within her. 
"It was meeting Danny…finding my person," she said. "When I think about what makes my life my life, and makes sense and just shine inside of me, it's him. Everything has come from that for me."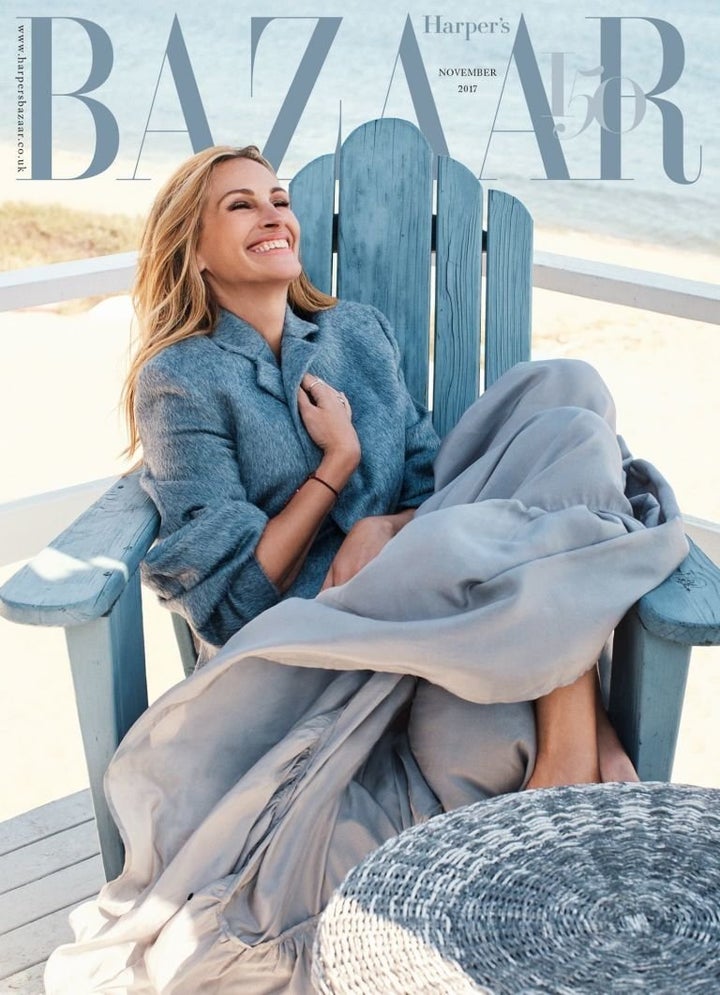 The two have been married for 15 years after meeting on the set of her film "The Mexican" in 2000, while she was still with then-boyfriend Benjamin Bratt. Two years later, Roberts and Moder wed. They now have three children together: 12-year-old twins Hazel and Finn and a 10-year-old son, Henry.
That's why she's been keen on collaborating with Moder on a series of film and TV projects that include "Secret in Their Eyes," "Fireflies in the Garden" and "The Normal Heart."
"There's comfort there, but also terror, which is a good combination," she said of working with her spouse. "Terror because the person I want to impress most is looking right at me."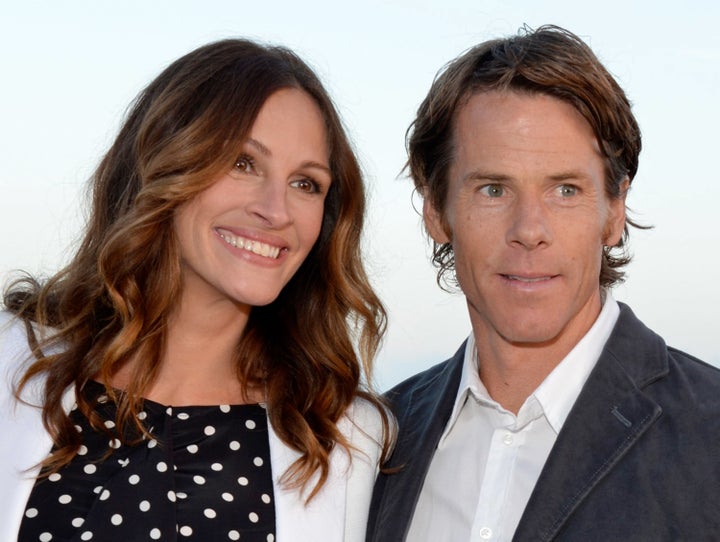 Roberts has admittedly become more choosy about the roles she takes, revealing that she hasn't worked on a film in nearly a year. Now, it takes a truly great script and talent both on- and off-screen to draw Roberts away from her family. 
"If I wasn't here today, I'd be in the carpool lane ferrying my kids to school," she said.
"Remember why you're doing what you're doing. That's your anchor. Cultivate your taste and decision making," she continued. "I didn't work for a couple of years in my twenties, because I was being offered scripts and thinking 'Is it me or is this all just crap?' I figured I could cover my rent and wait for something good. I'd been spoilt with some great jobs already, so I was like, 'Why do that part with that person, when I was just doing that part with these people!'"
Reflecting on turning 50 this year, the "Pretty Woman" star said her priorities have completely shifted. Roberts said she now feels content about what she's accomplished both personally and professionally. 
"Deep down, we all know you can't stand on the top point of a pinnacle on your tiptoes, and not at some point lose your balance, or get tired, or say, 'OK somebody else take over, I have to go to the bathroom,'" she said of her legacy. "There are great things I've accomplished and I'd be happy to accomplish more, of course, to impress my children and my husband. But you know what? I've been spoilt already."
REAL LIFE. REAL NEWS. REAL VOICES.
Help us tell more of the stories that matter from voices that too often remain unheard.
BEFORE YOU GO
PHOTO GALLERY
Julia Roberts Movies