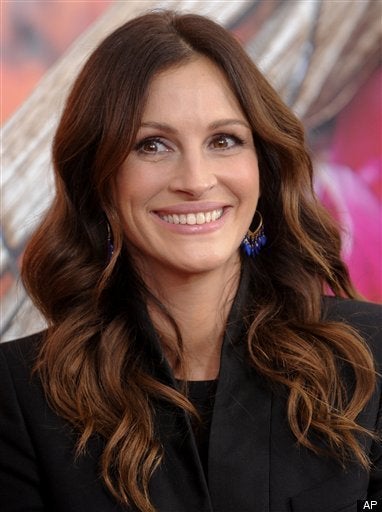 Julia Roberts has had a fairy tale career, playing the heroine and good girl, but now, she's set to turn that reputation on its head in perhaps the most famous fairy tale of all.
The Oscar winner and "Eat Pray Love" star has been officially cast as the Evil Queen in a new film adaptation of "Snow White," the film's producers, Relativity Media, confirmed on Tuesday.
The story won't be all mirror-mirror and frills and tiny dwarves, however. Relativity said that the movie "will eschew the traditional story in favor of a more modern tale full of comedy and adventure."
A truncated version of the press release from Relativity, via The Wrap, follows:
Relativity Media has closed a deal with Oscar®-winner Julia Roberts to play the Queen in its upcoming untitled Snow White feature, based on the Brothers Grimm story, directed by Tarsem Singh (Immortals, The Cell).

Pre-production has begun, and principal photography will start in April. The theatrical release date is set for June 29, 2012.

Relativity's Snow White, a retelling of one of the most beloved fables of all-time, will eschew the traditional story in favor of a more modern tale full of comedy and adventure. After her evil stepmother kills her father and destroys the kingdom, Snow White bands together with a gang of seven quarrelsome dwarfs to reclaim what is rightly hers. The script was written by Melissa Wallack (Meet Bill) and Jason Keller (Machine Gun Preacher).

The film's producers are Ryan Kavanaugh (The Fighter), Bernie Goldmann (300) and Brett Ratner (Rush Hour franchise). The executive producers are Tucker Tooley (The Fighter), Jeff Waxman (Immortals), Tommy Turtle (Immortals), Jamie Marshall (Immortals), Josh Pate (Friday Night Lights) and John Cheng (Horrible Bosses).

Relativity's CEO Ryan Kavanaugh commented, "Julia was our first and only choice to play the Queen. She is an icon, and we know that she will make this role her own in a way that no one else could."
Popular in the Community