From the early "Mystic Pizza" days to becoming a full-blown A-lister, Julia Roberts has always made a splash in Hollywood. Clearly she knows a thing or two about style.
In honor of her 47th birthday, we're looking back at some of the major moments that really made the legendary actress, well, legendary. And we couldn't take a trip down memory lane without highlighting tips from Roberts' bold choices over the years.
1. Comfort and fashion can go hand-in-hand.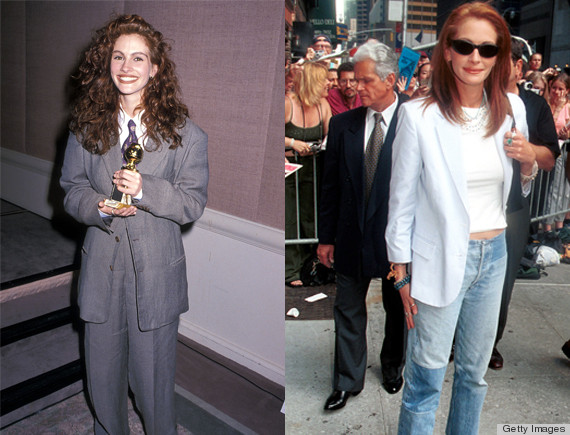 Early on in her career, Roberts made head-turning statements with menswear-inspired outfits on the red carpet. We've seen her rock casual, comfy looks that prove even a pair of jeans can be chic.
2. Don't be afraid to flaunt your natural hair...
For a time, Julia Roberts was recognized for her big, curly hair, because ahem, "Pretty Woman." Her bodacious ringlets bucked against the Hollywood norm of straight, tamed locks.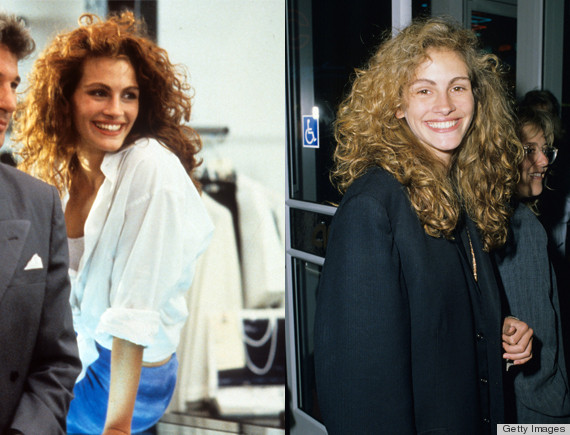 3. But experimentation is okay, too.
Roberts' natural hair color is only a guess at this point, but it doesn't really matter. She's worked the glossy spectrum -- from platinum blonde to brilliant brunette.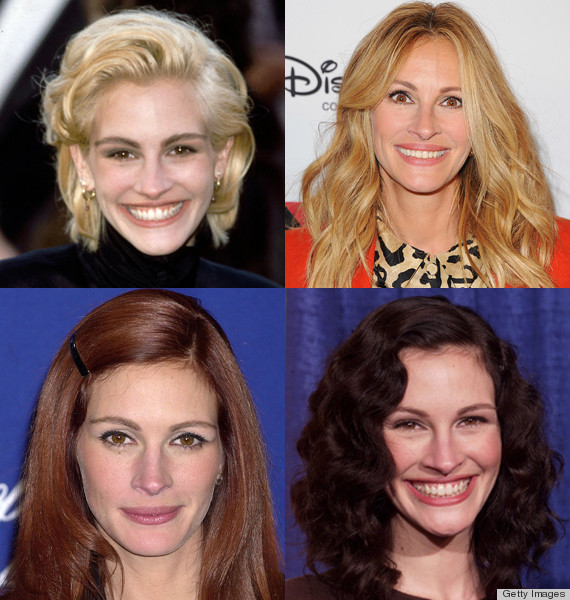 4. Vintage finds are always a good idea.
2001 was a big year for Julia Roberts. Not only did she win an Academy Award for "Erin Brockovich," but at that same Oscars show she wore a vintage Valentino gown that is truly unforgettable.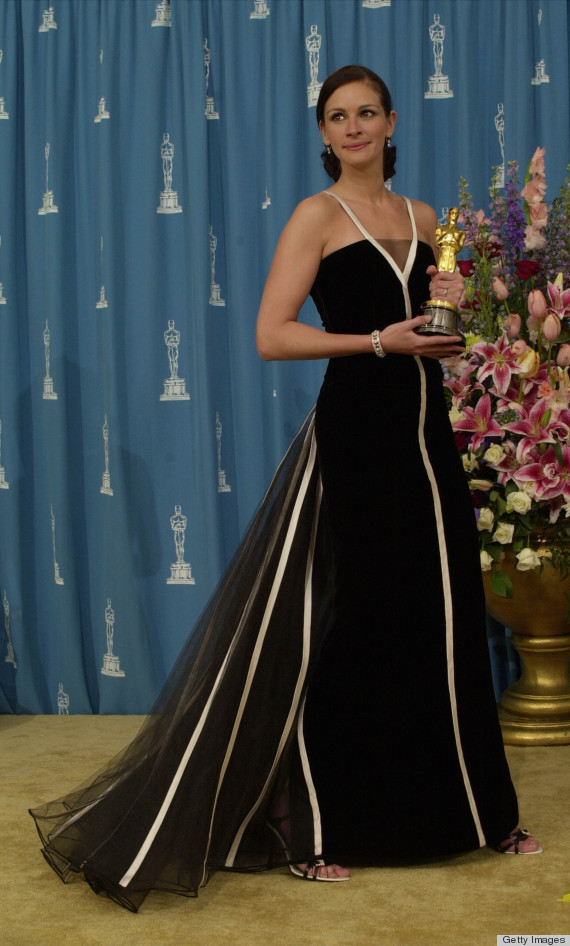 5. Always have a go-to lip color.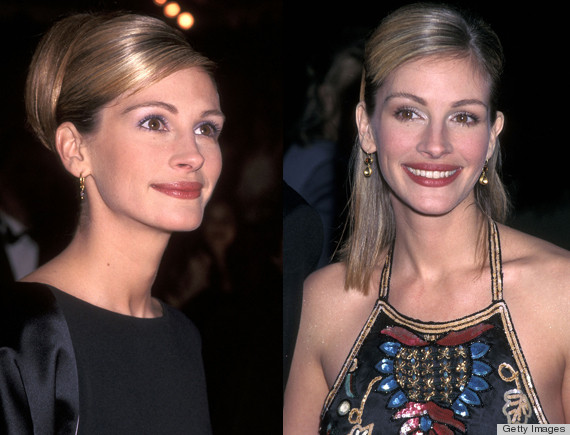 Roberts rarely goes wrong when it comes to makeup, and her lips are no exception. She knows which lipstick shades work best for her, even though that mega-watt smile keeps her radiant 24/7.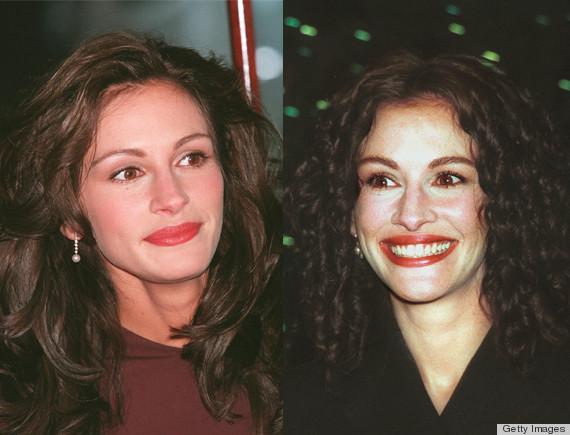 6. Stay true to bold style.
Roberts' red carpet gowns have held strong through the years... like her beaded Elie Saab dress from this year's Emmys.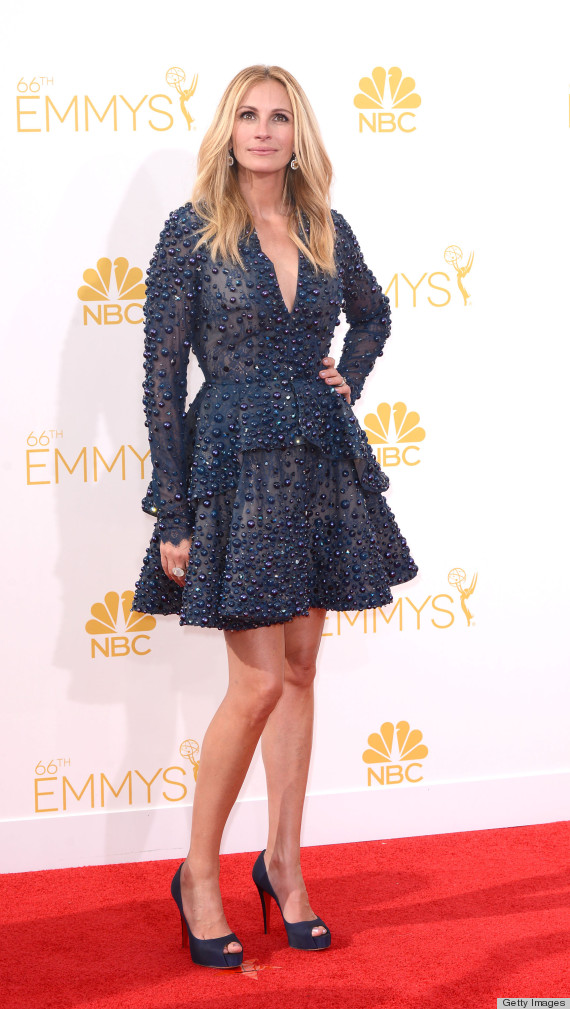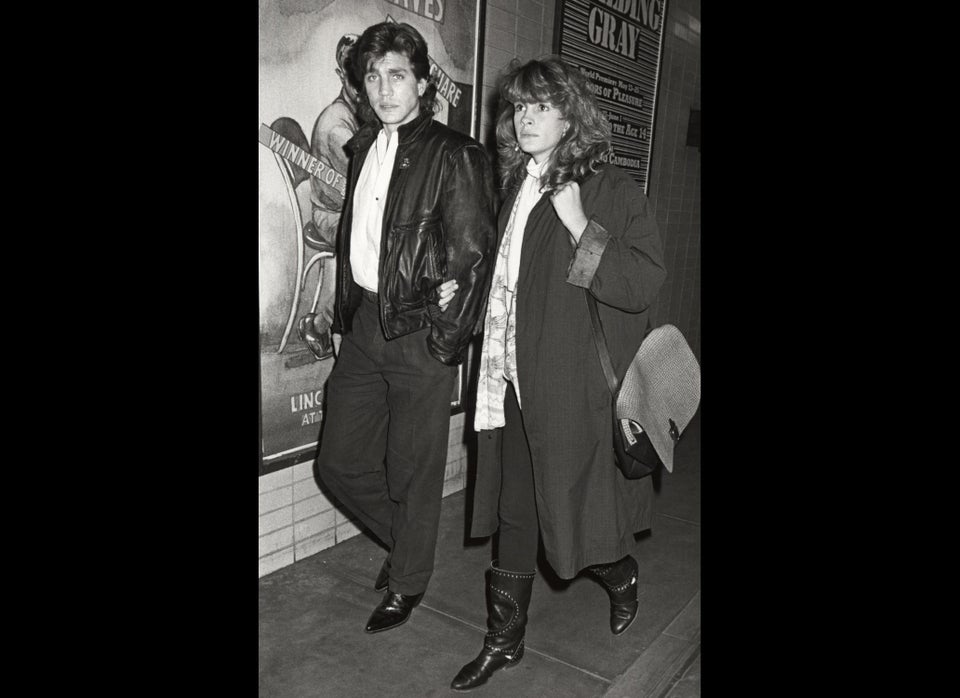 Julia Roberts' Style Evolution