The key to her success lies in the basics. She sticks to a few key pieces like boyfriend jeans and sneakers, and then adds in unexpected patterns and colors. Though she isn't afraid of a neon skirt or a floral jacket, they are always grounded by classic items, so she never looks too over the top.
Though the half-Senegalese, half-French guru has been on the scene for some time now, it wasn't until recently that she began popping up on just about every style blog. Between her eclectic footwear, beautiful afro and penchant for bright colors, Sarr-Jamois is who we are going to look to during our next fashion slump.
Memorize her name because Julia Sarr-Jamois is here to stay.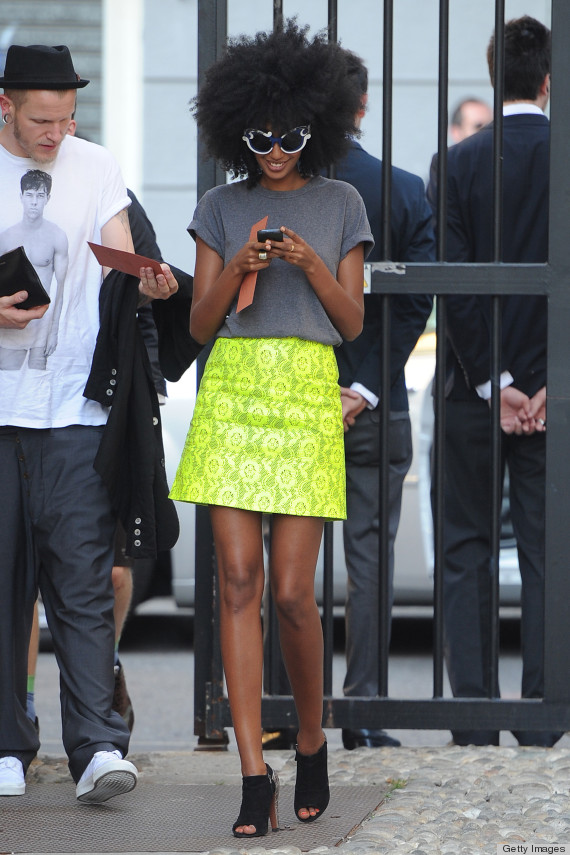 More of Julia Sarr-Jamois' style: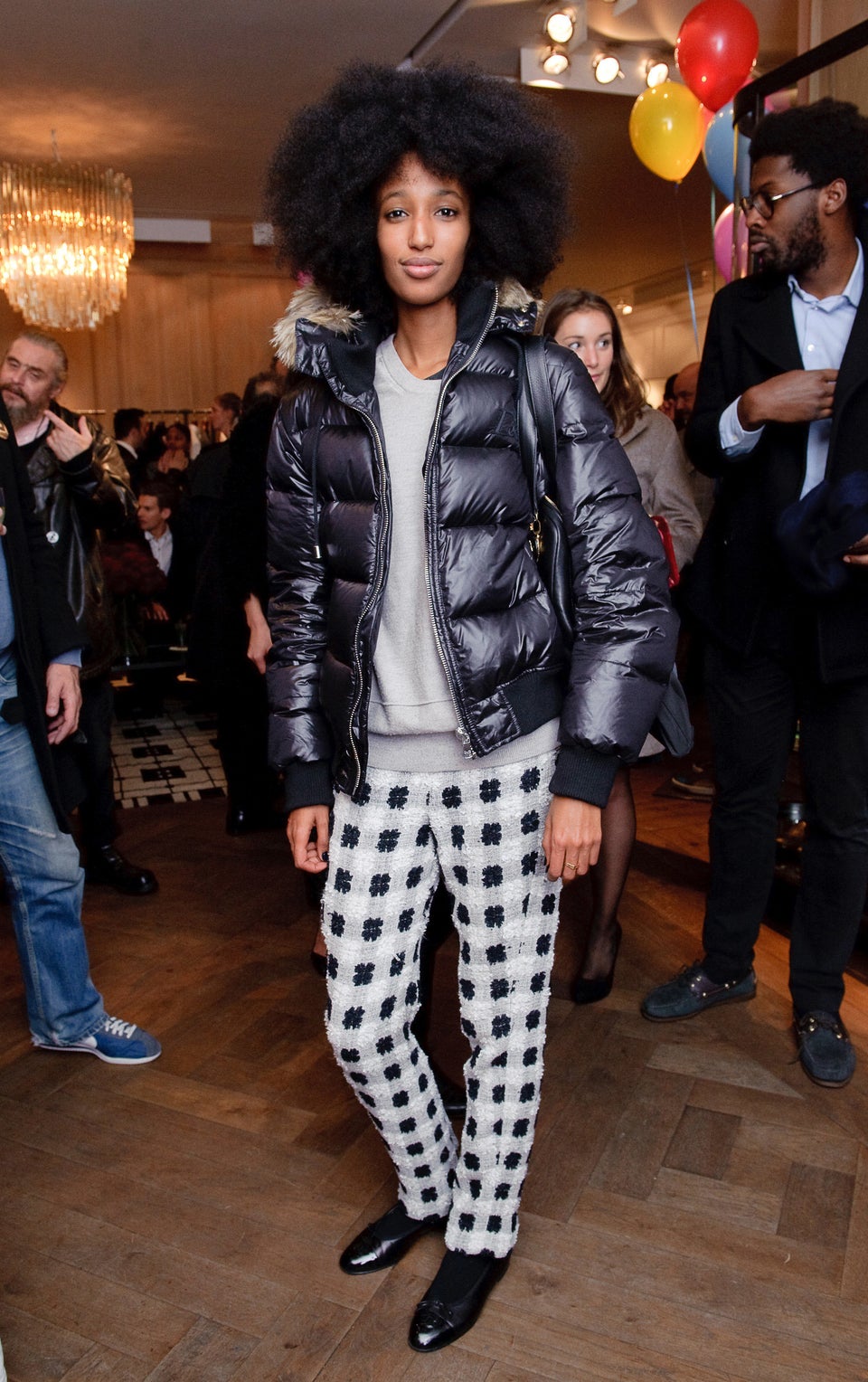 Julia Sarr-Jamois' Style