The Elite Model Contest is one of the world' most prestigious modeling competitions.
Held in Shanghai this year, the competition drew famous performers (Kylie Minogue) and girls from around the world competing for the big honor in the modeling biz.
But this year's winner, a 15-year-old from Sweden, Julia Schneider, is raising questions due to her waif-like frame.
Sweden's Julia Schneider looks more like a "model" of anorexia than anything stylish that the fashion industry should be putting on a pedestal as a standard for emulation ... Skeletons are meant jump out of closets not on to fashion runways. Why are only male models generally allowed to have an adult's body shape?

The photographer -- intentionally or not -- captures this contrast with the background of the other, slightly healthier looking, models.
Healthier? Really? We kind of think they all have that waif-like model look.
We say: ease off. Julia's 15 and still growing. Yes, she's thin, but (sadly?) the modeling industry has historically praised models who are on the reedier side. That's the larger issue that should continue to be confronted, so we don't unnecessarily vilify one teen girl for a grander problem.
Check out our gallery of Julia's crowning moment below.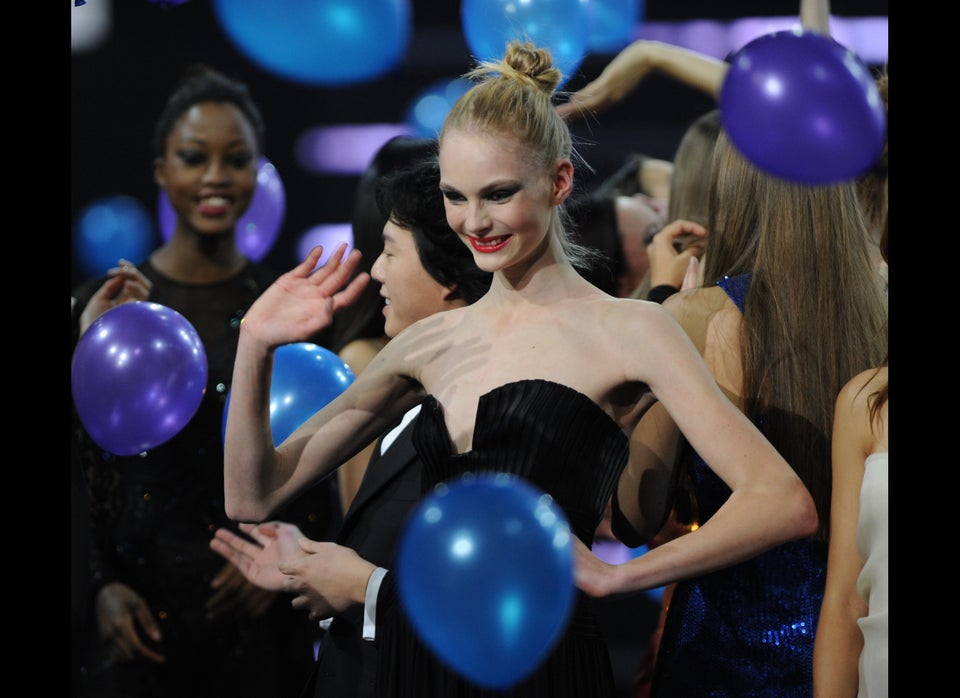 Gallery