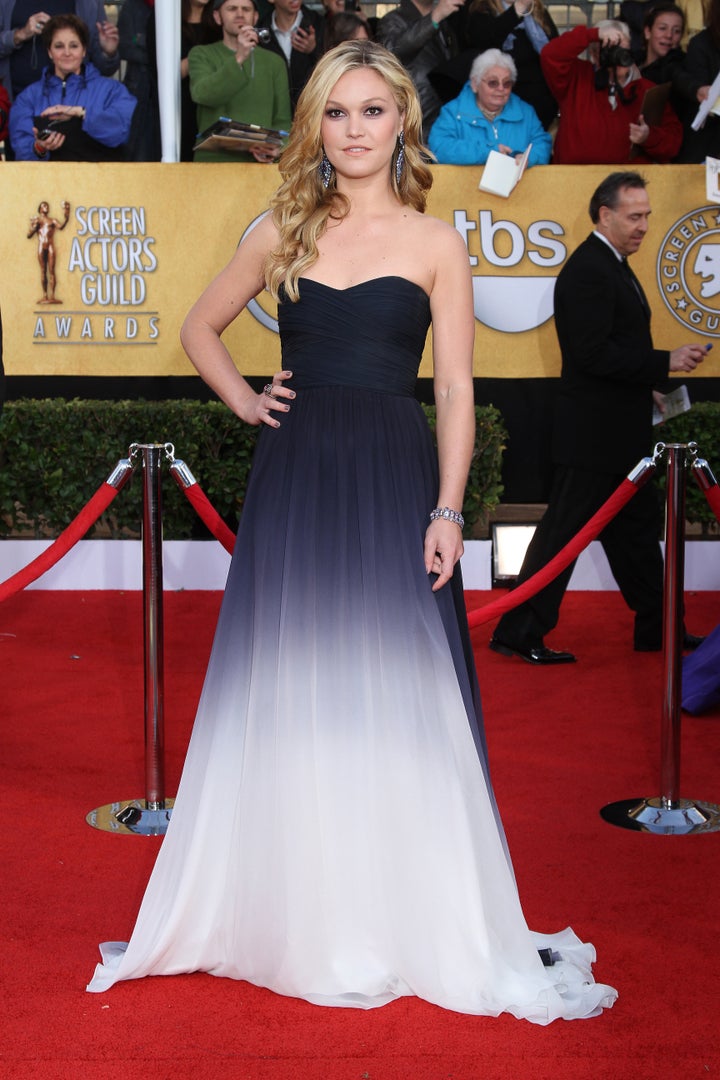 Note: for fans of "Dexter" who have not seen the most recent season, the following article contains spoilers.
Following the high of John Lithgow's Emmy-winning run as the guest star on perhaps the most acclaimed season of "Dexter" to that point, the show's producers decided to make a change. Instead of having the next season-long guest be the adversary of the show's titular blood splatter analyst serial killer, the new star would be his ally.
The part of Lumen, a torture and rape victim rescued and protected by Dexter, went to Julia Stiles, who turned in a performance that would net her an Emmy nomination for guest star in a dramatic series. On a more serious note, it also netted her cases of depression and insomnia.
"I never think of myself as an actor who takes work home with them, but I was surprised, especially toward the end of the season -- around episode 10 -- when some of the details of what Lumen had experienced became really harrowing, and I started to realize that it was affecting me outside of work," Stiles told The Hollywood Reporter. "One scene in particular, in episode 10, when the detectives have found DVDs showing what has happened to the victims -- it was really dark. It made it more difficult for me to sleep."
That, in many ways, came from the amount of research she did on trauma and rape victims, and the subsequent internalizing she did to make it real for herself.
"I read about torture victims and people who were abducted and rape victims, but that all felt very intellectual to me. I needed something that would make me connect emotionally, so the most helpful thing was details, specific memories, or smells or sounds," she told NY Magazine last November, after filming the finale. "I would elaborate on those in my imagination, almost like meditating, I would sit and imagine those horrible experiences and eventually your muscles connect to your brain and it settles in. In a certain way, characters become people and you don't want to do a disservice to them. I wanted to be as dark as I could about what the reality of that experience would be. I felt like I had to do that to do justice to anybody who had an experience even close to that."
It may have been cathartic, then, to participate in her killing scenes, which she talked about with THR.
"I was surprised at how much I enjoyed the kill scenes and the sacredness of them," she said. "As a fan of the show, I felt very privileged to be a part of them."
Popular in the Community