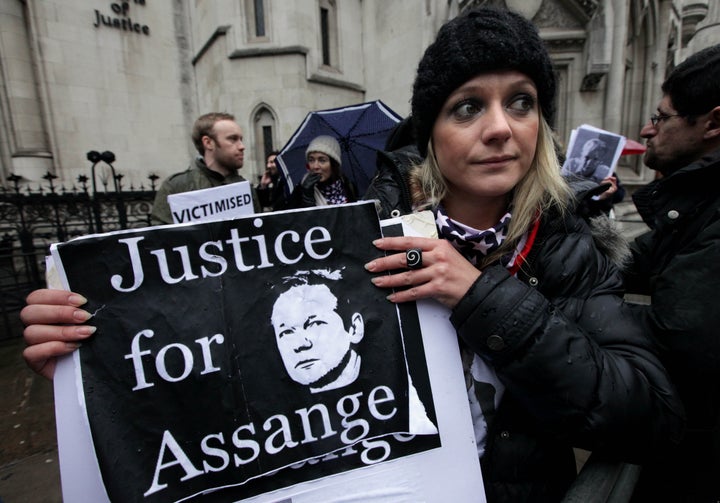 The WikiLeaks founder is back in court, facing an appeal of a British judge's decision to allow him bail. He has been in a British prison since being denied bail last week. Assange was granted bail on Tuesday, but owing to an appeal, he was forced to stay in custody. He is wanted for questioning for alleged sex crimes involving two women in Sweden. Assange has received promises of cash from many celebrities to support his bail request.
According to the Guardian, the judge in today's hearing has banned journalist from using Twitter in the courtroom.
You can follow live updates below.