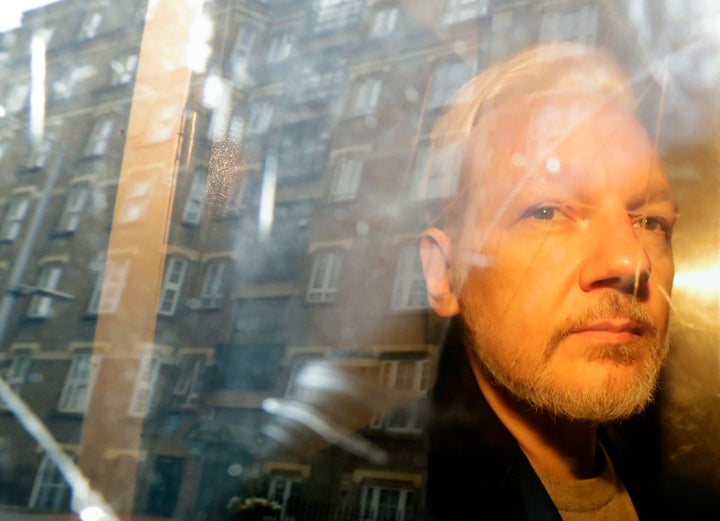 A federal grand jury in northern Virginia on Thursday returned a superseding indictment charging WikiLeaks founder Julian Assange with 18 counts related to his work with former U.S. Army soldier Chelsea Manning. The indictment included 17 counts of espionage, raising major questions about the First Amendment and journalism in the 21st century.
Assange was arrested last month at the Ecuadorian embassy in London, where he had spent several years using the embassy's diplomatic protections to avoid arrest. Assange originally faced a sole hacking charge, but the grand jury's indictment adds 17 new counts related to him working with Manning to publish an array of classified information in 2010.
Of particular concern to journalism advocates is the fact that Assange faces charges not only for working with Manning to obtain classified information but also for publishing it.
"Some say that Assange is a journalist and that he should be immune from prosecution for these actions. The department takes seriously the role of journalists in our democracy," John Demers, the head of the Justice Department's National Security Division, told reporters Thursday. "But Julian Assange is no journalist. This is made plain by the totality of his conduct as alleged in the indictment."
The Justice Department maintains that Assange was complicit with and conspired with Manning in WikiLeaks' publication of classified documents. It zeroed in on the release of documents that revealed the names of human sources who were cooperating with the U.S. government, which the government said put their lives in danger.
In 2010, Assange published a trove of classified military documents and diplomatic cables that he received from Manning, including a video of a U.S. Apache helicopter opening fire on a group of suspected insurgents in Baghdad. Two Reuters journalists were among the dead.
Popular in the Community