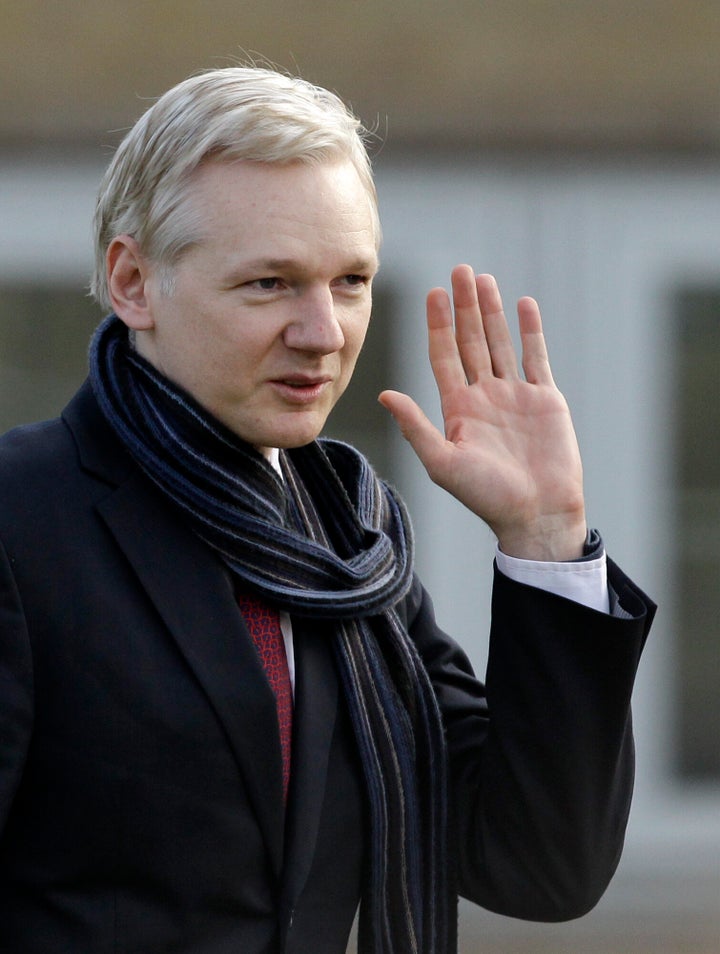 WikiLeaks founder Julian Assange complained about a Jewish smear campaign against WikiLeaks emanating from journalists in Britain, reports the editor of a British magazine on Tuesday.
In a call related by Ian Hislop, editor of the satiric magazine Private Eye (similar to the U.S.' Spy magazine), Assange reportedly bemoaned that the magazine had previously published a piece critical of WikiLeaks beacuse it had been taken in by "a conspiracy led by the Guardian which included journalist David Leigh, editor Alan Rusbridger and John Kampfner from Index on Censorship--all of whom 'are Jewish,'" the Guardian is reporting.
Hislop says that after he questioned Assange, the internet activist backed off on his claims. Hislop writes:
I pointed out that Rusbridger is not actually Jewish, but Assange insisted that he was "sort of Jewish" because he was related to David Leigh (they are brothers-in-law). When I doubted whether his Jewish conspiracy would stand up against the facts, Assange suddenly conceded the point. "Forget the Jewish thing."
The article that Assange called to complain about accused a WikiLeaks associate, Israel Shamir, of being a Holocaust denier, according to the New York Times.
In a statement released via Twitter on Tuesday, Assange denied the claims, saying, "Hislop has distorted, invented or misremembered almost every significant claim and phrase. In particular, 'Jewish conspiracy' is completely false, in spirit and in word. It is serious and upsetting."
There are alleged scans of the article here, but it is not currently available online.
A British court recently ruled that Assange can be extradited to Sweden, where is he is wanted for questioning over two rape accusations. Assange has argued that the move leaves him open to extradition by the U.S., where he could face "Guantanamo Bay" or the "death penalty."
Popular in the Community