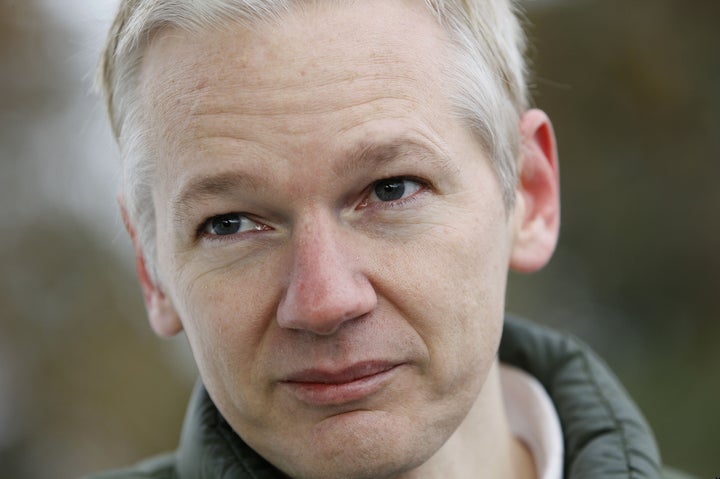 Katie Couric interviewed WikiLeaks founder Julian Assange on Friday, asking him about WikiLeaks' publishing policies and his legal battles.
Assange has appeared on a number of news outlets since being freed from a British prison on Thursday. He has used the media blitz to push back on allegations that he colluded with the source of the WikiLeaks diplomatic cables.
He has repeatedly stated that he did not have contact with Bradley Manning, the Army intelligence analyst allegedly responsible for leaking U.S. diplomatic cables to WikiLeaks. "We had never heard the name of Bradley Manning before" reading it in a magazine article, Assange claimed. The U.S. is rumored to be putting together a conspiracy case against Assange. The online activist has said that he believes the U.S. government is "ready" to indict him.
Couric questioned Assange on the publishing policies of WikiLeaks, referring to documents that named sites around the world potentially vulnerable to a terrorist attack. When asked if there was information that WikiLeaks would not publish, Assange said:
We are an organization that attempts to promote human rights by revealing abuses that are concealed. So, of course we never want to be in a position where through our releases we are actually causing harm to indivduals, or at least more harm than the good we are causing.
Assange also took a swipe at those attempting to prosecute him. Although he did not refer to the Swedish rape allegations against him, which he has previously described as a "smear campaign," he did say that he was confident he would prevail in any legal battle.
"No doubt some prosecutors are seeking to gain a fair bit of fame and reputation by taking us on," Assange said, as images of Attorney General Eric Holder were shown. "But they're going to lose."
"We don't arbitrarily decide what to publish or what not to publish."
REAL LIFE. REAL NEWS. REAL VOICES.
Help us tell more of the stories that matter from voices that too often remain unheard.