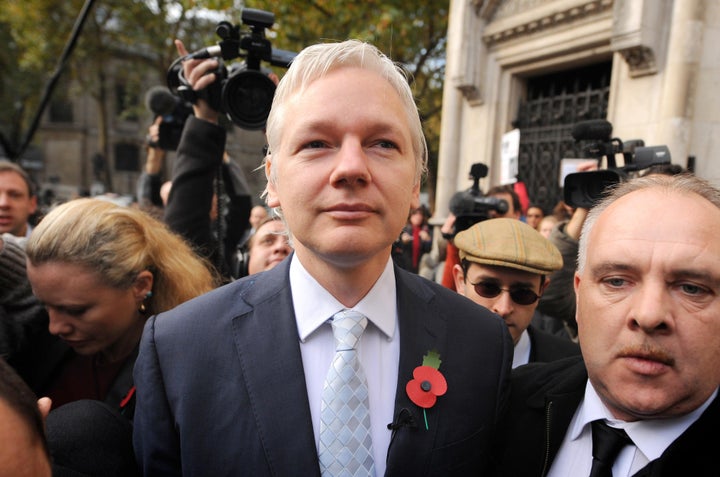 Wikileaks founder Julian Assange has blasted the press in a new documentary called "True Stories: Wikileaks." The film is set to premiere on Britain's channel More4 on Tuesday.
The Independent reported that Assange called British journalism a "credit-stealing, credit-whoring, backstabbing industry," during an interview in the film.
Assange threatened to sue the Guardian after a slew of volatile negotiations, in which Assange demanded the paper cease publishing the contents of leaked U.S. State Department cables that his website, Wikileaks, had obtained.
Assange has remained at odds with the Guardian since the nasty negotiations. In December 2010, he blamed the paper for "selectively" publishing intimate details from a police report that alleged he had sexually assaulted two women in Stockholm in August 2010.
Assange was accused of rape, coercion and molestation. While he has not been charged with any crime, Swedish prosecutors have demanded he return to the country to face questions.
The Independent also reported that Assange speaks of his animosity towards the New York Times in the documentary. Assange's fallout with the New York Times was seemingly about the paper's decision to inform the White House that it planned to publish the contents of leaked U.S. State Department cables. Assange said of the Times, "Once a media group is powerful for long enough...It stops seeing itself as a group that holds powerful groups to account and starts seeing itself as part of the social network of the elite."
Wikileaks plans to relaunch its website this week with a new online submission feature. The new content management system would allow whistleblowers to securely submit secrets to the site. A message was tweeted from the Wikileaks twitter account on Saturday, announcing that the relaunch was delayed.
Channel 4 said that the documentary aimed to present "the definitive account of the 'wiki-saga', featuring the first major television interview with Wikileaks founder Julian Assange." The documentary explores the details of Assange's founding of Wikileaks, his fallouts over the leaked U.S. State Department cables, and the sexual assault accusations that are still swirling around him.
Popular in the Community