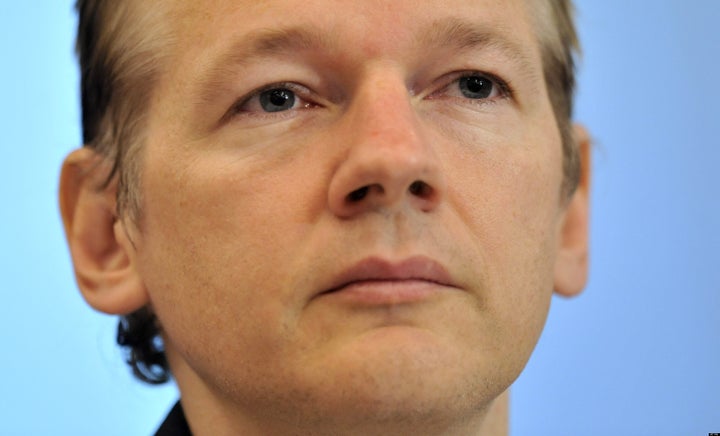 As he remains in a London jail awaiting his bail hearing, WikiLeaks founder Julian Assange has denounced Visa, MasterCard and PayPal as "instruments of U.S. foreign policy" following last week's series of crippling web attacks on their sites, the Guardian is reporting.
Assange, who is fighting extradition to Sweden where he faces rape charges made by two women, made the statements via his mother, Christine, who flew from Australia to visit her son in London's Wandsworth Prison. According to the New York Times, Ms. Assange asked her son a single question on behalf of Australia's 7 News: "Has it all been worth it?"
Assange's statement, read by his mother on the air, was as follows:
My convictions are unfaltering. I remain true to the ideals I have expressed. This circumstance shall not shake them. If anything this process has increased my determination that they are true and correct.

We now know that Visa, MasterCard, PayPal and others are instruments of U.S. foreign policy. It's not something we knew before. I am calling for the world to protect my work and my people from these illegal and immoral attacks.
According to his mother, Assange went on to pledge thanks to his legions of international supporters. "I told him how people from all over the world, in all sorts of countries, were standing up with placards and screaming out for his freedom and justice, and he was very heartened by that," she is quoted by the BBC as saying. "As a mother, I'm asking the world to stand up for my brave son."
Here is the interview with Assange's mother:
Related
Popular in the Community