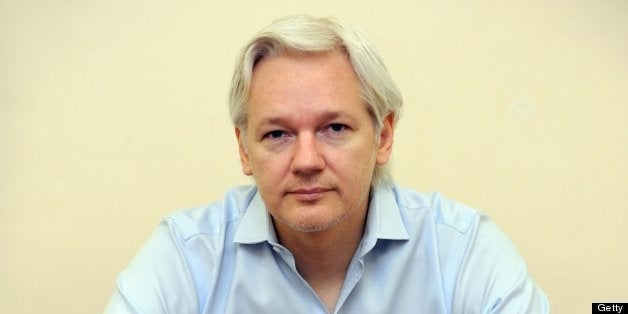 Julian Assange and WikiLeaks "are being investigated by several government agencies," the New York Times wrote on Monday.
The organization, and its leader, have been thrust back into the spotlight after it was revealed that it is assisting NSA leaker Edward Snowden in his evasion of American authorities. A WikiLeaks lawyer, Sarah Harrison, has been traveling with Snowden, who has managed to travel to Russia, fool a planeload of journalists into going to Cuba, and enrage the U.S.—all without even being seen. On Monday, Assange told reporters he knew where Snowden was, though he did not share any further details.
All of this has served to put Assange fully back on the news agenda. Yet, as the Times' David Carr and Ravi Somaya reported, even though he may have left the front pages, "the United States government had not forgotten about him." WikiLeaks, of course, famously released trove after trove of sensitive American military and diplomatic documents, often with the assistance of news outlets like the Times and the Guardian. Yet while those newspapers are not publicly known to be under investigation, the Times wrote that the US has been investigating WikiLeaks since October 2010.
The Justice Department confirmed to the Times that there was an ongoing "investigation into matters involving WikiLeaks."
On the face of it, WikiLeaks and Assange would not be able to be prosecuted simply for disseminating secret material they had received. If that were the case, every newspaper in America could be put on trial.
But Assange has emerged as a key figure in the government's case against Bradley Manning, who has admitted to passing documents to WikiLeaks. His lawyer, Michael Ratner, told HuffPost that Manning's prosecutors "seem to be at least planting in the public's mind that there's some agreement, conspiracy or aiding and abetting between WikiLeaks and Bradley Manning."
REAL LIFE. REAL NEWS. REAL VOICES.
Help us tell more of the stories that matter from voices that too often remain unheard.
BEFORE YOU GO
PHOTO GALLERY
Julian Assange