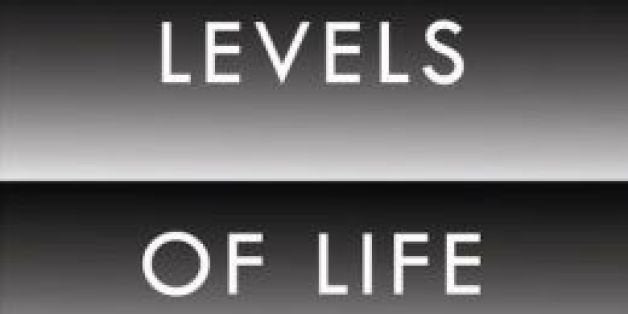 What is it about?
Barnes's book about the grief he experienced after his wife, Pat Kavanagh, died suddenly of a brain tumor, is divided into three sections: "The Sin of Height," "On the Level," and "The Loss of Depth." Though each focuses on seemingly separate subjects--ballooning and photography in the 1800s, a fictionalized romance between historical figures, and Barnes's reflection on his personal loss--they come together almost chorally. The whimsical fabulations of the book's first half elevate the reader with feelings of love and discovery, so that the descriptions of mourning in the second feel immediate and real.
Why are we talking about it?
Barnes approaches memoir, a genre that too often errs on the side of sentimental, with complete grace. As with "The Sense of an Ending," he requires very few pages, and only a few moving details (such as his description of rubbing oil on his late wife's grave marker the same way he used to rub oil on her dry back) to evoke a harrowing, universal mood. We believe this is the most inventive and honest portrayal of grief we've read - including Joan Didion's heartbreaking, "The Year of Magical Thinking."
Who wrote it?
Julian Barnes is an English writer who has been shortlisted for The Man Booker Prize four times, winning in 2011 for his novel, "The Sense of an Ending." He is considered a postmodernist writer, and is known for welding together disparate genres. He's worked as a literary editor, television critic, and a lexicographer for the Oxford English Dictionary.
Who will read it?
Anyone who enjoys memoirs or bent genres, those who prefer Joan Didion's more recent books, and of course, fans of Julian Barnes.
What do the reviewers say?
The New York Times: "Memoir is often accused of being the most indulgent literary genre, and the first two essays, intellectually and imaginatively rigorous, provide a kind of apology for the third. But despite all expectations, those two are the ones that occasionally wax sentimental... The book's last section is one of the least indulgent accounts of mourning I have ever read. I almost wish "Levels of Life" consisted only of its 56 shattering pages."
The Times Literary Supplement: "Barnes quotes E. M. Forster: 'One death may explain itself, but it throws no light upon another' – yet Levels of Life suggests that a single death, if examined from a singular perspective, may throw a good deal of light on the universal experiences of loss, grief, mourning, and what Barnes calls 'the question of loneliness'."
The Guardian: "If it has taken him several years to express his grief in writing... that's not because he was lost for words (he wrote hundreds of thousands of them in a diary) but because he needed to find the right form. His wife didn't enjoy public attention: a confessional memoir wouldn't have suited. The category-defying book he has written looks disjointed at first, until its different themes gradually converge."
Opening lines:
"You put two things together that have not been put together before. And the world is changed. People may not notice at the time, but that doesn't matter. The world has been changed nonetheless."
Notable passage:
"We live on the flat, on the level, and yet--and so--we aspire. Groundlings, we can sometimes reach as far as the gods. Some soar with art, others with religion; most with love. But when we soar, we can also crash. There are few soft landings. We may find ourselves bouncing across the ground with leg-fracturing force, dragged towards some foreign railway line. Every love story is a potential grief story. If not at first, then later. If not for one, then for the other. Sometimes, for both.
So why do we constantly aspire to love? Because love is the meeting point of truth and magic. Truth, as in photography; magic, as in ballooning."
Related
Popular in the Community