"I believe that, at the end of the day, that the president's percentage of the Latino vote is going to be closer to Clinton's 1996 percentage, which was 73 percent, and I say that for a couple of reasons, most importantly because of policy." Castro told Bloomberg News Thursday.
He continued, explaining Latinos are much more likely to prefer Obama's immigration reform, financial aid investments for college and affordable health care to Romney's right-wing extremist views on the issues that are most important to the Hispanic community.
"Mitt Romney is the most conservative candidate that the Latino community has seen," Castro told Bloomberg.
"The challenge that Mitt Romney has is not the personalities," he said, noting the "big deal" the media has made over the prominent stage presence of Latino politicians during both conventions. "It's the policies."
As for his own political inspirations, it seems Castro will stay in Texas -- for now, anyway. When asked about the recent Twitter hashtag that references Castro's potential run for president in the next election (#JulianCastro2016), he stuck by his hometown, dousing any hopes for a relocation to Washington.
"I'm flattered, but that's never going to happen. I'm the mayor of a city," Castro explained to Fox News Latino. "I want to be in San Antonio to make it an even greater city for the next few years, if the voters will have me."
Check out his full interview with Fox News Latino in the video above.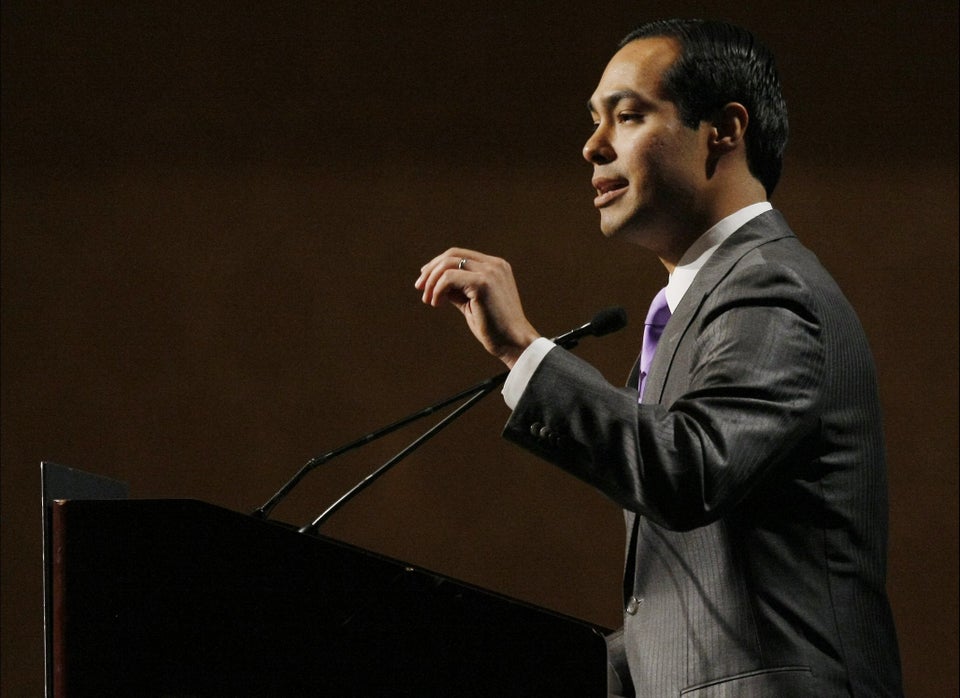 Leading Latino Politicians