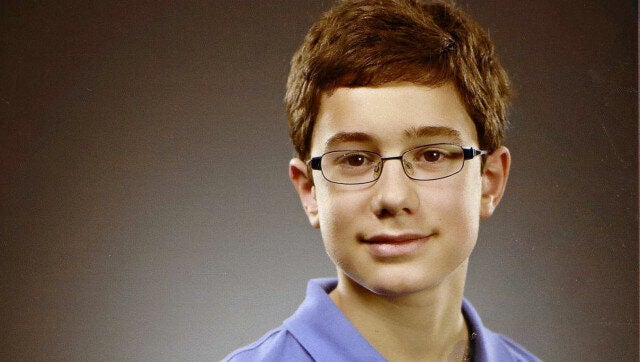 A 12-year-old whiz kid with a penchant for the popular role-playing game Dungeons & Dragons helped his dad design an experiment that may help researchers better understand autism.
The problem with testing these theories, of course, is that human faces have eyes in their centers, making any comparison impossible. But Julian had a simple solution for his father, who works at the University of British Columbia in Vancouver: instead of human faces, use the monsters from Dungeons & Dragons, which features all sorts of creatures -- some with two eyes, others with one or five.
According to the paper's abstract, university students who volunteered for the study were presented either with images of people, non-human creatures with eyes in the middle of their faces ("humanoids") or creatures with eyes positioned elsewhere ("monsters"). Special cameras tracked the students' eye movements.
There was a profound and significant bias towards looking early and often at the eyes of humans and humanoids and also, critically, at the eyes of monsters. These findings demonstrate that the eyes, and not the middle of the head, are being targeted by the oculomotor system.
"I was truly shocked that people target the eyes about as quickly and as much as human eyes despite the fact that human eyes have the benefit of being located in a reliable position — that is, middle of the head in the front of the face," Kingston said, according to LiveScience.
The finding has interesting implications.
"I think that we should test people with autism, or students who vary on the autism quotient scale," Kingstone said. "As silly as it sounds, using monster stimuli might help to screen for autism. When it comes to human faces, people who are autistic often look typical on lab experiments because they may have been taught to look at the center of the head to target the eyes."
Whether a monster's eyes are "regular-sized, or the size of manhole covers, their sudden opening incites a startling transformation, because my brain suddenly bestows the quality of purpose to what it thought was inert," Cordell said, according to LiveScience.
It should be noted that though young, Julian is not the youngest author to be published in "Biology Letters." In 2010, a class of primary students eight to 10 years of age authored a paper on bumblebee foraging behavior, according to a separate report by Discover Magazine.
Calling all HuffPost superfans!
Sign up for membership to become a founding member and help shape HuffPost's next chapter
BEFORE YOU GO
PHOTO GALLERY
The Most Bizarre Scientific Experiments