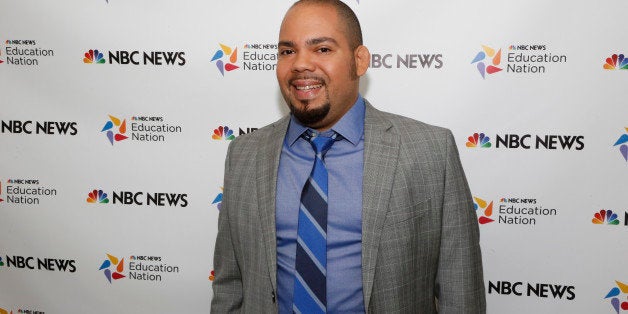 VOXXI is dedicated to recognizing those working in the field of education for making a difference and setting the example for our future generation.
Inequality continues to be the plight facing Latino and minority students in America. However, from coast to coast there are dedicated individuals – from K-12 educators to higher education leaders – attempting to make a difference for future generations.
One such example is University of Texas-Austin Educational Policy and Planning Associate Professor Julian Vasquez-Heilig, a vocal supporter of public schools who promotes early childhood education and quality teachers to low-performing schools with a high poverty rate and a large English language learner population.
Inequality continues to be the plight facing Latino and minority students in America.
Vasquez-Heilig also is behind the incredibly popular and influential blog "Cloaking Inequity," which is consistently ranked as one of the top 50 education blogs in the world by Teach100.
"It's read by folks in 170 countries and hundreds of thousands of people," Vasquez-Heilig told VOXXI. "It's an education blog specifically for Latino and African-Americans regarding their experience in U.S. schools."
Something else that makes "Cloaking Inequity" innovative is the fact Vasquez-Heilig, a tenured associate professor who oversees master's and educational planning programs, uses it as part of his curriculum instructing future superintendents, principals and higher education leaders in Texas.
"We will conduct analysis on Latino college readiness and what it looks like across the state," Vasquez-Heilig said. "In my critical policy analysis class, we'll actually use data to understand how Latinos are experiencing the education system in Texas. A lot of times those conversations will go up on my blog."
"Last week in the class we were looking at Twitter and different hashtags, trying to understand how Latino issues and data were used in the conversations on Twitter. You never know what'll be on a twitter feed. We look at Twitter to understand what is the public discourse around these issues and do they use research as a part of those conversations."
Growing up in a lower-middle class family in Lansing, Mich., Vasquez-Heilig continues to be inspired by his background. He proudly states his parents put more than 800,000 miles on the family's Oldsmobile in order to pay for his Christian school education.
As an educator himself, Vasquez-Heilig recognizes his past paved the way for his education path that included graduating from the University of Michigan and completing graduate school at Stanford University.
"I was very fortunate in that regard," Vasquez-Heilig. "I had an excellent education. That's what has inspired me to work hard to ensure every other kid has never had a bad teacher and has a very diverse education. What I strive for in the work that I do is making sure all kids have that type of opportunity in their schools."
Considering his position provides a unique perspective regarding public schools in America, Vasquez-Heilig said overall the system isn't failing. Its problem stems from inequality mostly found at schools located in impoverished areas.
"Those [wealthy] schools on the other side of the tracks is where you will see examples of high-quality teachers, curriculum focused on creative thinking and beautiful buildings," Vasquez-Heilig said. "That statement basically holds true for every community."
"The reason is, we know how to do education and education reform for wealthy students, but we've been very determined to do education cheap for Latino students. The United States has on purpose ignored Latino students and had not made an investment in their education."
Vasquez-Heilig stresses spending money on wealthy schools isn't the problem as much as failed attempts to jumpstart under-privileged education.
"All of the school reforms you see, whether they be charters or vouchers, these are all attempts to do education on the cheap for the Latino student," Vasquez-Heilig said. "They work in limited cases and examples but we haven't been table to turn around our educational system by going the cheap route for Latino students."
He quickly added, "So all we have to do is look to wealthy and private schools to see what works and what investments we have to make."
Before You Go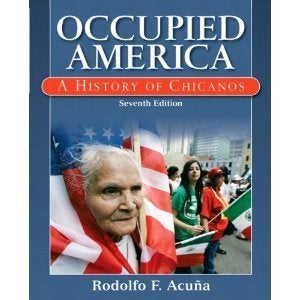 Latino Books Once Banned In Arizona
Popular in the Community