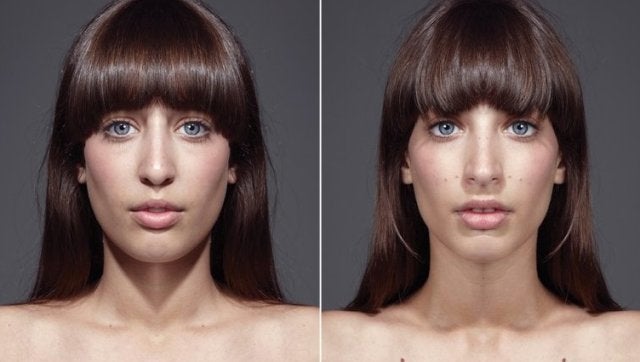 From flowers to architecture, it is oft been said that there is pleasing beauty in symmetrical design.
Research has also shown that when it comes to human faces, symmetrical ones -- like that of Florence Colgate, dubbed "Britain's Most Beautiful Face" -- tend to be considered "more beautiful."
Fascinated with this idea, photographer and researcher Julian Wolkenstein has spearheaded two related artistic projects in recent years that have sought to explore the ideas of symmetry and beauty and to challenge our perceptions of each.
He asked that they display no emotion and photographed them straight on. From each model came two photographs -- one which used the right side of the face as a template from which to mirror the other side, and vice versa. He found that the two images produced were drastically different from each other and from the model's true expression.
SCROLL DOWN FOR GALLERY

Wolkenstein's stunning portrait collection " garnered plenty of press attention and many fans of his work were soon asking the photographer if he'd be willing to take symmetrical images of their faces.
"That would just have been impractical," Wolkenstein told The Huffington Post in an email, adding that it was this public interest that inspired him to create Echoism.org in 2011.
"It seemed like a natural way to progress the work and create a new work. It also adds layers to the original portraits that I did," he said.
Echoism.org is a website and free iPhone app that allows anyone to split and mirror images of themselves or others, and then upload those images for public viewing.
So far, Wolkenstein says, more than 50,000 portraits have been uploaded.
"'Echoism' plays with the notion of your own identity," Wolkenstein writes in the project's description. "What do you look like? What are the things that make you look like you -- your identifying features? If you are made symmetrical, do you consider yourself more beautiful, less so, or is it just weird? Or is it you at all?"
Would you recognize your own face if it was rendered perfectly symmetrical?
Click through this gallery of photographs from Julian Wolkenstein's 'Symmetrical Portraits' series and tell us what you think in the comments below.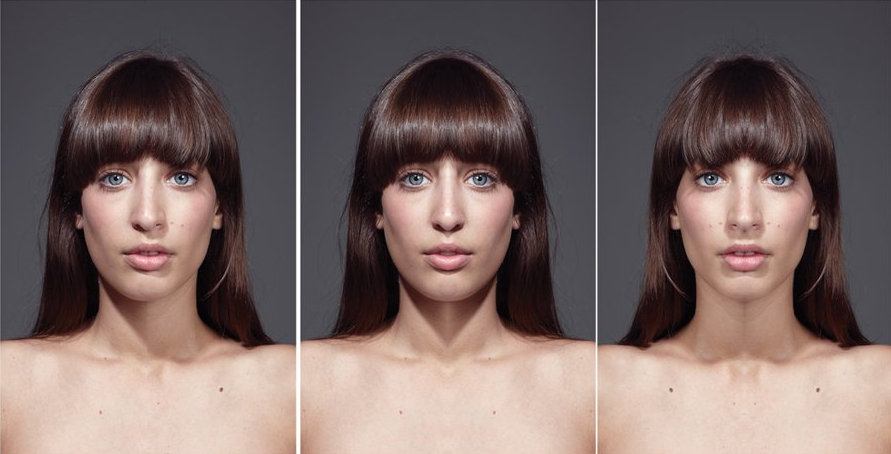 Symmetrical Portraits
Related
Popular in the Community