Julianna Margulies has had some good Emmys luck... and some bad Emmys luck. At the 2012 awards show, the "Good Wife" actress wowed in a springy floral gown with pockets (always a crowd-pleaser). But in 2011, Julianna earned herself a spot on the Worst-Dressed List with a futuristic dress that bore resemblance to a "space robot," among other things.
So how'd she do this year? Well, it was white again, but there were no plastic globules attached. Margulies hit the 2013 Emmys wearing a strapless white dress with a loose panel of fabric draped down one side and a graphic black floral print on the other. It wasn't a conventional pick, but we doubt it will be a controversial one.
In fact, it reminded us a bit of her 1995 Emmys look, back in her "ER" days. What do you think?
Julianna at the 2013 Emmys: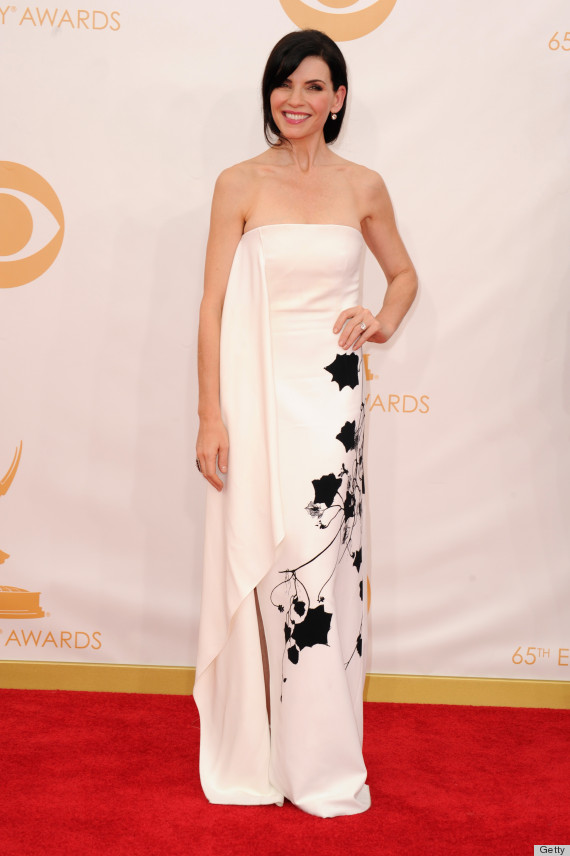 Julianna at the 1995 Emmys: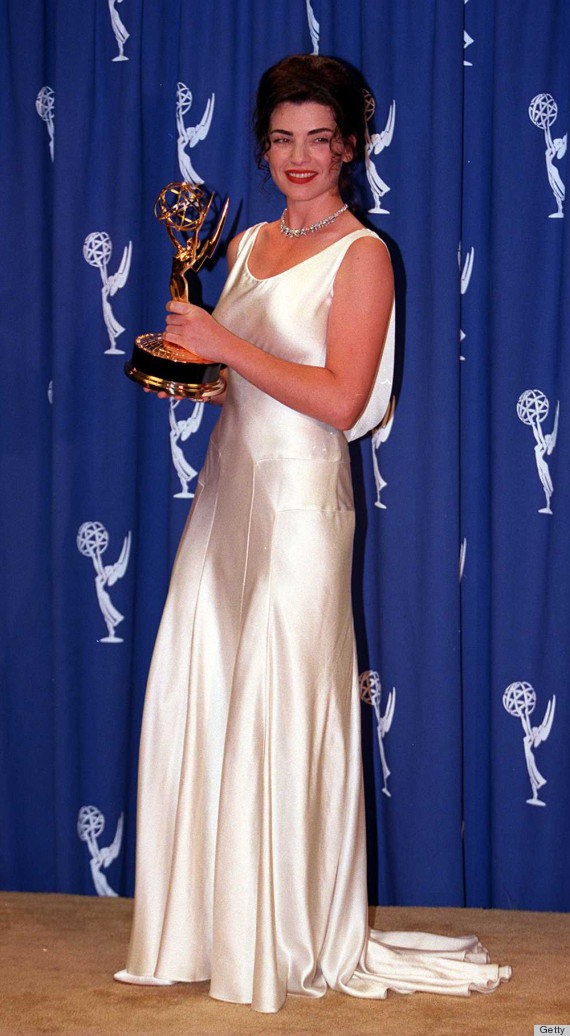 See the rest of the glam Emmys red carpet: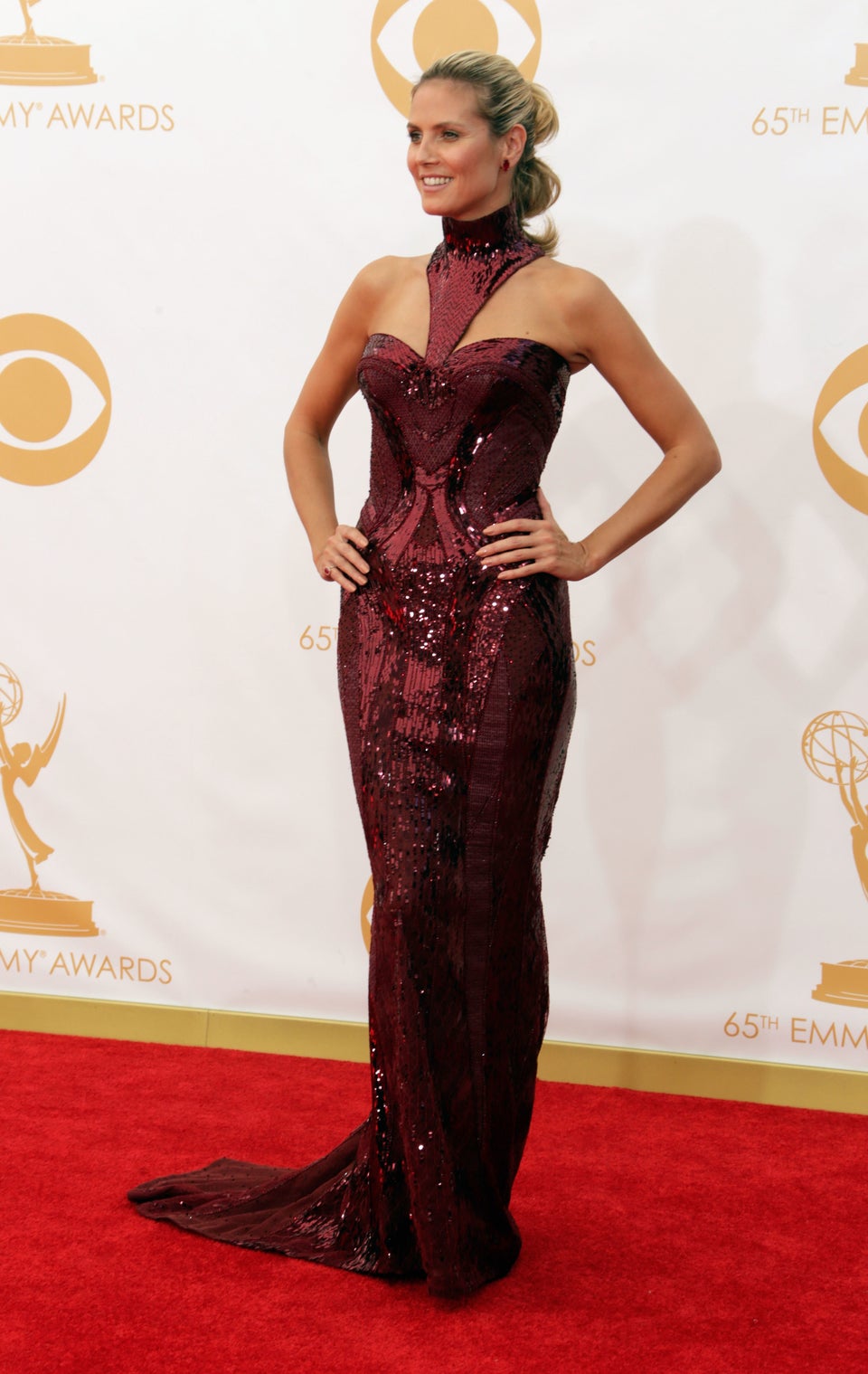 2013 Emmys Red Carpet Fashion