Julianne Hough wants everyone to know: Her NHL husband, Brooks Laich, may enjoy sucking on her toes, but she doesn't like it herself.
On Tuesday, the dancer told People at a live taping of "America's Got Talent" that she needed to set the record straight about something Laich said earlier this month.
Speaking with sexologist Miss Jaiya on his "How Men Think" podcast, Laich had claimed that Hough "really enjoys it when I suck on her toes. True story."
Not so, according to Hough.
She told People: "There was definitely something he misquoted on one of his podcast episodes. ... I was like, 'Let me clear that up.' He likes to suck on my toes, I don't like it!"
Thank goodness that's straightened out! We would've been wondering about that for ages.
Does Laich ever ask Hough's approval before talking about certain things on the podcast? That's not how their relationship works, Hough told People. She and Laich "never ask each other for permission because that means somebody has power over one another."
"We just make sure we know we respect each other," she said. "Whatever topic he brings up, it's great."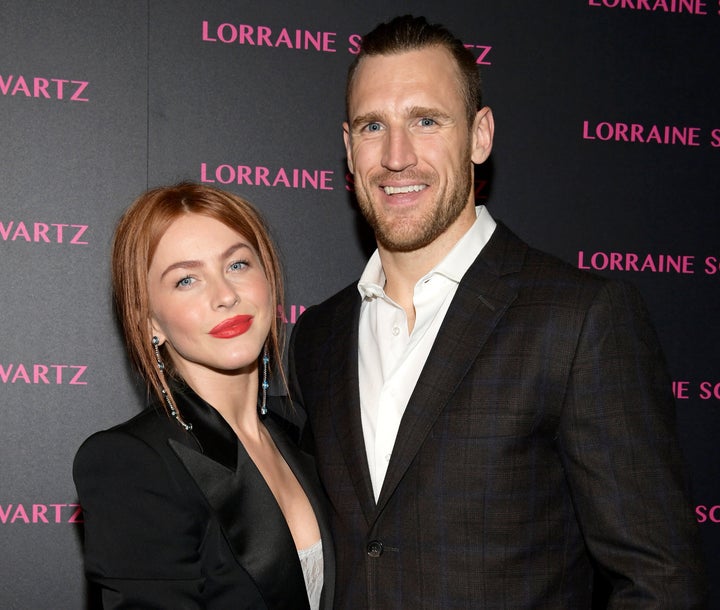 Toe-sucking aside, the pair, who have been married for just over two years, are very forthcoming about their sex life. They recently opened up about how they used a sex coach to help them achieve greater intimacy.
"A lot of people don't know even what they want," Hough said during a July appearance on Laich's podcast. "My curiosity has saved my life and honestly saved our relationship many times because we've been curious about like, 'Hey, something doesn't feel right. Instead of just accepting it for how it is, let's look into something.'"
The curiosity led the duo to find an online test that measured their "intimate erotic blueprint," which Hough says brought them closer.
"By almost learning each other's language — sort of like love languages — it was almost like a menu of how we could please each other sexually, but also intimately," Hough said.
We can't wait to see what Hough and Laich have to tell us about their sex life next.
Popular in the Community